A Haven From the Flames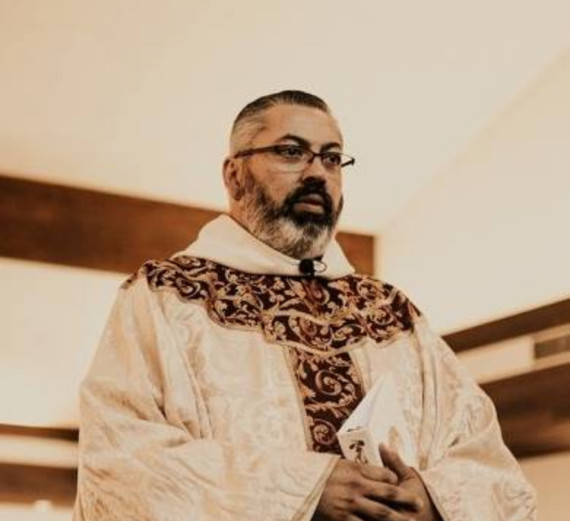 ---
We had already begun to mourn the loss of the Abbey. It was just as we finished a conversation about acceptance and rebuilding that we received word from Dr. Carey that our Abbey had survived.
California's 2020 wildfire season was historically unprecedented, with over 9,000 fires burning more than 4.5 million acres of land. The Bobcat Fire broke out in California's Antelope Valley in mid-September, threatening the St. Andrew's Abbey, where M.A. students in Gonzaga's School of Leadership Studies have been visiting for 16 years as part of a Leadership & Community course. When resident Benedictine Monks received word that there was a mandatory evacuation, one Fr. Carlos Lopez, a long-time friend of Gonzaga, recalls his final views of the Abbey as he fled: "The flames were going right towards it – how would it survive?"
Dr. Michael Carey, Associate Professor of Organizational Leadership and instructor for the Leadership & Community course, learned of the situation and shared it on Facebook, asking for prayers from the many alumni and community members who share dear memories of the Abbey and the Monks that live there. One such Alum, Chip Gamble, happened to be a Firefighter in the very valley where St. Andrew's Abbey sat. After seeing Dr. Carey's message, Chip quickly sent in a small yet mighty crew to protect it and by Saturday morning, they had received word that the fire, while coming within feet of the Abbey, had simply 'gone around it' - a phenomenon some firefighters credited to a change in the winds, and others to divine intervention.
"For Chip to make that connection, to be in the middle of nowhere and find himself in this oasis that all his classmates talked about and realize – 'this is the place!' – is just profound. The connection that we have with the University is becoming stronger and stronger," shares Fr. Carlos, "and for that, we are very grateful."
Find out if a degree in Organizational Leadership is right for you!
---