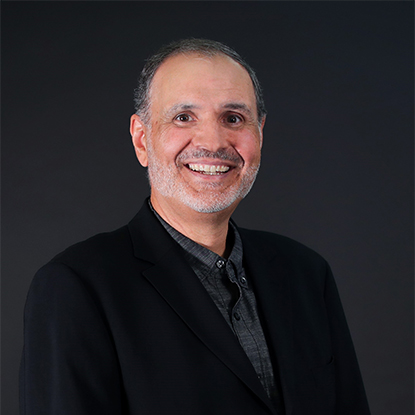 A Warm Welcome from the School of Leadership Studies
On behalf of the faculty and staff of the School of Leadership Studies, thank you for taking a few moments to find out more about the important work we believe in so deeply. It is our hope that you will join us as we seek to transform leadership practice, strategy, and efficacy around the globe.
If you agree that today's organizations, societies, and cultures need better leadership throughout, the School of Leadership Studies might be just the place for you. It will take intentional, strategic leadership to solve many of the problems faced today. This depth and breadth are exactly the kind of leadership curriculum our highly accomplished faculty provide. Going far beyond the information, Gonzaga future-leaders will experience what it is to use various strategies and skills in a myriad of contexts. This deep, personalized, flexible education is what will set leaders from our programs apart from others as they explore and experience:
Effective, ethical decision making
Improved organizational communication and performance
Conflict resolution strategies
Social justice, diversity, equity, and inclusion
Inspiration and motivation of others
Adaptability, determination, and resilience
Succession planning
Sustainability and efficiency
And much, much more
At Gonzaga University, our School of Leadership Studies is humbled and gratified by the honor and responsibility of teaching such principles in conjunction with our Ignatian commitment to the whole learner, our Jesuit roots which lead us to promote vibrant communities, and through educational models that, "sees life and whole universe as a gift calling forth wonder and gratefulness."

As you explore the School of Leadership Studies, you will find a comprehensive offering of undergraduate, graduate and professional programs that prepare students for real-world leadership within complex systems and contexts. From the undergraduate minor in leadership through our Comprehensive Leadership Program, to graduate studies including a Master in Communications and Leadership Studies to the Doctoral Program in Leadership Studies, we have several formal programs, all available through flexible online/hybrid modalities. At the same time, for a wide variety of community and professional education, we provide Leadership Training and Development certificates, webinars, seminars, and more. With flexible scheduling and technology enhanced learning platforms, our students span the globe and yet are immersed with a community of learners from diverse settings and lived experiences.

If you are intrigued with our mission and want to learn more, please contact one of our advisors. If you are currently a student with the School of Leadership Studies, welcome once again. We are grateful for your contributions to our shared journey and mission.
Sincerely,
Dr. Jeff D. Borden
Dean, School of Leadership Studies