Leading Change: Climate, Culture & Community
March 25th & 26th, 2021 | Virtual
The Leadership Symposium aims to explore emerging questions, research, service and projects engaging students, alumni and partners of Gonzaga University's School of Leadership Studies. The goal is to not only stimulate dialogue and critical reflection from multiple perspectives, but also to highlight the projects and research currently alive within our programs and the greater field of leadership studies.
The Leadership Symposium is open to all students at Gonzaga University, including undergraduate, master's and doctoral students, as well as alumni and leadership scholars or practitioners from various programs and levels.
Registration for the 2021 Leadership Symposium has closed. Please contact leadershipevents@gonzaga.edu for support.
Meet the Keynote Speakers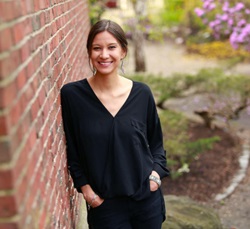 Thursday, March 25th at 6:30 pm
Megan Red Shirt-Shaw
Inspiring Educator, Writer & Researcher | Director of Native Student Services, University of South Dakota
Passionate about Indigenous rights issues, college admissions, and greater Native presence in media and higher education, Megan believes in empowering young people to use their voices for the issues they care about in their communities. A powerful speaker, she has presented at colleges and universities as well as conferences nationwide. Megan is currently the Director of Native Student Services at the University of South Dakota. She has held positions in undergraduate admissions, college counseling, and student advising at the University of Pennsylvania, Questbridge, Santa Clara University, Albuquerque Academy, and the 7th Gen Summer Program. She is the founder of Natives In America , an online literary publication for Native American, Alaska Native and Native Hawaiian youth.
---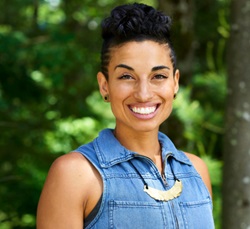 Friday, March 26th at 12:00 pm
Naima Penniman
Multidimensional Artist, Movement Builder, Healer, Grower & Educator | Program Director, SOUL FIRE FARMS
As the Program Director at SOUL FIRE FARM, Naima equips the returning generation of Black, Brown and Indigenous farmers with the land-based skills needed to reclaim leadership in the food system, heal their relationship with the earth, and imagine bolder futures. She is the Co-Founder of WILDSEED, a community farm and healing village focused on ecological collaboration, transformative justice, and intergenerational responsibility. She is also a poet and cultural worker, of the internationally-acclaimed performance duo CLIMBING POETREE. Naima is devoted to subverting injustice, igniting imagination, and cultivating collaborations that elevate the healing of our earth, ourselves, our communities, lineages and descendants.
Event Schedule
Thursday, March 25th
4:30 pm: Mentor Circles
5:00 pm: Panel Presentations
6:30 pm: Keynote Presentation: Megan Red Shirt-Shaw
Friday, March 26th
8:15 am: Morning Meditation
8:30 am: Opening & Presentation Sessions
12:00 pm: Lunch Keynote: Naima Penniman
1:10 pm: Presentation Sessions
4:30 pm: Networking & Reflection Social
If you are a registered attendee and need support accessing the full agenda, please contact leadershipevents@gonzaga.edu.
Leadership Symposium Planning Committee
Josh Armstrong | Organizational Leadership & Comprehensive Leadership Program: armstrongj@gonzaga.edu
Dennis Conners | Organizational Leadership: conners@gonzaga.edu
Teresa Atkins | Budget & Personnel Officer: atkins@gonzaga.edu
Tracey Hayes | Communication and Leadership Studies: hayest@gonzaga.edu
Rosemarie Hunter | Dean, School of Leadership Studies: hunterr2@gonzaga.edu
Sherri Lynch | Director of Community, Corporate, and External Relations: lynchs@gonzaga.edu
Kelsey Solberg | Program & Project Specialist: solberg@gonzaga.edu
Kristin Telin | Advising & Alumni Engagement Specialist: telin@gonzaga.edu