Gonzaga University has a long, rich history of teaching leadership at the undergraduate, graduate, and doctoral levels. Additionally, Gonzaga develops leaders at all walks of life by providing organizations with leadership consulting, speaking, and resources. Scroll down to learn more about our services.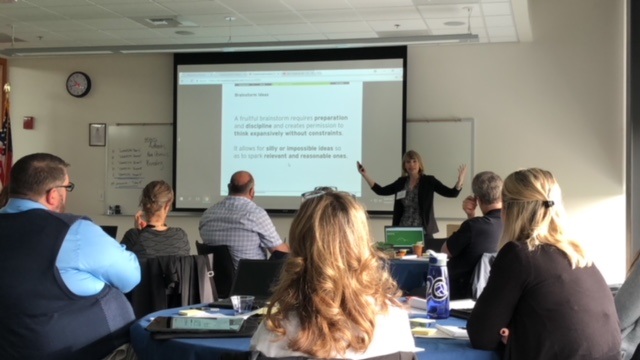 Services Offered
Keynote Speaking ("I need a speaker for my company's annual conference!")
Training ("Can someone lead a session on . . . ?")
Consulting & Advisory Services ("Our company would like to create a leadership program. Where do we start?")
Coaching ("I'd like to help one of my employees develop their leadership skillset . . .")
Assessments ("I'd like to go through a 360 review…")
Topics That We Address
Adaptive Leadership
Building Strong Teams
Coaching Employees to Success
Conflict Resolution
Design Thinking
Difficult Conversations
Emotional Intelligence
Facilitating Effective Meetings
Giving and Receiving Feedback
Group Facilitation
Intercultural Competence
Interpersonal Communication
Intrapreneurship
Leading Organizational Change
Mentorship & Sponsorship
Mindfulness
Public Speaking
Servant Leadership
Storytelling & Leadership
Strategic Planning
Transformational Leadership
To learn more, please email Rachelle Strawther at
strawther@gonzaga.edu
or call 509-313-3579.