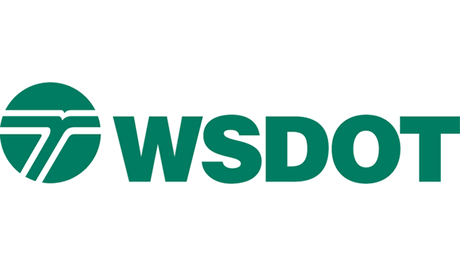 From February to September of 2019, Gonzaga University School of Leadership Studies and Delta Dental of Washington collaborated with the Washington State Department of Transportation – Eastern Region (WSDOT-ER) to help them create an internal leadership development program using an approach known as design thinking. With a combined expertise on leadership development and design thinking, the two organizations worked with a cross-functional WSDOT-ER team by training them on the Design Thinking process and then using the process to create a leadership program that applies to employees at all levels of the agency. The team – consisting of employees ranging from 1st year maintenance workers to secretaries to veteran engineers - tested their program design with more than 100 WSDOT-ER employees, resulting in outstanding feedback. WSDOT-ER is now in the process of developing an intranet site to launch this project.
Testimonial
"The Gonzaga University Office of Leadership Training and Development has been instrumental in moving WSDOT Eastern Region (ER) culture in a positive direction with their impactful leadership. The Emerging Leaders Program, now Certificate in Foundational Leadership, has helped to grow and positively influence high potential leaders at ER who have become stronger mentors and servant leaders. Their involvement in the ER design thinking process over the past year has helped to create a leadership highway that will promote a sustainable work force and future leaders. The project has not only affected Eastern Region, but is making its way over to WSDOT headquarters in Olympia, where they are very interested in the leadership highway and the design thinking process that Rachelle Strawther so expertly led ER to implement. ER is grateful to Gonzaga University for their leadership, time, and expertise in helping ER continue their positive culture change." – Mary Jensen, Regional Program Manager, Washington State Department of Transportation - Eastern Region

For the past six years, Delta Dental of Washington has sponsored employees to participate in Gonzaga University leadership development programs such as the Authentic Leadership Program, the Emerging Leaders Program (now the Certificate in Foundational Leadership), and various workshops and conferences. However, their relationship with Gonzaga became more formal when they collaborated to co-facilitate a design thinking project with the Washington State Department of Transportation – Eastern Region (WSDOT-ER). Delta Dental of Washington and the School of Leadership Studies are currently working together to design a Certificate in Design Thinking with the goal of launching it in September 2020.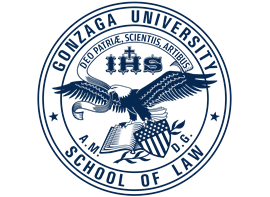 Gonzaga's School of Law teamed up with Gonzaga's School of Leadership Studies to present Women Lead Napa Valley 2020. With a history of providing programming that educates and empowers women both personally and professionally, Women Lead conferences are designed to deliver impact. This conference offers two tracks, one in Women's Leadership and another in Wine Law. The partnership between the schools is a stepping stone to further collaboration, including joint degrees at the graduate level and professional training and development.

In 2017, Gonzaga University School of Leadership Studies and the University of Washington School of Medicine began discussing the possibility of a leadership development program that would prepare medical students to be effective leaders in their respective healthcare fields. After three years of curriculum design and fundraising, that vision became a reality in the fall of 2019 with the emergence of the Leadership Pathway. The Leadership Pathway spans three semesters and focuses on three areas of leadership development – Leading Self, Leading Others, and Leading the Community – for first- and second-year medical students. During the first semester, the students engage in activities, readings, and discussions to increase their self-knowledge. They then build upon this foundation in the second semester by increasing their knowledge of leadership frameworks and developing specific leadership tools. To supplement their learning, a variety of healthcare leaders speak to the cohort about their leadership journey and specific situations they have faced in their medical career. Additionally, each student is paired with a mentor – a seasoned leader in the healthcare community – to accompany them on their leadership journey. Click here to see a video about our partnership.