The Office of Training & Development uses several assessments to help leaders develop greater awareness of how they work, how they see the world, and how others perceive them. These assessments are used in our individual development programs, and are also available for anyone in the public. Learn about what we offer below!
Checkpoint360™ Review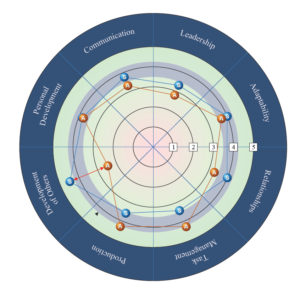 The CheckPoint360°™ is a leadership assessment used to evaluate your skills and effectiveness as a leader. Based on input from up to twelve colleagues whom you select, as well as your own input, you will be able to compare how you see yourself against how others perceive your leadership skills. With the exception of your boss(es), all feedback is anonymous, thus allowing your respondents to provide their input freely and honestly.
The first time a client does a Checkpoint360™, we pair it with a psychometric assessment called the ProfileXT™. The ProfileXT™ is what psychologists and psychometricians call a "True Trait" assessment. In laymen's terms, this means that it identifies your comfort zones, as well as your verbal and numerical abilities. It shows you how you would show up if you could just be who you are, and not have to stretch to meet other people's needs or expectations. The information provided by the ProfileXT™ is used in conjunction with the 360 review because helps you understand how you are perceived by your boss(es), coworkers, peers, direct reports, etc. This allows us to help coach and develop the behaviors that are causing gaps in your skills and competencies. Sometimes, we need to stretch ourselves outside of our "comfort zones" to be effective.
Learn more about CheckPoint360°™ and ProfileXT™.
Emotional Intelligence Profile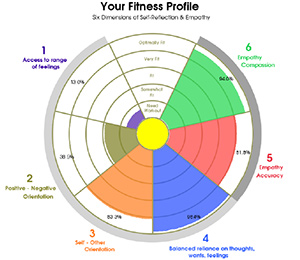 The Emotional Intelligence (EQ) Profile, created by Learning in Action Technologies (LIAT), provides you with an overview of your internalized relational map that has been developed through life experience, from infancy to this moment. The report indicates your relationship strategies in different difficult contexts, focusing on the core EQ competencies of self-reflection, self-regulation, and empathy. While there are numerous EQ assessments on the open market, the LIAT EQ Profile is used by coaches around the world and considered one of the most valuable and accurate EQ instruments, due to its video interface.
Learn more about the EQ Profile.
For questions about assessments, please email Emily Clay at claye@gonzaga.edu
---
Register HERE for any of the above assessments.