A 3-month course designed to guide individuals on how to shape organizational cultures and practices in which people thrive.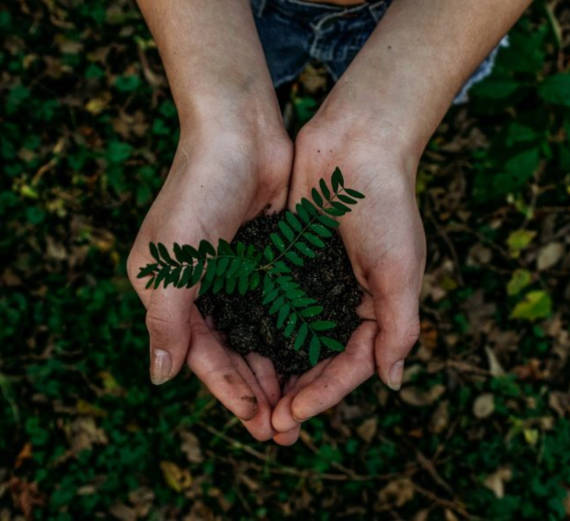 Description: Since 1970, when AT&T manager Robert Greenleaf published a book describing the need for a different style of leadership – one in which the leader is compelled first by a desire to serve others –Servant Leadership has become a beacon for ethics-centered leaders. Espoused by companies such as Zappos, Marriott, Starbucks, Whole Foods, REI, and Nordstrom, Servant Leadership is neither a "soft" nor naïve form of leadership; rather, it's one in which the growth, engagement, and well-being of people are kept at the center of all decisions.
Known internationally for the study of Servant Leadership, Gonzaga University's School of Leadership Studies has designed the Certificate in Servant Leadership to guide leaders in shaping organizational cultures in which people thrive. In this 14-week, online course, you'll explore Servant Leadership with a focus on application to real life. Through company case-studies, leader interviews, group discussions, and more, you'll not only shape your leadership identity, but develop a practical toolkit for applying Servant Leadership to your workplace and beyond.
Learning Outcomes:
Understand and articulate Servant Leadership as defined by Robert Greenleaf and modern leadership experts.
Recognize one's individual, unique servant-leader identity and how it surfaces on teams and in the workplace
Develop core emotional intelligence and interpersonal communication skills to support the growth of others
Gain tools and skills to create organizational cultures of engagement, committed to the development and well-being of employees.
Format:
The course is entirely online (approximately 3-5 hours a week). Unlike some universities' online offerings, Gonzaga's online Certificates courses are highly interactive. Though a structured curriculum, you'll have flexibility to complete coursework independently, while also having the chance to connect with your instructor and peers. Students should plan to participate in seven (7) 2-hour classes via Zoom, scheduled on:
Monday, 2/1, 5:00 – 7:00 PM PST
Monday, 2/8, 5:00 – 7:00 PM PST
Monday, 2/22, 5:00 – 7:00 PM PST
Monday, 3/8, 5:00 – 7:00 PM PST
Monday, 3/22, 5:00 – 7:00 PM PST
Monday, 4/5, 5:00 – 7:00 PM PST
Monday, 4/19, 5:00 – 7:00 PM PST
In case of absence, students can work with instructor to create alternative assignments.
Instructor:
Debbie Heiser, MA
Class size:
No more than 20 students per cohort.
Spring 2021 Course dates:
January 20th – April 30th, 2021.
How to enroll: No application required. Students must have 5 years of work experience or an undergraduate degree.
Cost: $2,900 (special pilot cohort cost)
No payment is required at the time of enrollment. Students will receive bills after their registration is confirmed and prior to the start of the course.
Bills can be paid in full or in two installments of $1,450.
No federal or institutional financial aid is available for this program.
Gonzaga employee tuition waiver does not apply.

Scholarships for this Certificate may be available. To inquire, please email Emily Clay at claye@gonzaga.edu
Upon completion, students receive a transcripted Certificate from Gonzaga University and eight (8) Continuing Education credits.
Spring 2021 cohort is now full! Please complete an enrollment form for the Fall 2021 cohort.