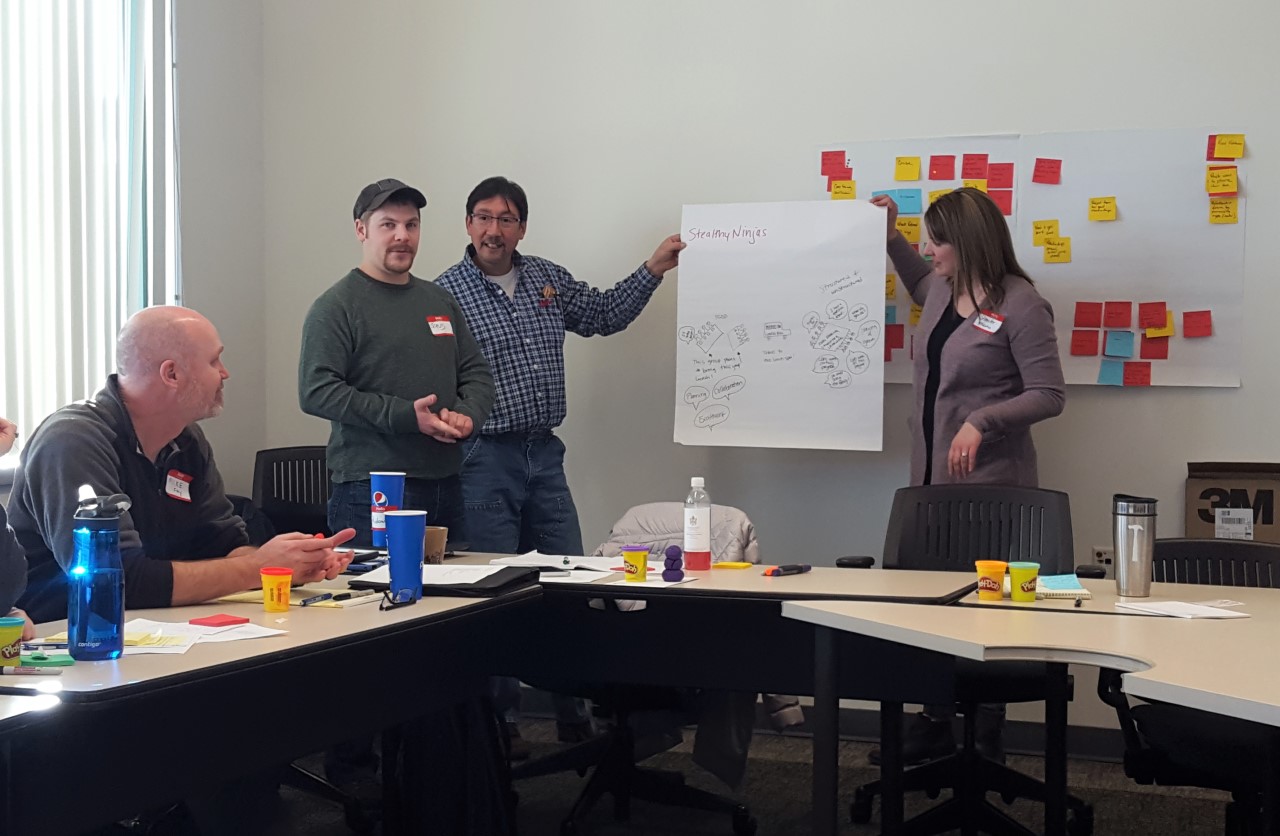 The Certificate in Design Thinking is a 3-month course designed to help you develop a new mindset and toolbox for solving organizational and societal challenges.
Description: As leaders, one of the most creative things we can do is gather teams to solve problems. But when our solutions fail to work as expected, it's often because we have failed to clearly understand the needs and desires of the people who will be using the solution. That's where design thinking comes in -- a human-centered, problem-solving process that leads to better products, processes, and services. Unlike most design processes that start with assumptions and move quickly toward a solution, design thinking engages designers in activities to understand and empathize with the mindset of users. It rests on the concept of "learning early to succeed sooner" through experiments, tests, and basic prototypes, thus refining potential solutions until the users' needs are met.
With significant experience teaching and implementing design thinking in organizations, Gonzaga University's School of Leadership Studies has designed the Certificate in Design Thinking to help leaders develop a new mindset and toolbox for solving organizational and societal challenges. In this 14-week, online course, you'll apply design thinking principles to actual, real-time organizational challenges. Be prepared for a transformative shift in the way you look at everyday problems!
Learning Outcomes:
Understand how

design thinking

addresses gaps and limitations in current brainstorming and problem-solving practice

Learn how to shift the mindset of problem-solving from solution-focused to problem-focused, with attention to the user experience.

Learn how to gather data and interpret insights about users to focus a challenge at hand

Develop the mindset, skills and tools for more productive brainstorming, prototyping and testing that can be applied to real-life challenges.
Format:
The course is online (approximately 3-5 hours a week), including a two-day virtual immersion and three 2-hour classes (listed below). Unlike some universities' online offerings, Gonzaga's online Certificate courses are highly interactive. The structured curriculum is a balance between independent assignments that you can complete on your own schedule and practical challenges that you'll complete with classmates.
Spring 2021 Instructor:
Cari Warren
Class size:
No more than 20 students per cohort
Spring 2021 course dates: January 19th – April 30th
The Spring 2021 course will be fully virtual. Students will be required to attend the following live, interactive Zoom classes:
Two-day intensive: Friday, January 29th & Saturday, January 30th, 8:30 AM - 4:30 PM
Friday, February 26th, 2:00 PM - 4:00 PM
Friday, March 26th, 2:00 PM - 4:00 PM
Friday, April 23rd, 2:00 PM - 4:00 PM
Each student will meet with the instructor one-on-one the week of April 26th to share their final project (approximately 20 minutes).
How to enroll: No application required. Enroll now for Spring 2021! Students must have 5 years of work experience or an undergraduate degree.
Cost: $3,200
No payment is required at the time of enrollment. Students will receive bills after their registration is confirmed and prior to the start of the course.
Bills can be paid in full or in two installments of $1,600.
No federal or institutional financial aid is available for this program.
Gonzaga employee tuition waiver does not apply.

Scholarships for this Certificate may be available. To inquire, please email Emily Clay at claye@gonzaga.edu
Upon completion, students receive a transcripted Certificate from Gonzaga University and seven (7) Continuing Education credits.
Student Testimonials:
"I liked everything about the immersion. It was so fun, intense, and massive amounts of knowledge." -Anonymous
"I had not done an online course before, but this exceeded my expectations." -Anonymous
"I liked how engaging the exercises were. The days flew by!" -Anonymous