Gonzaga Student Employment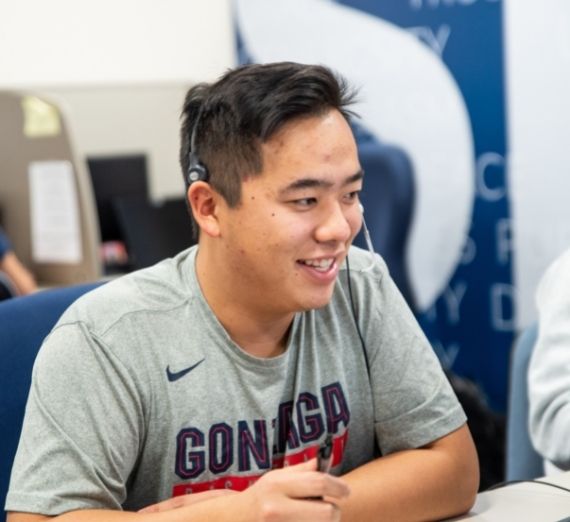 ---
CCE, BRIDGE, UMEC, and GUCDEI
By Aaliyah Mae Lewis '24
I am currently working four different jobs on campus. These being, a Civic Wolff Fellow for SpokaneFAVS through CCE (Center for Community Engagement), a BRIDGE (Building Relationships in Diverse Gonzaga Environments) Peer Mentor, an Intercultural Development Student Intern for UMEC (Unity Multicultural Education Center), and a Council Member for GUCDEI (Gonzaga University's Council of Diversity, Equity, and Inclusion). On top of that, I also have a student leader position for CCE's SMILE program.
Although I have several responsibilities on campus, I chose positions on campus that fall on different days/times. All my jobs work with my class schedule, but planning my hours had to be done strategically to assure there wasn't overlapping and that I was still giving myself time for myself. In all the positions I have, I chose jobs that connect with my future goals and current passions. During the interview process, I was able to speak through passion rather than stressing over what I should say to be seen as a better applicant; I feel that's what helped me to gain positions that have work towards DEI (Diversity, Equity, and Inclusion).
If you're looking to work on campus, find positions that you know you will enjoy; it makes all the difference when you're in a work environment that you personally enjoy.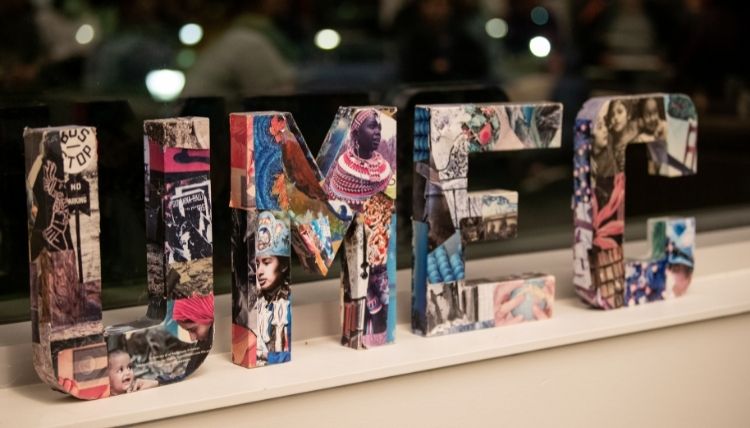 Athletics
By Jensen Kintzele '24
Currently I am working for the Athletics Department as a Facilities and Events Work Study. My job is to set up sporting events, run special operations during the game, and, after it finishes, clean up the sporting event. The summer before my freshman year I was looking for an on-campus work study job as I was awarded federal work study as part of my financial aid package. I wanted to get my first choice so I applied as early as possible to each position I was interested in and I also sent each employer an email to show my interest. Three of the four jobs I applied to offered me a job, showing just how accessible jobs are at Gonzaga, as long as you seek them out in a timely fashion. Once you get a job, the employer will work with your schedule to make sure the shift times work well. For my current job, we are able to schedule our own shifts online and choose how many hours a week we want to work based on our workloads. Jobs at Gonzaga are accessible, reasonable, and manageable.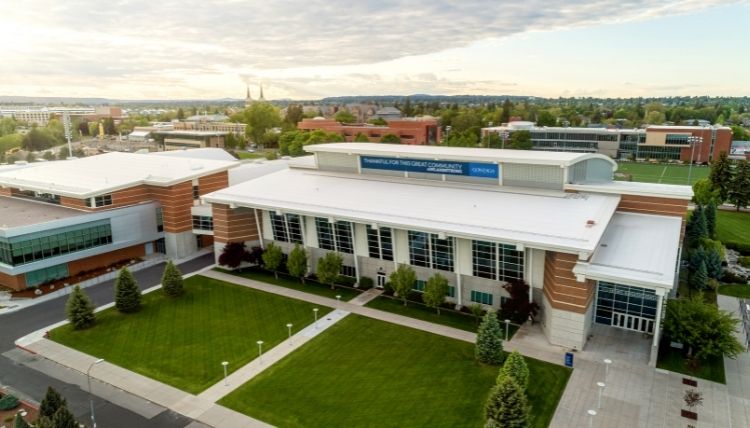 Mail Services
By Coleman Brummel '24
I have worked in Mail Services for a little over a year and it's an amazing job. When you order a package to be picked up at Gonzaga, I am the person who processes it and makes sure it gets to you in a safe and timely manner. I got my job in Mail Services by applying through ZagsIgnite. All I had to do was submit a resume, a cover letter about why I wanted to work in Mail Services, and talk briefly with my potential employer about myself. If you apply in a timely manner (first few weeks of school), you should be able to get a job easily.
Another great thing about Gonzaga jobs is that they base your hours around your class schedule. Employers at Gonzaga are great at working around your classes because they know that you are here to be a student first. If anything ever comes up where I need time off or a break from work, my boss does everything he can to make sure that I can get the time off. Overall, student employment at Gonzaga is an easy way to make some extra cash during the school year.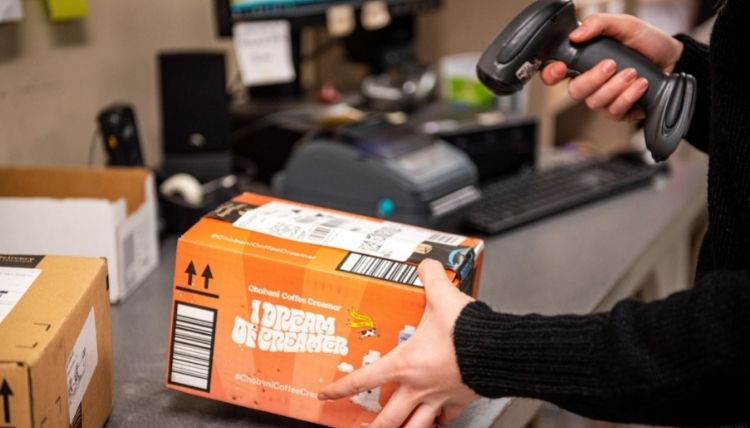 Rudolf Fitness Center
By Maxine Reyes '24
I work as a lifeguard and swim instructor for the Rudolf Fitness Center. I absolutely love the RFC workplace, as everyone is so amicable and inclusive! I heard about the RFC hiring via their Instagram and the Gonzaga Morning Mail, a daily email which features campus announcements and news (which in all honesty I don't check every day, although I totally should for more important updates!). The application process was pretty straightforward, as there were information sessions available for anyone interested. There are also tons of other places and departments also hiring on campus! Part of the beauty to working on-campus jobs is that:
They're physically accessible, especially for students without cars/other modes of transportation
If you were granted work study as part of your financial aid package, on-campus jobs are a great opportunity to earn money
On-campus jobs give you professional and valuable work experience
So far this year, working for the RFC has been amazing; our employers understand that we're students first and prioritize our class schedules above all. Although my schedule is very busy, working on our campus has connected me more with the GU community!