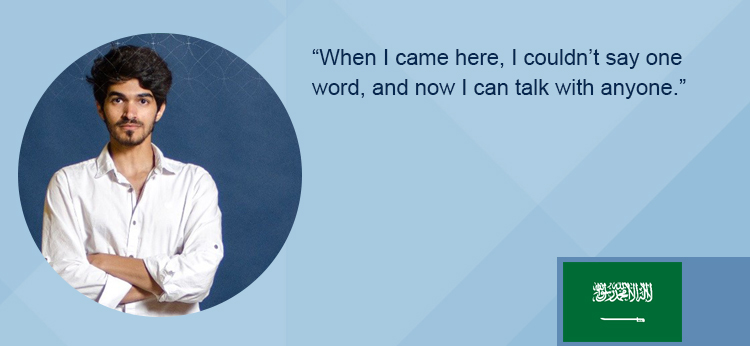 When I came here I couldn't say one word, and now I can talk with anyone.
I was shy to talk because I had no idea how to talk with anyone. But, now it's easy. The ESL program gave me a good education to learn English. Mary Jeannot gave me a chance to be a leader for Emtenon (another student's) master's project. It was a good experience. I broke the ice. I talked in front of people. I wasn't nervous.
Learning all of English will be useful in the future. I will study Public Health or Chemistry, so it is good when I write essays. The focus on reading and writing makes the Gonzaga ELC unique.
I have learned some things from different cultures. They gave me some methods on how to prepare yourself for exams.
I have never changed. I'm Hassan. Just, I speak English now. I'm already open-minded. I hope I study here at Gonzaga and complete my Master's degree here. I like all of the people here. I like the city.