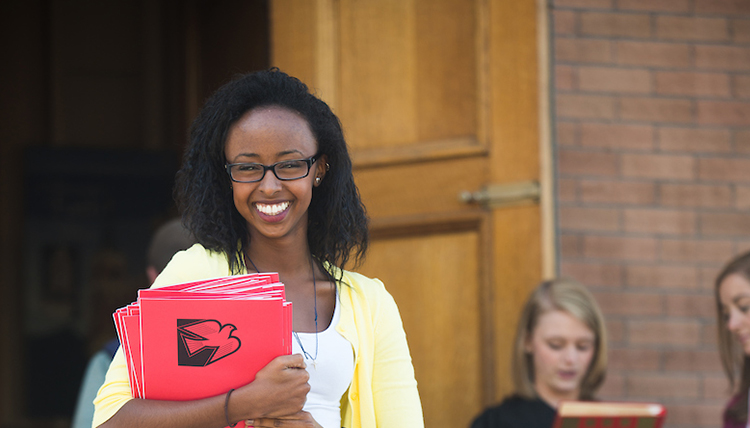 Students Promoting Equality, Awareness, & Knowledge: University Progressives.
This club addresses issues the GU campus such as:
Safety on campus
Lack of diversity of voices
Lack of resources for students on campus
Gender equality and issues pertaining to male and female gender stereotypes that bind what people are allowed to do; being the true you.
Global social issues i.e.: sex trafficking, unsafe child birth, genital mutilation etc.
Club History
Formerly the Women's Studies Club, we were renamed and revamped in January of 2009.
Some of the activities we have done:
Raised funds to donate to the Fistula Foundation and showed a film to raise awareness of this issue
Volunteer work at St. Margaret's Shelter
AVADE ® Self-defense workshop
Nightmare on Boone: Sexual Assault Awareness
Sponsor of Take Back the Night
Showing of "Iron Jawed Angels" in celebration of the 100th Anniversary of Women's Suffrage in Washington.