Understanding that there is no single "Native American" perspective, this program explores Native American histories and cultures through varied Native community experiences and points of view. This multi-disciplinary curriculum, which is open to all undergraduate students, is aimed to lead you to:
An informed comprehension of Native American histories and distinct Native American colonial experiences;
Insightful consideration of varied Native American social, cultural, and political perspectives, including contemporary community priorities;
Scholarly appreciation for Native American arts and literature as tools for cultural interpretation; and
A deeper understanding of ancestral and contemporary Native American communities on the Columbia Plateau and Gonzaga's intellectual and spiritual connection to this homeland.
Upcoming Events
Paulette Jordan, Documentary From the Campaign Trail Runnig For Governor of Idaho
Tuesday, Oct 29, 2019 6:30 PM - 8:30 PM
Wolff Auditorium, Gonzaga University

This event is free and open to the public.
Paulette Jordan will show her documentary film from the campaign trail when she was running for governor of Idaho. She will follow that up with a short talk and time for Q&A.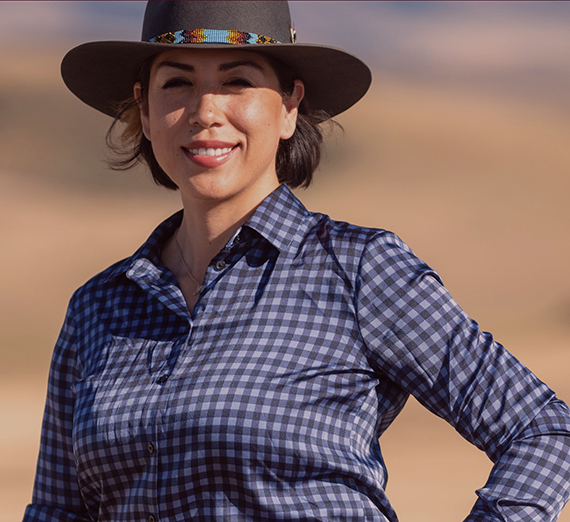 About Paulette Jordan
Paulette Jordan, Idaho's 2018 democratic gubernatorial candidate and first woman nominated to the position by a major party, is a proud member of the Coeur d'Alene Tribe. She is recognized in Idaho and across the nation as an inspirational and audacious leader. A descendant of Indigenous Chiefs, Paulette was raised to fight for the needs of her community and to protect the earth's priceless natural resources. Growing up on a north Idaho farm and learning from her elders about land cultivation and preservation, she developed a strong connection to Idaho's land and the people who share it. In 2008, after graduating from the University of Washington, Paulette returned home to Idaho and became the youngest person elected to the Coeur d'Alene Tribal Council.
---