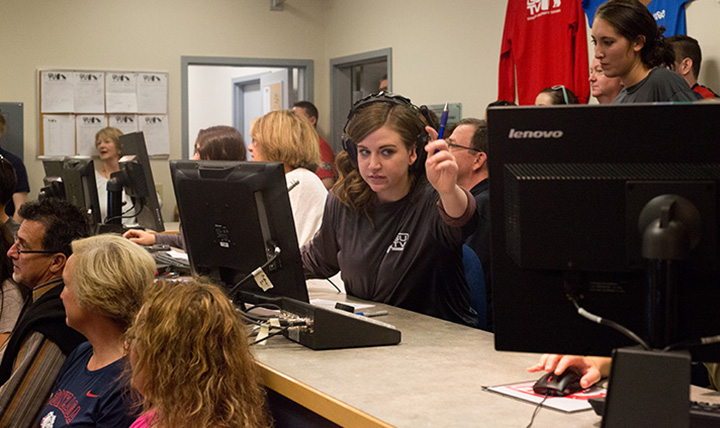 The Broadcast and Electronic Media Studies Program provides you with the world view and skills necessary for creative and responsible work in the television and radio industries while making a positive difference in your community and broader world.
To master technical skills, broadcast students put on a range of live shows on GUTV, accessible on Cable Channel 15 throughout the greater Inland Northwest. GUTV also posts its broadcasts on its YouTube channel. Students engage in all aspects of the creation and production of these shows, including on-air roles, camera work, directing, mixing audio, using field cameras and non-linear editing. The program offers a class in live sporting events, during which students gain experience broadcasting games from Gonzaga's remote-production truck.
Our internships allow students to transfer knowledge and experience acquired in classes to the professional world. Each semester, Spokane's television and radio organizations invite our students to work alongside professionals in a range of exciting roles, which can be approved for course credit.