---
Upcoming Events
---
Check back often for upcoming History department events or follow us on Facebook.
---
Recent Events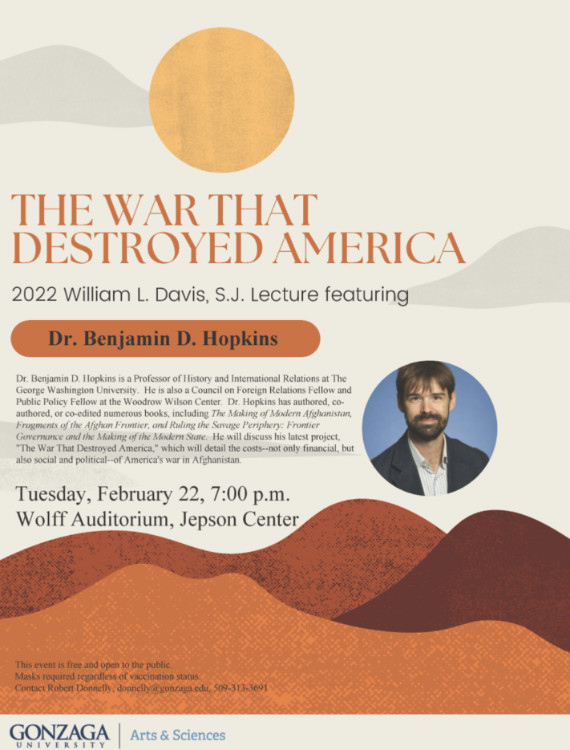 The War That Destroyed America
Dr. Benjamin Hopkins, Professor of History and International Relations at The George Washington University, discussed his latest project, The War That Destroyed America, which detailed the costs—not only financial, but also social and political—of America's war in Afghanistan.
Dr. Hopkins is a Council on Foreign Relations Fellow and Public Policy Fellow at the Woodrow Wilson Center, and has authored, co-authored, or co-edited numerous books, including The Making of Modern Afghanistan, Fragments of the Afghan Frontier, and Ruling the Savage Periphery: Frontier Governance and the Making of the Modern State.