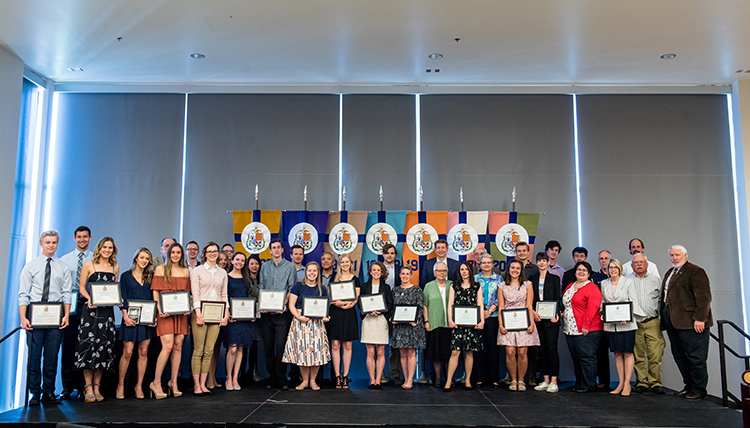 Each year the College of Arts & Sciences recognizes the exemplary work of students majoring and minoring in departments across the College. Not only do these students go beyond expectations to demonstrate their commitment to these disciplines, but many of them are also double and triple majors with multiple minors; they're members of honor societies, they participate in student organizations that put into practice what they've learned through their coursework, and they give back to the greater Spokane community by volunteering with local nonprofits.

This year we collated these exceptional students' reflections on impactful moments of their academic careers and how their areas of study have contributed to their personal and professional development. Their responses clearly exhibited each of the values a Jesuit institution strives to develop.

"Looking back, Classics has allowed me to expand my passion and explore different ways to view the world, history, culture, and language."

"My international studies major has shown me the responsibility we have to be aware of and engage with our global community to create positive change in the world."

"My environmental studies degree has taught me about our world views and how to recognize issues from their systemic root causes."

We're proud to highlight these students' accomplishments here; we wish graduating seniors the best of luck as they progress to the next phase of their lives, and we look forward to seeing what continuing students achieve throughout the rest of their time at Gonzaga!