2019-2020 Alumni Scholarship Recipients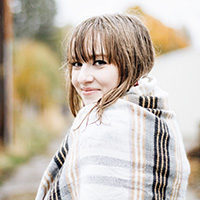 Brianna Barrick
My time at Gonzaga has been incredibly rewarding—a statement that likely resonates with all Zags. And, I am very much looking forward to all that my senior year has to offer. From rigorous courses, to clubs, to athletics, to on campus events and beyond, Gonzaga has provided me with the foundation I need to have a successful professional life. I am eager to pursue a career in non-profit, and aim to serve not only the Spokane community, but communities on an international level. Ever since I was young, I knew I wanted to attend GU just as my father had. And, with the help of this scholarship and your generosity, I can create my own GU legacy and use the education I have been given to give back to communities through social justice advocacy—advocacy that falls at the center of Gonzaga's mission.
---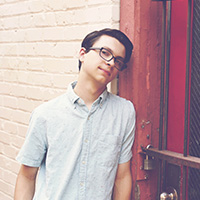 Garrick Bateman
Garrick Bateman is an incoming freshman who currently lives in Fort Collins, Colorado. Only a couple years prior, Garrick's father completed his master's degree at Gonzaga and Garrick is more than proud to be able to continue his family's journey at the school in the 2019/2020 academic year. Garrick is attending Gonzaga to study English Literature. He expresses his creativity and artistry through writing and film and knows that his time at Gonzaga will mold him into a more compassionate and well-rounded storyteller and give him the tools necessary to make his way into the world of publishing.
---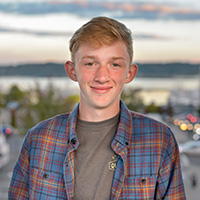 Collin Beil
I am a senior at Central Kitsap High School in Silverdale, Washington and am the oldest of three boys. I like to think that I have mastered the art of pestering my brothers Caleb and Jonathan (with love of course). Pee Wee sports surrounded my early life, as I made the seasonal transition from soccer in the fall, to basketball in the cold winter, and finally baseball come springtime. In high school, I began playing golf and tennis. Church attendance, community service, and family time were other important aspects of my growing up. From the monthly feeding of the homeless with the Kitsap Rescue Mission, to a mission trip in Tijuana building a house, getting involved in the communities around me helped me grow as an individual over the years. Family dinners, hikes, and time spent together has helped me realize how grateful I am to have grown up in such a wonderful household. Education has also been a significant value in my childhood. I couldn't imagine a better path to where I stand now academically. My elementary experience in a Montessori program taught me to effectively manage my time, junior high developed my work ethic, and I feel that my past four years in high school have truly prepared me for my next chapter at Gonzaga University.
---
John Berg
My name is John Berg, and I was born and raised in Spokane, Washington. I am a triplet, and I have a little brother. We all come from a loving, Italian family including a few who have attended Gonzaga University. My mother, Christine C. Oliveri, was a Gonzaga Bulldog who graduated in 1994, and my grandfather, John J. Oliveri, attended from 1950-1952. I have been a lifelong Gonzaga fan, and I am ecstatic to be attending this fall as a member of the class of 2023. I intend to achieve a major in Business Finance, a minor in Italian, and I also intend to attend medical school. I am hoping to become part of the renowned Kennel Club! Outside of academic activities I love to cook, play with my four dogs (two of which are bulldogs!), spend time outdoors, spend time with my family, have Sunday dinners with my family, and to make people laugh.
---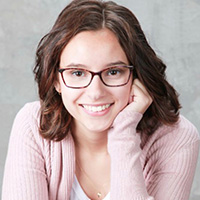 Teresa Berg
My name is Teresa Berg, and I was born in Spokane, Washington. I was born a triplet: two girls and a boy; my brother, John is attending Gonzaga as well. I also have a younger brother who is a sophomore in high school. My mother, Christine Oliveri, is a Gonzaga graduate along with my grandfather, John Oliveri, who went to Gonzaga before being drafted in the Korean War. Growing up, my grandparents took me to church at St. Aloysius, and that is when I fell in love with the Gonzaga campus and community. Being an incoming freshman, I am beyond excited for my journey to start at Gonzaga.
---
Shani Brummer
I grew up in a tiny wine town in South Africa. I am the baby in my family of five, growing up with two older brothers. I grew up in a bilingual family, speaking half English and half Afrikaans (literally, we would often just combine the languages!) When I was 12 years old, my parents experienced an early mid-life crisis and packed us up and moved to the United States. The culture shock was all too real, but I quickly adapted and make wonderful friends. When the time came around to apply to college, I was a nervous wreck. Where I grew up in South Africa there was one big university in the area, so it was an easy decision. I originally did not want to go to Gonzaga, being the 6th member to attend, and rather wanting to find my own path. Fortunately, I came to visit my brother here, and it immediately felt like home. It was been the best decision of my life, and I'm not the only GU student to say that. Gonzaga is different. It isn't a place where you attend class and go back to your room. I like to think of it as one long summer camp. Yes, school is very important, but it is only part of the whole integration and transformation process that Gonzaga takes students through. Coming in as dependent, closed-minded individuals, many leave as innovative, imaginative and well-rounded adults that are excited, and well prepared to make their mark in the world. I am so thankful to be able to be part of this university, and to anyone and everyone who helped me get to where I am now. Go Zags!
---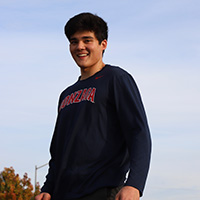 Josh Butorac
Hello! My name is Josh Butorac, and I am majoring in Business Administration as I wrap up my sophomore year at Gonzaga. When people ask about my experience here, I am quick to tell about how proud I am to be a Zag. From my time at GU thus far, I have been challenged with new ways of thinking about myself, others, and the world around us. I am excited to take my studies abroad as I spend the next academic year at Gonzaga in Florence, and with the help of the Alumni Association, reach my aspirations of running my own business upon graduation.
---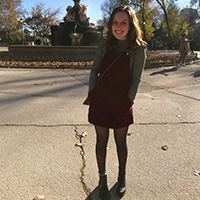 Kaitlyn Caniglia
Kaitlyn Caniglia is entering her senior year as a 9-semester Nursing major and Spanish minor. She is a part of Gonzaga's honors program and will be completing her senior thesis in the spring. Kaitlyn was lived in Spokane, WA for the 21 years of her life, and she is very happy to have stayed in the city to pursue her undergraduate degree. Kaitlyn studied abroad at the Gonzaga in Florence campus in Fall of 2018, during which time she travelled to 29 European cities. She is looking forward to beginning her clinical rotations in surgery, labor and delivery, and psychiatric units this fall, as well as race competitively with the Spokane Swifts running team.
---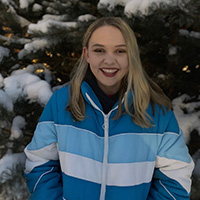 Kira Dean
I am currently a second year Criminology and Psychology double major with a minor in Theater Arts from Scottsdale, Arizona. With my time at Gonzaga, I have worked to join and be a part of as many things as I can. Some of these things include Man's Best Friend, a club that volunteers with the local animal shelter and Plant our Future, the gardening club on campus. I have also been a part of two of Gonzaga's theater productions: Mother Courage and Her Children and A Midsummer Night's Dream. I was also a part of the Student Choreography dance concert and plan to take a couple of dance classes over the course of my next three years at Gonzaga. I also enjoy shooting archery and swing dancing when I am not studying or working on homework.
---
Olivia Delger
My name is Olivia Delger and I am going to be a senior this year! I am a Psychology major and hope to go on to graduate school after graduation. I have been involved with many on campus communities like University ministry including retreats and a CLC. I have a part time job at Dutch Bros and love working there every week and being able to serve our community. This past year I led one of our service immersion trips during spring break called Mission: Possible. I also was involved with Homeless outreach and was an orientation leader. I love this university and all of the amazing opportunities it has given me to grow not only as a student but as a person.
---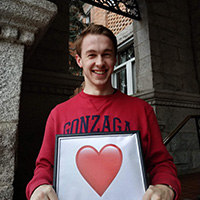 Edward Dufresne
As a Junior at Gonzaga University, the transition from childhood to university and ultimately adulthood challenged me to develop as a human being. Majoring in mathematics would generally restrict an undergrad to STEM related courses, rarely permitting deep growth within the roots of other liberal arts studies. However, I have generously been given the opportunity to become a well rounded person here through my religion and philosophy courses, work study position at the Office of Sustainability and Jundt Art Museum, and the multitude of other applications of my time and effort presented to me at Gonzaga. My first year here has led me to the most engaging and powerful experiences of my life, all of which I will cherish long after graduating. My post-graduation plans revolve around attending graduate school with the end goal of teaching as a professor at a university. I truly believe that Gonzaga will prepare me with the necessary tools to achieve this, as well as instilling in me Jesuit wisdom that will guide me through every future challenge.
---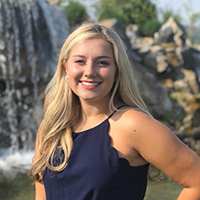 Alexa Edmundson
Hello. My name is Alexa Edmundson, and I am ecstatic to attend Gonzaga University in the fall of 2019. I plan to major in biology and have my sights set on entering the medical field in the future. I look forward to studying abroad as my mom has shared many of her stories from her time at Gonzaga and her opportunity to attend their Florence campus.
---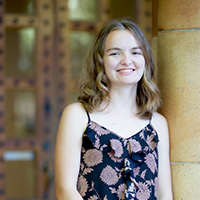 Abigail Edwards
Hi I'm Abigail Edwards! I am a senior at Chico High in Chico, California, and I am going to be a freshman at Gonzaga next year. I am considering being a Chemistry major, and I am so excited for all the adventures I will experience at Gonzaga. I am really looking forward to becoming a part of the Gonzaga community, being a part of campus ministry, learning new things, and spending time with my family in Coeur d' Alene. I have been a cross country and long distance track runner for Chico High, which has become a very important part of my life. I love playing guitar, backpacking, road biking, and spending time with my friends. I am so grateful to have been given the opportunity to attend Gonzaga and I am looking forward to a fantastic four years.
---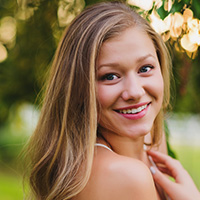 Amy Elmenherst
My name is Amy Elmenhurst and I am currently a junior at Gonzaga studying Public Relations and Promotions. I spent my first two years of college at the University of Portland, as I did not want to follow in my parents, my sister and my brother-in-law's footsteps of attending Gonzaga, but I just couldn't stay away! My parents have sacrificed so much to provide my four siblings and I with Catholic educations and I am proud to attribute what I can to my tuition. Having a strong worth ethic and understanding the value of a dollar was instilled in me at a young age and has shown through as I have worked an average of 15 hours a week since my Junior year of high school and work roughly 14 hour days, 7 days a week during wheat harvest in the summer. With this scholarship, I am one step closer to meeting the goal for my tuition contribution that will allow me to work at an internship for the whole summer. By working at an internship I will learn countless skills and lessons that will prepare me to enter the workforce, and give leverage when I begin searching for my first job. I am so excited and grateful to be a member of the Gonzaga community and feel very blessed to be a recipient of the Alumni Scholarship.
---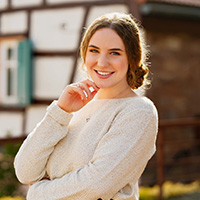 Morgan Gabriel
My name is Morgan Gabriel, and I am currently a senior at Ramstein High School in Kaiserslautern, Germany. It is a challenge to answer the question, "Where are you from?" Do I answer with my current location, the city where I was born but don't remember, or one of the seven locations I've had the opportunity to reside in my 18 years of life? Seven homes, five schools, five states, and two foreign countries represent my life as a military officer's daughter, giving me unique life experiences and travel opportunities, ultimately shaping me into the strong, independent woman you see today. As a result of my life experiences, I love to travel, and have visited 30 countries around the world, I embrace cultural differences, and I am passionate about my future career in Nursing. I look forward to attending Gonzaga University in the Nursing Program and getting one step closer to my career goals.
---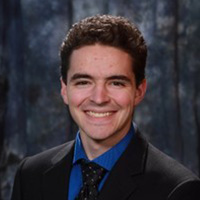 Conor Garand
My name is Conor Garand, I'm a junior and the son of two GU graduates who imparted their love of philosophy and literature on me from an early age. I chose Gonzaga because I knew it was a place I could do more than just mechanical engineering, from the honors program to GU outdoors to taking an existentialism class for the fun of it. Studying abroad was never something on my radar, yet Gonzaga made that happen for me my sophomore year in Florence, opening up a passion for discovery I never knew I had. After working three years at GUEST supporting all kinds of engaging events, I'll have the opportunity next year to work as the coffeehouse coordinator bringing talent to the GU stage from both within and outside our community. I'm excited to continue building lifelong connections to this incredible institution.
---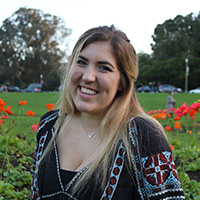 Lauren Gomez
My name is Lauren Gomez and I am a rising senior from San Francisco, CA. I entered Gonzaga purely as an economics major and was sufficiently content and challenged in my coursework, but early in my sophomore year I found it could also be something I am deeply passionate about. Deciding to apply my love and stewardship for nature to study environmental issues, while also minoring in sustainable business, opened my eyes and helped me narrow my focus on what I want to do with my education after Gonzaga. My time here at Gonzaga so far has been one filled with joy, gratitude, and growth. I founded the Love Your Melon Campus Crew and have been involved with other great student clubs like Real Food Gonzaga and the Gonzaga Environmental Organization. I have also had the amazing opportunity to study abroad at the University of Auckland in New Zealand. All this would not be feasible without finical assistance from organizations like the Gonzaga Alumni Association. So, thank you-- from the bottom of my heart!
---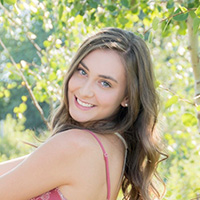 Margaret Grant
My name is Margaret Grant and I am a rising sophomore here at GU. I grew up in East Glacier Park, MT, and now live in Missoula, MT. I am currently pursuing a major in Communications with a minor in Public Relations and am hopeful to start pursuing a minor in Native American studies in the future. Since starting at Gonzaga, I have been thankful to become involved in the A Moment of Magic Club, which I plan to continue in my next 3 years. I work in Electronic Accessibility with a strong group of women, remediating documents and closed captioning videos in order to make campus education more accessible to students with disabilities. In my free time, I enjoy reading, spending time outside, and listening to music. I am so excited to have received this opportunity to help further my education here at Gonzaga, and I hope to continue to expand my learning horizons.
---
Eric Gustin
Hi, my name is Eric Gustin and I'm an incoming sophomore Computer Engineering student at Gonzaga University. I grew up in a small town in Oregon, where I participated in sports like football and track. Some fun facts about me include taking a year off before coming to Gonzaga to live in Southeast Asia and running a marathon (painfully slow) last summer. Since coming to Gonzaga I've been involved in things like robotics club and intramurals. Gonzaga has provided me with rich relationships and plenty of opportunities for self-growth. I couldn't be more excited for these next three years!
---
Erica Kendree
Hi, I'm Erica Kendree. I'm a freshman Nursing major from Phoenix, Arizona. Although I've only been a student at Gonzaga for a year, Gonzaga has impacted me in a way I didn't think was possible. The community and education of this school has brought me lifelong friends, provided me with so many opportunities, and has taught me so much about myself and my potential. I couldn't imagine myself at a different school and can't wait for my next three years at Gonzaga.
---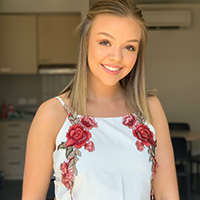 Noelle Lane
Hello! My name is Noelle Lane I am a junior transfer student and this was my first year at Gonzaga. I'm currently studying abroad in New Zealand and loving it! I just came back from Australia and hopefully the next destination is Bali. I am studying communications and entrepreneurship, and my biggest goal is to attend law school. I have always had a passion for the arts such as piano, writing and sculpting. But also I also enjoy being active and being apart of clubs on campus such as GU Outdoors and the Snowboard and Ski club. Although I am enjoying my adventures abroad I am ready to come back home and back to Gonzaga to finish up my last year strong! Thank you!
---
Nicholas Latham
Hi, my name is Nicholas Latham and I am a sophomore majoring in Computer Science with a minor in Mathematics. During my time here at Gonzaga I have been part of the robotics club where I have worked on robosub. I grew up in Post Falls, Idaho which is near Gonzaga so I've always been a huge zags fan.
---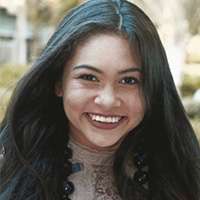 Emma Rose Visitacion Leary
Aloha! My name is Emma, and I am going into my senior year here at GU. I am a Business major with concentrations in Human Resources and Law and Public Policy. I am also a Dance minor. I am originally from the island of Kaua'i in Hawai'i. On campus I am an intern for the Community Engaged Learning program and a frequent Mission: Possible participant through the Center for Community Engagement. This upcoming year, I will also have the opportunity to lead a Mission: Possible service immersion trip. In addition to those on-campus activities, I am on Gonzaga Dance Team, as well as apart of the Dance Council for the Gonzaga Academic Dance Program. My time at GU has been filled with immense amounts of learning, growth, and opportunity. I am so grateful that I am able to be apart of this amazing community and to call this campus home.
---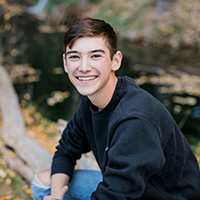 Kerby Lewis
I am a senior in high school and am looking forward to my time at Gonzaga. I have been wanting to attend Gonzaga since I was in 3rd grade when I fell in love with Gonzaga basketball and specifically the game play of Jeremy Pargo. The basketball program at Gonzaga is what drew me to the school, but the academic prestige that accompanies the University is another huge draw. I have been striving to uphold and maintain a high GPA in hopes of attending the University I fell in love with in 3rd grade. I am prepared for the hard work of college and am very excited to be at a university that will push me to be the best academic I can. I am eager for all the knowledge and learning that will accompany my time at Gonzaga as well as all the new experiences, and being in a more diverse community.
---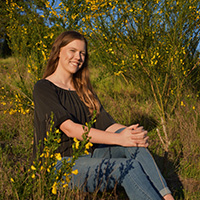 Emily McDowell
My name is Emily McDowell and I will be a freshman at Gonzaga next year. In high school, I participated in swimming and tennis and was a captain for both teams my senior year. Also, I was heavily involved in my school's DECA chapter by being a General Manager of our Student Store. I look forward to hopefully continuing some of these activities at Gonzaga in the coming years. The first time I visited Gonzaga, and was on a tour, I was struck by the amount of people who were yelling out to our group to come to Gonzaga. I think this speaks volumes to the community that Gonzaga University fosters and this is the thing that I look forward to the most about attending Gonzaga next year. I know I will be proud to be a Zag!
---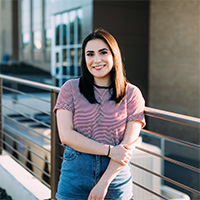 Kristy Montoya
I'm a first-gen college student from Pasco, WA who is currently double-majoring in English and Spanish, with a double minor in sociology and social justice. Being at Gonzaga has really pushed me to grow beyond my comfort zone and to really think about myself within a much bigger picture than the community I grew up in. I've always been proud of being Mexican and have worked hard to make my family proud, as well as set an example for other people growing up like me so they know it's possible to achieve more than our parents could.
Thank you for everything!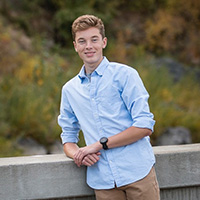 Evan Nessen
My name is Evan Nessen and I recently committed to Gonzaga University to study Human Physiology. I am so excited to be a Zag and experience everything Gonzaga has to offer. I am an avid distance runner and I enjoy staying active whether it be through running, hiking, biking swimming or lifting weights. When I'm not studying I love spending time with friends at whichever coffee shop is our favorite that week, or adventuring around Spokane. I also love to fill my summers volunteering in local Physical Therapy clinics. I'm from Spokane and I'm about to graduate from Lewis and Clark High School. I always knew I wanted to go to a university in order to prepare me for the graduate school necessary to achieve my dream job of a physical therapist; but choosing which school was very tough. The opportunities and student environment offered at Gonzaga really drew me in. I know I can grow, learn and be accepted at GU, all things that are very important to me. Gonzaga supports and acts upon all of my fundamental values, which is why I decided to commit to this amazing school!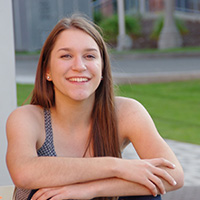 Saij O'Neal
My name is Saij O'Neil; I am an incoming senior at Gonzaga studying Special Education. I also participate in the Saturday Literacy Club to help students in Spokane with their reading skills. I spend a lot of time volunteering in classrooms throughout Spokane as well, and I love it. I've wanted to go to Gonzaga basically since I can remember, so actually doing so has been a dream come true. I'm hoping to teach in an elementary school special education classroom, and use all the things I have learned here to do so. I love being a zag so much and I'm going to be so sad to see this experience come to an end so soon.
---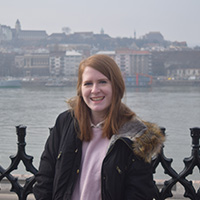 Megan Rice
My name is Megan Rice, and I am currently finishing up my freshman year at Gonzaga. I am studying Political Science and Spanish with a minor in English, and I am part of the Honors program. I work in the scene shop of Magnuson Theatre, and I am excited to continue to be involved in Theatre & Dance through this job next year. I was also the light board operator for a couple of second-stage productions this year, and hope to design lighting for future productions. I also volunteered with both the Boys & Girls Club and World Relief, and I look forward to remaining involved in those positions next year as well. I do not yet know what career I want to specifically pursue, but I am excited to explore options related to political lobbying and campaign work in the coming years. I am so grateful for the opportunity that this scholarship has given me to explore and grow academically, creatively, socially, and emotionally at Gonzaga, and I cannot wait to see where the next three years take me.
---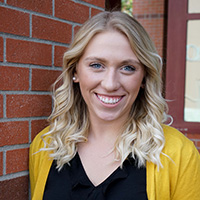 Alyssa Rustik
My name is Alyssa Rustik (Class of 2020) and I a Junior at Gonzaga University where I am pursuing my dual degree in both Business Administration and Accounting. Originally, I am from North Bend, Washington and have been a proud Washingtonian my entire life. However, I also love to travel and have had the opportunity to study abroad with the Gonzaga-in-Florence Program. Additionally, professional development has always been a passion of mine and thus, I have found part of my Gonzaga community leading the Professional Representatives team in the Career and Professional Development Center on-campus. I am also a student ambassador with the Office of Admissions and love to give tours to prospective students when they come to visit the campus for the first time. Finally, in my free time, I enjoy running on the centennial trail, watching football, and discovering new brunch eateries around Spokane!
---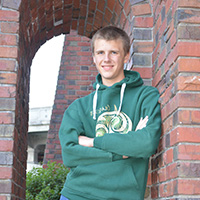 Bradley Sauve
My name is Bradley Sauve, and I will be a freshman this fall. I've lived in Spokane for my entire life, and I'm looking forward to the next four years at GU. I intend to pursue a degree in education and become a teacher. I enjoy running, playing any kind of game, reading, and spending time outside whenever I can.
---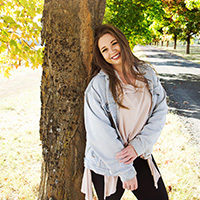 Hannah Sparber
My name is Hannah Sparber. I'm from the small town of Colbert, WA; which is right outside of Spokane. I am one of six children; whose ages range from 4-20 years old. Aside from my biological family, I also have families here at Gonzaga. At Gonzaga, I have had the pleasure of working at the Rudolf Fitness Center as lifeguard and swim instructor and I am on the Bomb Squad. Bomb Squad is the Gonzaga hip-hop dance team that performs at basketball games, as well as other events held on campus. While being a part of these, I'm also pursuing a Biology degree. All these involvements have played a huge role in my happiness at Gonzaga and made my freshman year amazing. My time at Gonzaga has surpassed my expectations. Within my freshman year, I have been a part of two teams that continue to challenge and make me happy. I've grown as a student and found my best friend, who pushes me to pursue these challenges and build my character in and out of the classroom. As I continue through my Gonzaga education, I am beyond excited to see what the future holds and where this education will take me.
---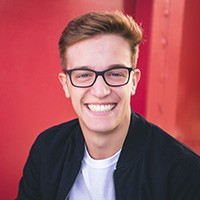 Micah Tenny
My name is Micah Tenny and I am an incoming freshman from Lakeside High School located 15 minutes northwest of Spokane. I am still undecided on my major, but I'm currently leaning towards the medical field and health sciences. I have an interest in helping people in their times of need, and I'm confident that my Gonzaga education will give me a great start in what I decide to pursue. In high school, I am a three sport athlete and I plan on participating in many intramural sports at Gonzaga. I am looking forward to my time at Gonzaga and I know I will make memories and friends that will last a lifetime.
---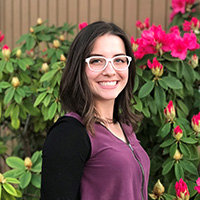 Kira Twiggs
My freshman year at Gonzaga enriched my mind and my thinking. I came to Gonzaga to learn to think critically and to understand issues of social justice, specifically issues pertinent in the field of nursing. After taking the Nursing Perspectives course and learning about the depth and breadth of the nursing profession, I had no doubt that I was in the right place. I look forward to engaging all that Gonzaga has to offer over the next few years and beyond.
---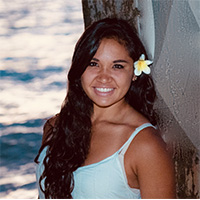 Payton Wade
My name is Payton Wade and I am so blessed to receive this scholarship in honor of my grandfather, Dennis Tulang, who was a Zag grad from 1967. Currently, I am now wrapping up my junior year in Gonzaga's nursing program, which means I am fully immersed in the nursing world of clinicals, working with patients in the hospitals and out in the community. Having such opportunity has been such an amazing experience that I am so proud to be a part of. I am also part of Gonzaga's Club Volleyball Team and excited to announce that I will be taking on a new role as next year's team captain to carry us into the next year. Another key element to my experience as a Zag is to be active in the faith mission and ministry community on campus. I have previously served on the Student Assistant Leadership Team for University Ministry and still serve as a Eucharistic minister, retreat leader, Christian life community leader and go on retreats myself. All of these programs that I am a part of have helped to build the amazing community and family that I have found here to support me through my endeavors here at Gonzaga. This concept of the "Zag Family" was his favorite part of coming to Gonzaga and I am so happy to be able to finally truly understand what that means and share that same experience with him of being part of the Zag family.
---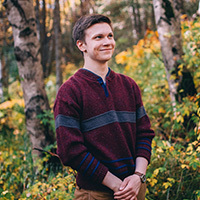 John Walatka
My name is John Andrew Walatka and I was born and raised in the great state of Alaska. I was born the day after Christmas and has a deep love for the world and the people in it. My favorite past times include downhill skiing, rock climbing, and most sophisticatedly, playing with Legos. I am an incoming Freshman at Gonzaga University and the College of Engineering and Sciences. My time at Gonzaga has been limited since I have not had the chance to actually attend the University, however, I did get the chance to tour the campus with my father during the spring of my Junior year. I was blown away by the magnitude of community that was present, a quality I find necessary for any institution of higher education. My father being present also gave me an inside look to life outside of Highschool and Alaska. He would point at specific trees as well as buildings and say things such as "I wrote my Economics term paper under that tree" and "that's where I stayed my sophomore year". I am grateful for the generous contribution to my future and the opportunities, given to my father, that are now being extended to me. I could not be more excited to accept them with open arms.