Leadership training to take the next step in your health care career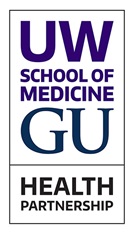 In health care, individuals are often tapped for supervisory roles based on their technical skills, but rarely given adequate time and training to develop leadership skills. To close this gap, Gonzaga University is offering a leadership course specifically designed for the unique and nuanced nature of the health care environment: Certificate in Health Care Leadership.

This hybrid, cohort-based program empowers you to effectively lead individuals, teams, and organizations. Through a combination of in-person and virtual learning, you'll gain practical knowledge and skills in the following areas:
Leadership Identity, Strengths and Core Values
Emotional Intelligence
Team Development and Collaboration
Interpersonal Communication
Conflict Resolution
Inclusivity & Diversity
Problem-Solving & Leading Change
---
This Certificate has been developed under the UW-GU Health Partnership.