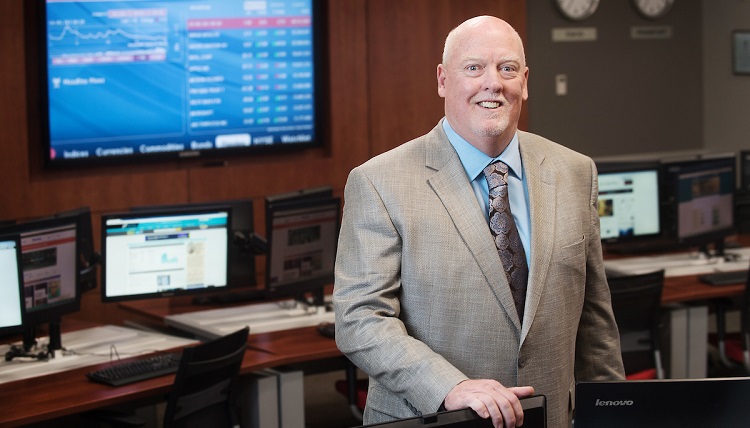 Students interested in the finance industry may choose to pursue a concentration in finance. Career opportunities in finance include analysis, securities and financial services, information systems, and corporate financial management.
In order to complete a finance concentration, students complete 9 elective credits in finance and 1 general elective credit, for a total of 10 elective credits.
Students working towards a finance concentration complete two of the three courses listed below (4 credits total):
MBUS 660: Investments (2 credits)
MBUS 662: Advanced Corporate Finance (2 credits)
MBUS 665: Mergers & Acquisitions (2 credits)
Students also complete 5 credits of finance-related elective coursework. Examples include:
Intro to Real Estate Investments (1 credit)
Financial Statement Analysis (1 credit)
Sustainable Business (1 credit)
International Finance (1 credit)
Derivatives (1 credit)
Business Valuation (1 credit)
Ethics in Finance (1 credit)
Advanced Financial Modeling and Data Analytics (1 credit)
Decision Making for Managers (1 credit)
The Mortgage Crisis of 2008 - Causes, Solutions, and Impact (1 credit)
Intro to Personal Investing (1 credit)
Finance Internship (1-3 credits)
*Two Current Issues in Finance courses are offered per semester, each addressing a different topic.