Battle at the Border: Justice in January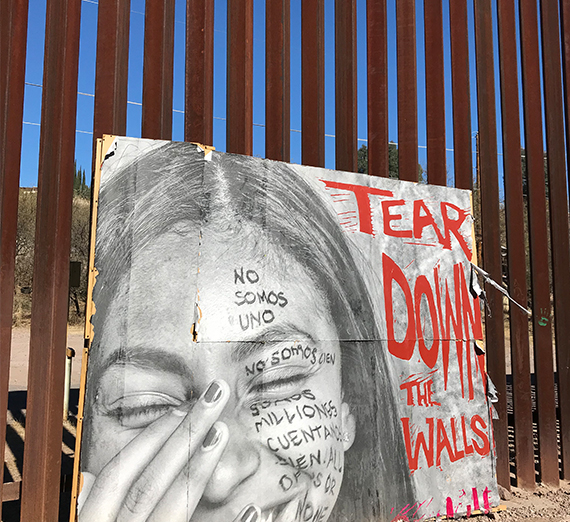 ---
By Kate Vanskike
Justice in January staff adviser
During winter break each year, a couple dozen Gonzaga students leave their families and head to Mexico before returning to campus. Make no mistake – this is not a tropical getaway for sunbathing at an oceanfront resort. It's an opportunity to see, up close and personal, the realities of immigration from a variety of perspectives.
Justice in January, as the immersion trip is called, exposes students to the harshness of the desert borderlands where millions of migrants, from throughout Mexico, Central America and beyond, risk everything to try to make it to the U.S. Some are seeking asylum from gang-related crimes, some are part of the criminal activity as drug smugglers. Most are people trying begin new lives in the U.S., in search of better-paying jobs, health care and education for their children.
Organized by the Center for Community Engagement, students complete a one-credit course to gain a brief sociologically-informed political, economic, and cultural overview of the U.S./Mexico border. Then they gather in two teams, one headed for San Diego, California, and Tijuana, Mexico; the other for Tucson, Arizona, and Nogales, Mexico. At both locations, they meet with community leaders, non-profit and government agencies, as well as interact with and serve recently deported migrants.
Following are short reflections from many of this year's participants – each focused on a specific aspect of this "Battle at the Border."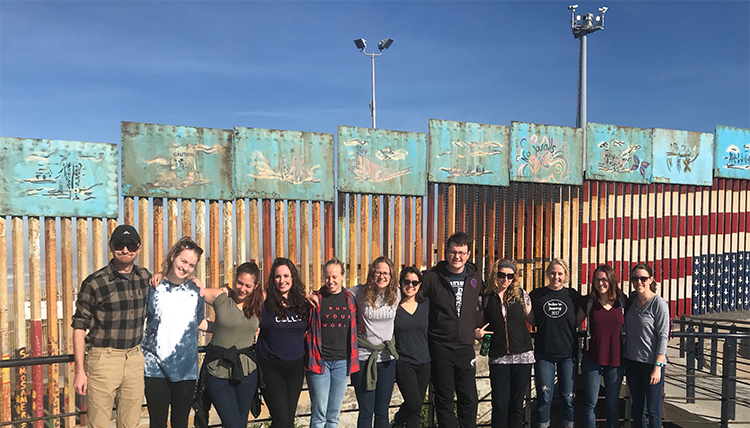 And ... What Happened Next?
After reflecting on these experiences, students began to speak up about immigration on campus, in the community and with members of Congress. On February 21, 2018, four team members met with Congresswoman Cathy McMorris Rodgers to share stories and ask questions of the current legislative discussions on immigration reform. You can read about that in this Spokesman-Review story: After-border-visit-gonzaga-students-talk-immigration.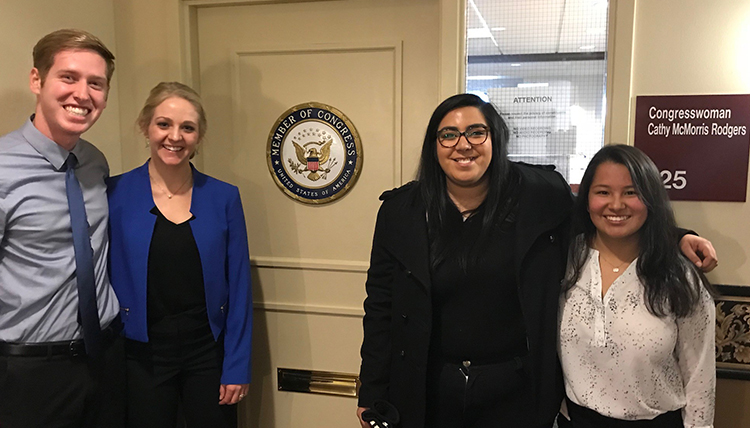 Left to right: Cameron Marsh, Francesca Nevil, Rani Chavez and Lydia Lopez visit Congresswoman Cathy McMorris Rodgers about immigration reform.