Justice in January: Desert Deaths
---
By Sophia Troeh ('20)
Biology major


Whenever an undocumented immigrant attempts to illegally cross the border through the desert, they are taking an incomprehensibly life-threating risk. Since 1998, there have been 7,216 undocumented border-crosser deaths. The main cause of death? Exposure, which can include dehydration, hypothermia and heatstroke.
While in Tucson, we had the opportunity to meet with the Pima County Chief Medical Examiner. We observed the six-month-old remains of a boy in his late teens. His few remaining bones laid tactfully on the examination table, a pair of shoes with a good luck charm intertwined in the laces rested alongside. These few items were the only possessions found with his remains. From just those bones and shoes, anthropologists must identify the individual they used to belong to. Their biggest hope is for a hit off DNA extracted from the bone, a process that can take months. If they get lucky and find a name, they have to reach out to the government of his home country to attempt contact with the family.

Some bodies remain in the morgue for years, never identified. Hundreds of families will never hear about the fate of their husband, father, sister or daughter. All they can do is hope their friend or relative found a better life in the United States and pray for the phone call that will never come.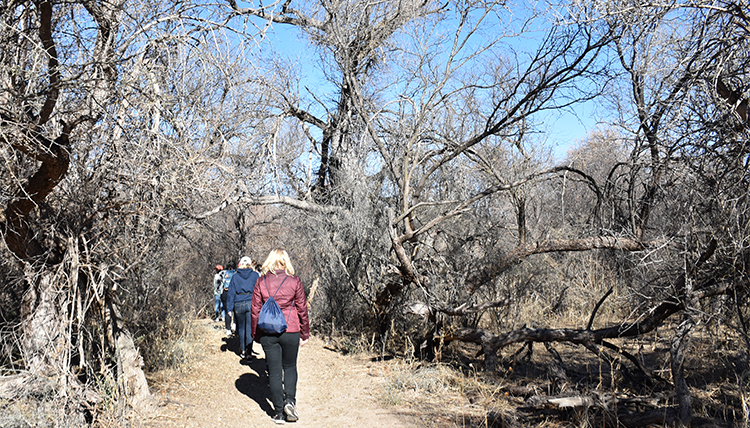 During Justice in January, students in the Arizona-Mexico border vicinity walked a path commonly used by migrants traversing the Sonoran Desert on their way to hopeful futures in the U.S. Here, led by Kino Border Initiative personnel, they learned about the struggles and dangers of this journey - which not only includes death due to exposure to the elements during hot months, but also interactions with citizen militia and encounters with wildlife.