How Do You Plead?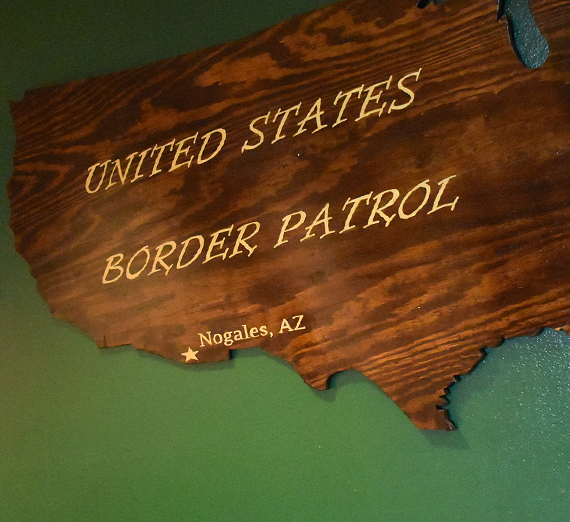 ---
Editor's Letter, Gonzaga Magazine's Winter 2019 Issue
In a Tucson, Arizona, courtroom, I sat with a dozen Gonzaga students and one other staff adviser, witnessing Operation Streamline – a controversial system of justice for migrants
accused of entering the U.S. illegally.
In less than three hours, we saw 72 individuals processed. Seventy-two times we heard the judge repeat the same questions to people who did not speak English as a first language (some did not understand the Spanish translation either).
"How do you plead? Guilty or not guilty?" he asked.
"Yes," came their reply.
Hearing that confused answer became the cornerstone of my entire experience learning about the U.S. immigration and deportation system during our Justice in January journey.
The confusion was clear with the young girl whose age was disputed, who was escorted into and out of the courtroom by bulky marshals. It was there with Liza, the mother of teenagers who crossed the border as a teen herself, whose sons remain in Delaware while she sits in a cold concrete building, mere feet from the U.S. port of entry. It was visible in Nelli, who took a job no U.S. citizen wanted – shoveling manure over 12-hour days, six-day weeks – making more money in one day than she'd make in a month back home, to provide her two daughters an American education.
The confusion was inside a warehouse where, through an "immigration simulation," we pretended to have real roles in the maze of legal immigration. For moments, we were a border patrol officer, an attorney, an embassy consulate, an employer providing access to work visas, con artists promising an easier way, a desperate mom, a fumbling dad, people offering their fate to others.
The confusion was there in the tiny town of Arivaca – a popular point of entry into the U.S. where undocumented migrants wind their way into the desert. Barely more than a spot in this vacant landscape, Arivaca is home to both citizen militia who wish to carry out justice, as well as humanitarians hoping to save the lives of travelers at risk for dehydration and death in the Sonoran Desert.
In the story ahead, Gonzaga Magazine dives into the complexities, presenting opportunities to understand one another in order that we might work together toward solutions.
Join us in healthy conversation, that we might not merely say "yes" to "How do you plead?"
Kate Vanskike
Editor, Gonzaga Magazine