2022-2023 Awards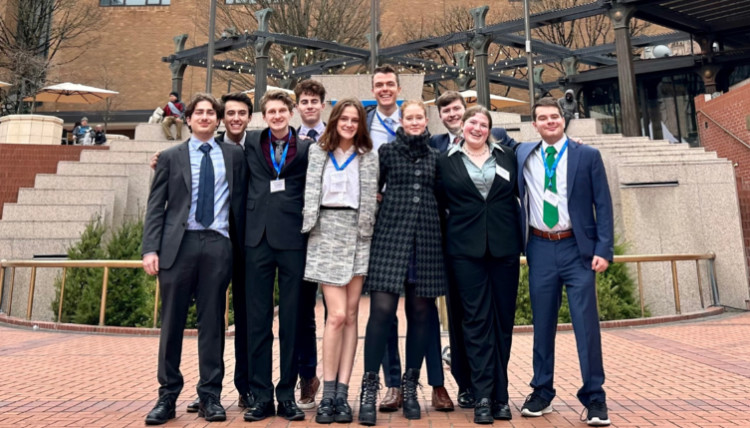 National Model United Nations (NMUN) Conference
New York, NY, April 10-14, 2023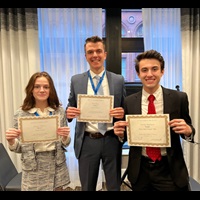 The Model UN Delegation tackled important global issues at the National Model UN Conference in New York, NY. They worked with students from around the world on topics such as "Nuclear Waste Management" (IAEA), "Assessing Climate-Fragility Risks" (UNEA), "Protecting Refugees from Human Trafficking," (UNHCR) and many more. Gonzaga Model UN students won the following awards:
Honorable Mention Delegation
Outstanding Position Paper in UN Development Program (UNDP) – Liam McKorkle representing Greece
Outstanding Position Paper in UN High Commissioner for Refugees (UNHCR) – Antoine Herrbach representing Greece
Ariana Chin served on the staff at the conference as Chair of the UN Environmental Assembly (UNEA).
The following delegates were also part of this award-winning delegation and did an excellent job representing their assigned countries: Carson Coffey, Madelyn Derr, Sofiia Praslova, Owen Sacco, Mark von Luhrte, and Logan Winters.
---
Northwest Model United Nations (NWMUN) Conference
Portland, OR, February 17-19, 2023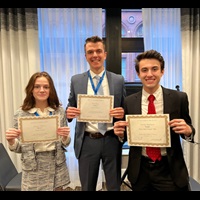 Antoine Herrbach, Outstanding Delegate in the Human Rights Council, representing Israel
Morgan Williams, Outstanding Position Paper in the Security Council, representing Brazil
Nick Pliska, Outstanding Position Paper in the Security Council, representing Gabon
Past Awards