"Why Here? A Digital Exhibit of the KKK at their Historical Height in the Spokane Region"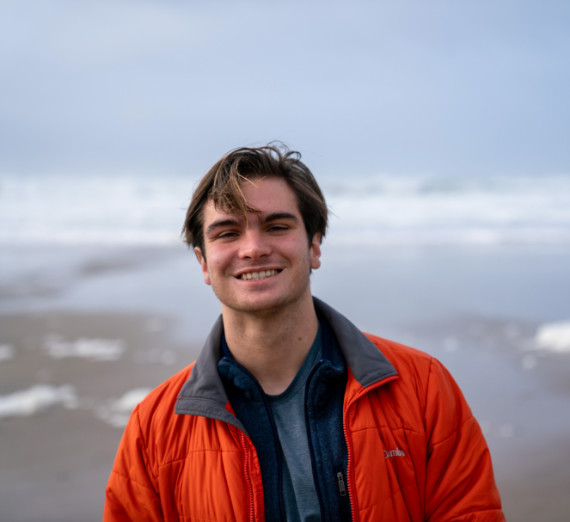 Student: Anthony, Class of 2021, English Major
Research Title: "Why Here? A Digital Exhibit of the KKK at their Historical Height in the Spokane Region"
Anthony is an English Major graduating with the class of 2021. This project is the culmination of several years of research as a Digital Humanities Initiative intern working in collaboration with the Center for Public Humanities. He was awarded a Morris Fellowship in 2020 that enabled him to complete the project under the guidance of faculty mentor Dr. Brian Cooney. Anthony's project is not only timely in its connections to contemporary movements for racial justice in the United States, but "Why Here?" reminds us of the power of cross-disciplinary scholarship. Ultimately, Anthony's curated digital collection uses archival research, digital design skill sets, and critical interpretive skills to showcase how knowing our past can help us make sense of our present.
Project Website: Why Here?
Undergraduate research gets the holiday treatment with "A Christmas Classic".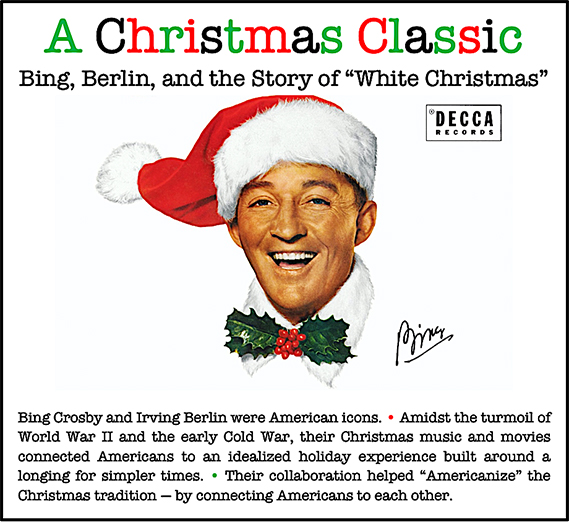 "A Christmas Classic" – at achristmasclassic.org – results from the collaboration of Ray Rast, associate professor of history at Gonzaga, Cole Fairbairn, 2017 Morris Fellow and class of 2019, and Mary Cate Babcock, class of 2022. This project is an undertaking supported by the Digital Humanities Initiative, the Center for Public Humanities and a Morris Fellowship recipient.
Weaving Our Sisters' Voices
Weaving Our Sisters' Voices is a powerful performance piece that uses dance, song, and spoken-word performances to take a contemporary look at biblical women and some of the many unheard voices of women in Scripture. The show was originally conceived by two Gonzaga faculty, Suzanne Ostersmith (M.F.A., Theatre/Dance) and Dr. Linda Schearing (Ph.D., Religious Studies), with Dr. Schearing writing the script and Professor Ostersmith developing choreography. The performance has taken many iterations from its original inception in 2002, productions in 2006, 2010, 2015, and most recently in 2017. In the Spring of 2017, Dr. Katey Roden (Ph.D., English; Women's & Gender Studies; and Director of the Digital Humanities Initiative) and Suzanne Ostersmith collaborated with three undergraduate interns, Elise Kuterbach, Angela Rae, and Janine Warrington, to develop a digital archive of Weaving's rich production history. The goal of the digital archive was to appeal to academic as well as public audiences, thereby creating multiple access points to an otherwise ephemeral theatrical production steeped in dialogue about complex issues of unjust legal systems, domestic abuse, dignity, and mutual respect in relationships. Explore the project
Digital Jesuits and Ignatian Pedagogy
As an initial foray into this multi-year project, in the Spring of 2016 Professor Emily Clark's Native American Religions class (RELG 356) digitized a collection of photographs featuring the native Alaskan King Island community in 1916. The students also created digital exhibits using the photographs and a collection of Jesuit documents about their mission to the community. Explore the exhibit.
"Tell All Hello": A Web of Communication in WWII
Despite a war and many miles of separation, Fr. Egan, S.J., of Yakima, WA and three hundred of his former students turned military servicemen depended on pen, paper, and stamps to relay important moments and news during World War II. Through the letters shared between Fr. Egan and his former students, Digital Humanities intern Gregory Fiorina '16 (History) explored the labored act of describing what it was like to be a soldier in Europe, Africa, and the Pacific. This online exhibit is a tangible representation of the joys, stress, and everyday texture of some of "the Greatest Generation" in their proving ground. Explore the exhibit.
Digital Humanities Student Symposium
On October 8th, 2016 at the College of Arts & Sciences Expo: New Initiatives, the College celebrated the launch of the new Digital Humanities Initiative with a symposium of students involved in the wide-ranging field of digital humanities. The panel was moderated by Gonzaga's Visiting Scholar of Digital Humanities, Katey Roden.
More Digital Humanities projects to come!
Are you Gonzaga faculty or student who would like your work included here? Contact Digital Humanities Visiting Scholar Katey Roden.