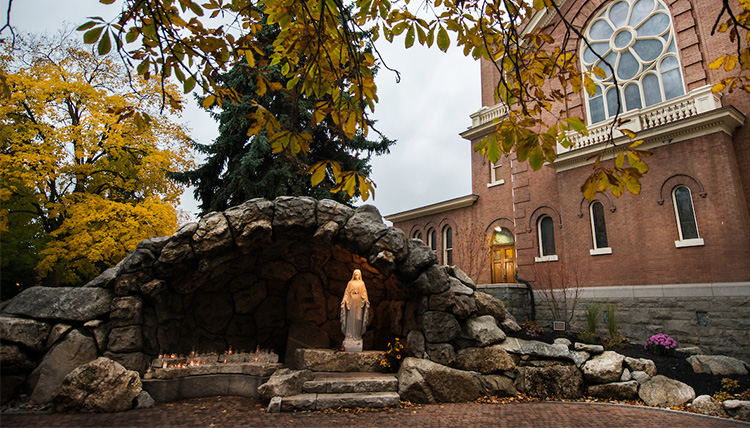 Great leaders recognize that leadership is about more than squeezing out savings and producing results — it's about working with other people toward a higher understanding of our humanity and transcending your own self-interest for the sake of the greater human endeavor. It's about seeing the world clearly, responding ethically, and serving willingly.
To that end, Gonzaga's rigorous, transdisciplinary Doctoral Program in Leadership Studies — which has produced over 600 nationally recognized graduates from countries as far as Afghanistan and Zimbabwe and as near as Spokane and Seattle — is organized around three central principles:
We believe that to be a strong leader, you have to recognize your own humanity and that of the people surrounding you, and strive to understand and create productive, meaningful relationships.
We also explore how these relationships exist, interact, and compound within organizations, and how you can apply qualities like forgiveness, mercy, and justice to create shared visions that turn everyone in an organization into a leader.
We stress cultural, political, international, and technological understanding as we examine the ways in which global issues touch upon and interact with an organization, so that you can embrace and respond to a diverse, constantly changing world.
Just as leaders aren't born, they also aren't created overnight. We believe that great leaders are always in the process of becoming leaders — that their potential to serve and motivate unfolds over a lifetime. That's why we've structured our program as flexibly as possible, to accommodate you no matter where you are in the process or in the world.