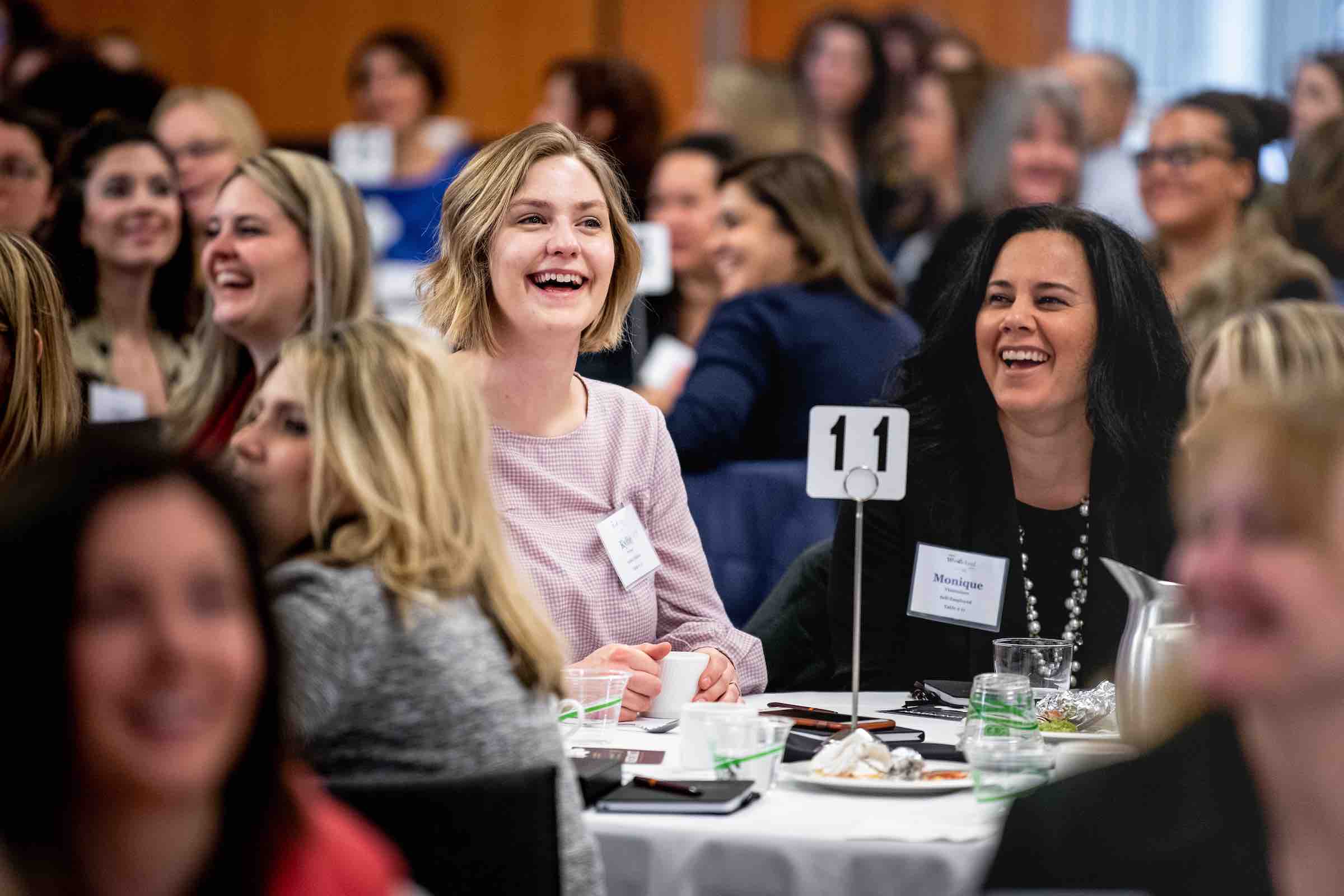 As part of the mission to challenge its community and inspire meaningful leadership, the School of Leadership Studies presents WOMEN LEAD, an initiative designed to educate and empower women, personally and professionally.
Through programs such as full-day conferences, presentations, workshops, and a new Certificate in Women's Leadership, WOMEN LEAD equips individuals and their organizations to support and encourage women's advancement.
A 14-week online/on-campus program designed to support women's advancement in the workplace.
Anyone with 5 years work experience and/or an undergraduate degree can enroll directly. Enrollment is now open!
Approximate time commitment is 3-5 hours per week online, plus one (1) intensive (2 days) on Gonzaga's campus. In the case that COVID-19 continues to limit travel, the on-campus component will be substituted by a virtual gathering.
Join us on International Day of the Woman - Monday, March 8th, 2021. Regardless of where you live, you'll be able to join in with hundreds of other women and men to learn ways to elevate women in the workplace and bring us closer to gender parity.

The conference will be held virtually, via Zoom.
Informative presenters, skill-building workshops, networking opportunities, and inspirational speakers.
Registration is $179/person.
Full conference agenda coming soon!
Registration is now closed. We look forward to seeing you on Monday, 3/8!
Women Lead Programming
Thank you to all who have joined us for in-person programming over the years in Spokane, Seattle, and beautiful St. Helena, CA. We will resume in-person programming after the global pandemic and it is safe for us to gather together. For now, we hope you join us for virtual programming, including webinars and even a virtual conference. We hope you join us!