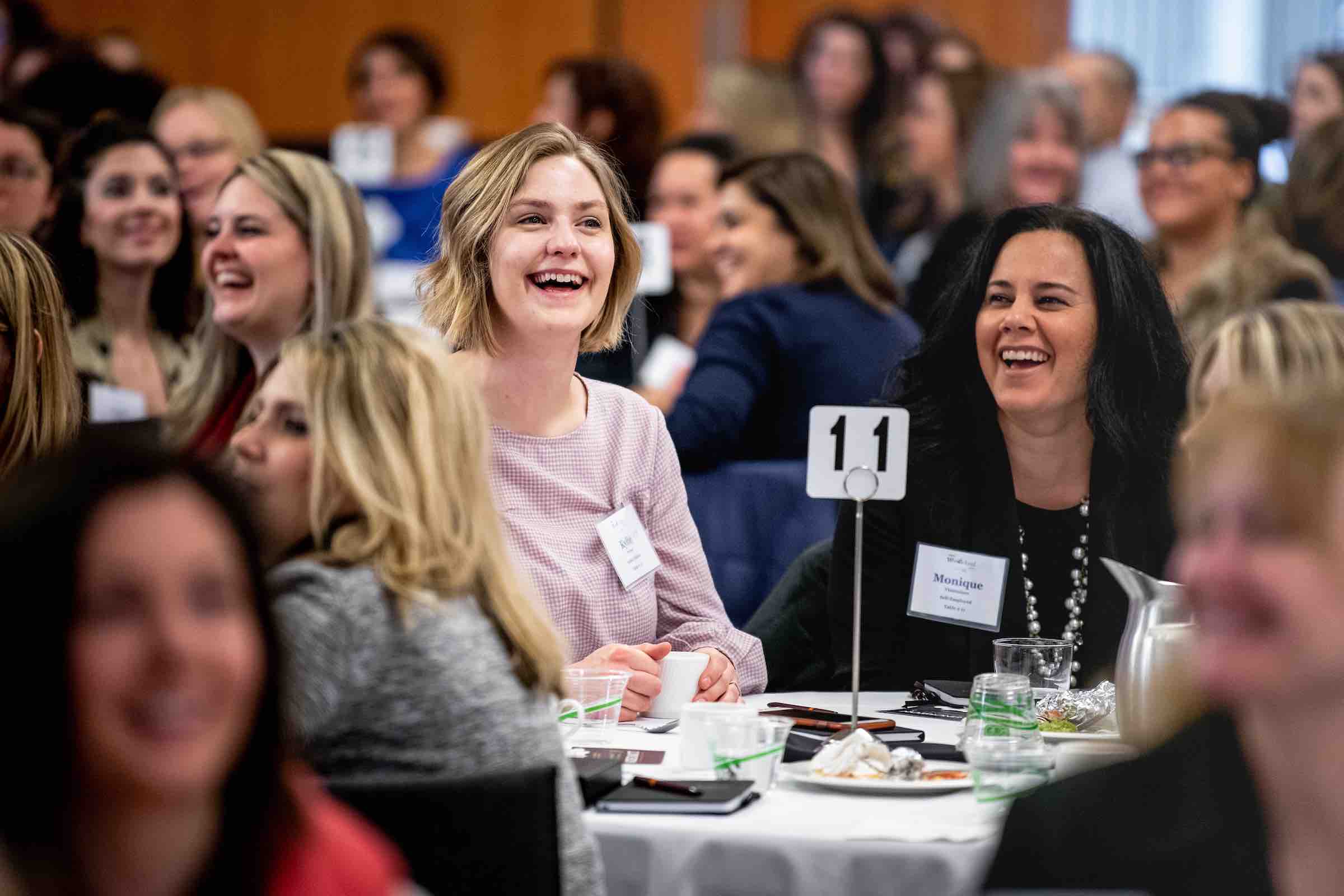 As part of the mission to challenge its community and inspire meaningful leadership, the School of Leadership Studies presents WOMEN LEAD, an initiative designed to educate and empower women, personally and professionally.
Through programs such as full-day conferences, presentations, workshops, and a new Certificate in Women's Leadership, WOMEN LEAD equips individuals and their organizations to support and encourage women's advancement.
A 14-week online/on-campus program designed to support women's advancement in the workplace.
Anyone with 5 years work experience and/or an undergraduate degree can enroll directly. Enrollment is now open!
Approximate time commitment is 3-5 hours per week online. Additionally, for students who choose the fall cohort, there are required synchronous meetings throughout the fall semester, for approximately 2 hours every other week. For students who choose the spring semester cohort, two (2) intensives (2 days) on Gonzaga's campus are required (in lieu of virtual gatherings every other week).
Women Lead Fall Luncheon 2021
SAVE THE DATE!! We look forward to seeing you VIRTUALLY for the annual Women Lead Fall Luncheon on Wednesday, November 3, 2021 from 11:30 AM - 1:30 PM. Register here!.
Women Lead Spokane 2022 Conference
Our spring Women Lead Conference will be held during Women's History Month, on Wednesday, March 9th, 2022. Registration will open on December 15, 2021. We look forward to seeing you at our next event.
Women Lead Programming
Thank you to all who have joined us for in-person programming over the years in Spokane, Seattle, and beautiful St. Helena, CA. We will resume a full schedule of in-person programs as conditions allow. For now, we hope you join us for virtual programming, and select in-person programs for vaccinated guests.