Top 10 Gonzaga Stories of 2022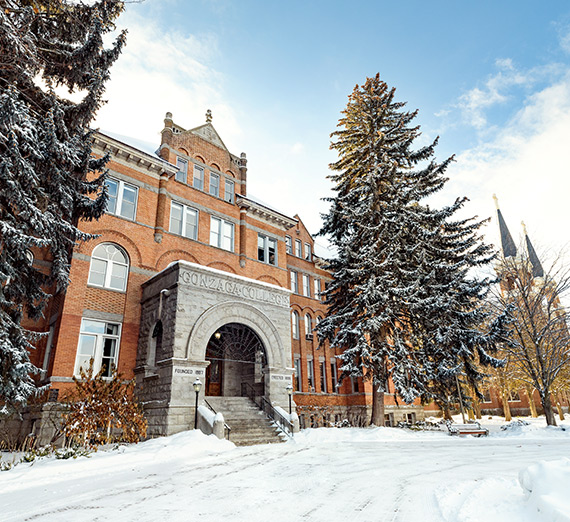 ---
Everyone loves a Top 10 list to close out the year, right? Well, here's ours: The ten most-viewed stories on gonzaga.edu in 2022, based on our website analytics.
---
10

Zags Dot NBA and WNBA Rosters

A look at all the Zags past and present who made it to basketball's biggest stage.
---
9

Scholarships Found Here

Did you know 98% of incoming students earn merit scholarships at Gonzaga? Our admissions team breaks down the opportunities available to future Zags.
---
8

Building A Haven

Gonzaga and partners open Gonzaga Family Haven, an affordable and permanent housing community for 73 families.
---
7

Gonzaga-zay-a with Jimmy Fallon

To kick off March Madness, Jimmy Fallon calls on Zag Nation to perform a Spice Girls-inspired cheer – and we deliver.
---
6

Welcome to Campus, Provost Kopp

Dr. Sacha Kopp – an accomplished researcher, experienced senior administrator and former liberal arts dean – is named provost.
---
5

Get to Know Gonzaga's Namesake

Originally published in 2018 to commemorate the 450th anniversary of St. Aloysius Gonzaga's birth, this story is seeing an uptick in traffic from Google.
---
4

Election Question

Another Google favorite, this story from fall 2020 keeps popping up in searches: Understanding the Electoral College.
---
3

After 50-plus Years, Pilot's Remains Come Home

The remains of a Gonzaga University graduate and Navy pilot who went missing during the Vietnam War are brought home to his family, including his 101-year-old mother.
---
2

Top 100

Gonzaga is ranked in the Top 100 National Universities by the U.S. News & World Report for the fourth year in a row.
---
1

Folks Are Still Asking: Where's Gonzaga?

It's a three-peat: Our "Hey Google, Where is Gonzaga?" story tops the list for three years running, answering people's Google searches the world over.
---
Like these stories? There's plenty more where they came from.