'Hey, Google: Where is Gonzaga?'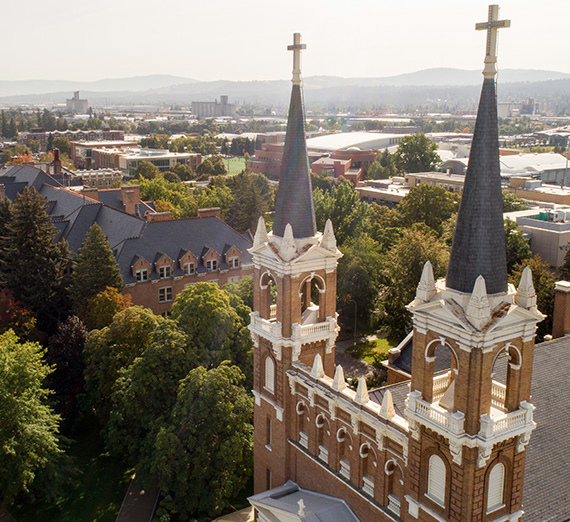 ---
According to Google's top search results of 2019, everyone wants to know: "Where is Gonzaga University located?"
Well, we have the answer: Gonzaga University is located in Spokane, Washington.
And where is Spokane?
The second largest city in Washington state, it's in the heart of the Inland Northwest, the non-ocean-reaching part of the broader Pacific Northwest, a region popularly called the Great PNW or "Upper Left."
We sit close to the 49th parallel, which means we're close to the Canadian border (just about 100 miles). Wikipedia has all the details.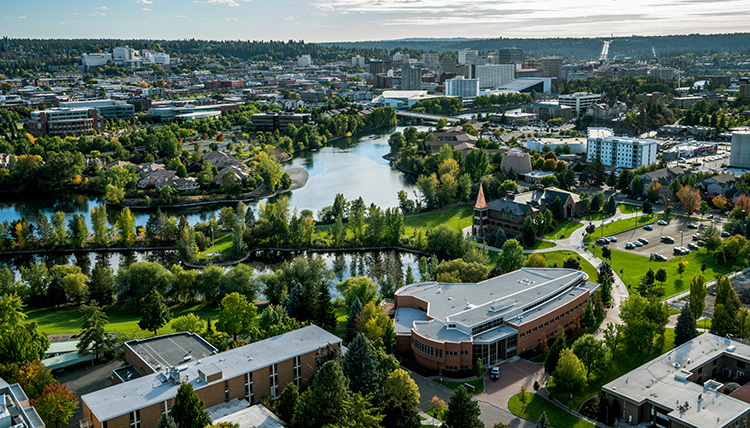 Spokane also borders northern Idaho to the east, and is surrounded by a diverse terrain that includes old-growth forests, mountains, scrub desert, rivers and lakes, and rolling hills of farmland called the Palouse.
Our city is known for having the largest timed road-race (Bloomsday Run) and the largest 3-on-3 basketball tournament (Hoopfest), two summertime events that draw tens of thousands of guests.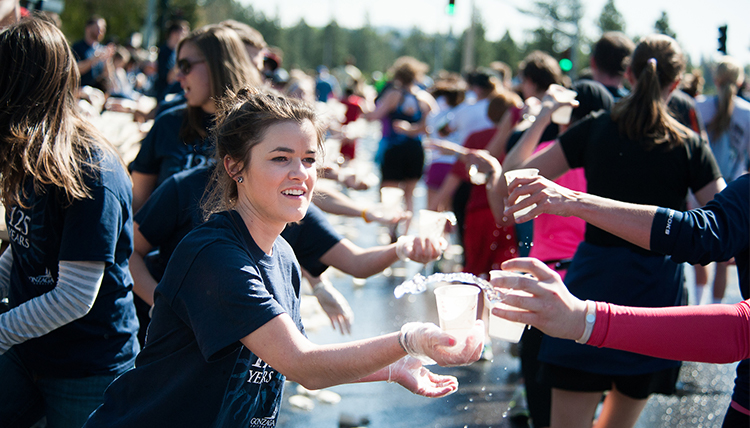 We're big enough to have a thriving arts community that includes a symphony, civic theatre and dozens of art galleries, as well a performing arts center that hosts a Broadway series every year.
But the beauty of Spokane's size is that it's also small enough that dealing with traffic means a 20-minute trip from any given point to another in the urban area. "Rush hour" means I-90 has slowed down to 15-20 miles per hour for a total distance of about two miles. We have it rough.
Spokane has amazing health care options, public and non-traditional K-12 educational offerings, four universities and a community college system within city limits.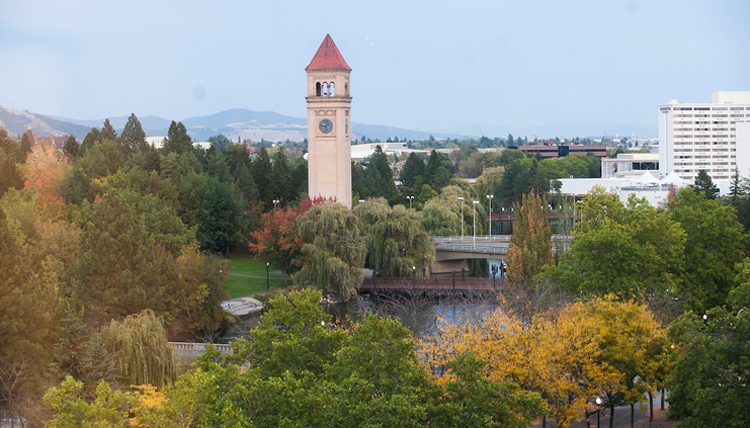 "The Lilac City" also has an easy-to-navigate airport, so take note when it's time to visit during the NCAA regional basketball tournament in March Madness. Which brings us back to Gonzaga – located on the Spokane River, just a short walk from downtown.
See for Yourself: Fly-Over Video of Campus
Learn more about our beautiful campus and our location.