Gonzaga Has Scholarships!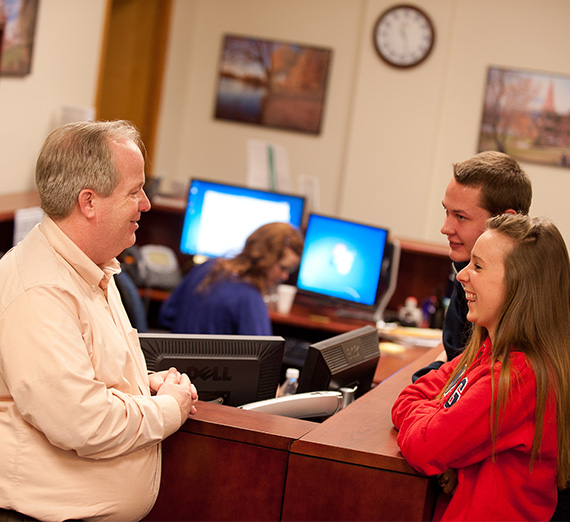 ---
College costs are rising and the sticker price of going to college can be quite scary. At Gonzaga, we work closely with families to make college more affordable. In fact, GU's average financial aid package is $32,222.
At Gonzaga, 98% of incoming students earn merit scholarships. These scholarships are "need-blind" (only based on the merit of the applicant, not family income), and awarded based on the application for admission, evaluated on the following factors:
Grades and grade trends
Curriculum (Honors/AP/IB/Cambridge courses (or similar) in all four years of high school)
Extracurricular activities
Quality of writing on the Common Application essay and Gonzaga short answer question
Character - demonstrated by the teacher recommendation and school report
SAT or ACT scores - it is important to note that Gonzaga is test-optional, so students do not need to submit test scores and will still be reviewed for all scholarships
Optional admission interview
First-year merit scholarships for students enrolling in Fall 2022 range from $14,000 to $25,000 per year, and are guaranteed for all four years (as long as a student remains full-time and in good academic standing).
In addition to merit scholarships, we offer application-based scholarships as well. Application-based scholarships do feature additional academic requirements, but stack on top of merit-based scholarships and are a great way for GU students to earn extra funds toward their education. Applications for these scholarships are due January 1.
Private scholarships from outside organizations are another fantastic way to help fund your college education, and can be used at any college. At GU, our students brought in approximately $1.7 million in outside resources last year. Ask your counselor about private scholarship opportunities in your area, and check out some great websites like thewashboard.org, scholarships.com and fastweb.com to find other scholarship opportunities. You can also see Gonzaga's outside scholarship database.
Lastly, consider filling the Free Application for Federal Student Aid (FAFSA) by February 1, because many colleges (including Gonzaga) offer institutional grants. Gonzaga grant funding is awarded on a combination of financial need and academic merit, so many students who do not think they will qualify for need-based aid can earn additional aid from Gonzaga (including many students who do not qualify for federal- or state-funded financial aid).
As always, feel free to reach out to the Office of Admission at admissions@gonzaga.edu or Financial Aid at finaid@gonzaga.edu with any questions!