Table Talk: Wash Your Bowl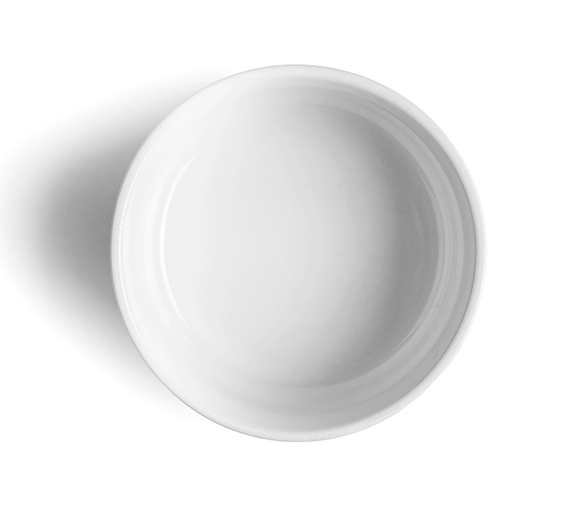 ---
According to a Zen koan, a young monk asked his teacher for the key to enlightenment. The master said, "Did you eat? Then wash your bowl."
There are variations on both the story and its interpretation, but what has stuck with me since first reading it is the idea of gratitude. Did I just eat? Washing my bowl could be an act of thankfulness for the meal I just enjoyed.
Eating three times a day, I suspect, is an act many of us take for granted. Perhaps we remember to pause and offer thanks before partaking. Maybe we give great thought to what we'll prepare for the next meal. Once in a while, we may take extra care to follow a special recipe, and other times, it's more enjoyable to eat out and let someone surprise us with a tasty new concoction.
So many options.
And yet … more than 12 million families in America struggle with hunger. In more than 90 percent of those homes, adults skimp on eating or skip meals completely to leave more for children. Seventy percent of children benefit from the national school lunch program.*
Disparity is just one of many issues to consider related to our favorite subject: FOOD. Inside this issue, we'll hear from faculty experts on nutrition and ethics, see what students are eating in the new COG and discover what Zags say are the best restaurants in Spokane. There's much more inside, including topics for table talk, the next time you gather for a meal with others or quietly reflect on your own.
Enjoy your bounty … then wash your bowl.
*worldhunger.org, feedingamerica.org
(This article appeared in the Spring 2017 issue of Gonzaga Magazine, dedicated to a topic we all love: FOOD. See more.)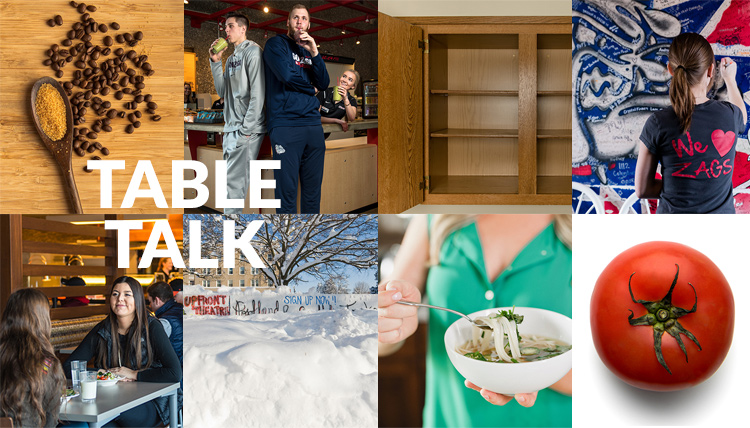 Food Ethics

Ethics professor Ellen Maccarone discusses the ways our food choices can reflect our values.




Healthy Bites

Gonzaga Professor of Nursing Neva Crogan provides input on some of today's food fads.




When Food Transforms Chaos to Community

Father Steve Hess reflects on the 2008 Spokane snowstorm and how food transformed chaos to community.




The Empty Cupboard

A new trend among college students: food insecurity.




Alumni Careers in Food

As part of its food issue, Gonzaga Magazine spotlights alums working in food-related careers.




Circulus Omnium Gonzagaorum: The COG

COG is short for "Circulus Omnium Gonzagaorum" - the student dining hall and popular gathering place.




Feeding Giants

Gonzaga Magazine shares how athletic trainers ensure basketball giants Przemek Karnowski and Zack Collins receive adequate nutrition.




Zags' Top 10 Spokane Restaurants

The results for the best eats and treats of the Lilac City are in! See what current and former Zags selected.
Have a question or response? Email editor@gonzaga.edu.