Table Talk: The Empty Cupboard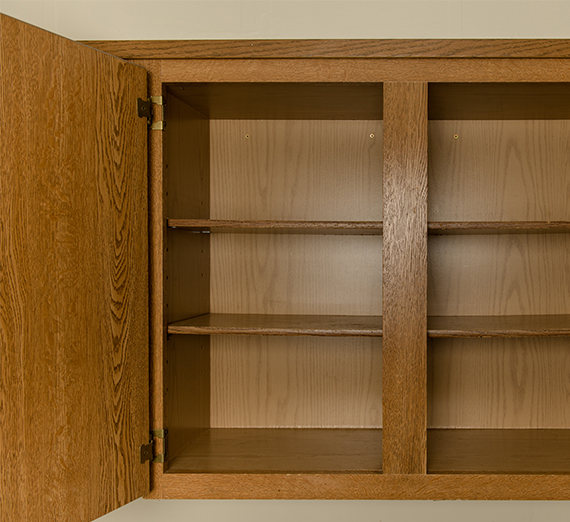 ---
Facing Food Insecurity
Food Insecurity: Defined as "being without reliable access to sufficient, affordable, nutritious food." Also understood as "one gripping fear: Will I have enough to eat?"
In years past, food issues concerning college students tended to focus on eating disorders like bulimia and anorexia. While those illnesses remain very real, a new trend has emerged as a serious topic of concern in higher education circles: food insecurity.
Last December, CNN cited a growing number of food pantries opening on college campuses and a study showing that more than half of students who self-reported as "food insecure" were also recipients of financial aid from federal grant and private scholarship, and they were employed while in school.
With all of the seemingly abundant food options on Gonzaga's campus, it could be hard to fathom that not all students have ready access to nutrition. However, even students who live on campus can find themselves in situations where food may seem a luxury.
"When students get stressed financially, usually one of the first things they try to do is drop their meal plan or try to identify a cheaper alternative," says Jim White, dean of Student Financial Services. The expense of room and board – which averages about $11,000 for the academic year – can be a challenge for families, and the meal plan is required for freshmen and sophomores.
t doesn't happen often, but occasionally students do come forward and request help with their food expense and the University (and its food services partner, Sodexo) are happy to help find funding and solutions, White says.
In addition, Gonzaga's Center for Cura Personalis is reaching out to local services and pantries to include Gonzaga's unique ZIP code as part of their served areas. Plus, Student Involvement and Leadership has introduced an app called "Corq" that shows on-campus events with a filter for events with free food. This can be a great way for students with food insecurities to get what they need without feeling embarrassed.
Students in Gonzaga's sociology department are wrapping up research they conducted on campus last fall about the realities of food insecurities among Zags, and what steps we can take to lessen the concerns.
You Can Help.
Donations to the Gonzaga Scholars Fund provide assistance to students in need.
---