Table Talk: The Cog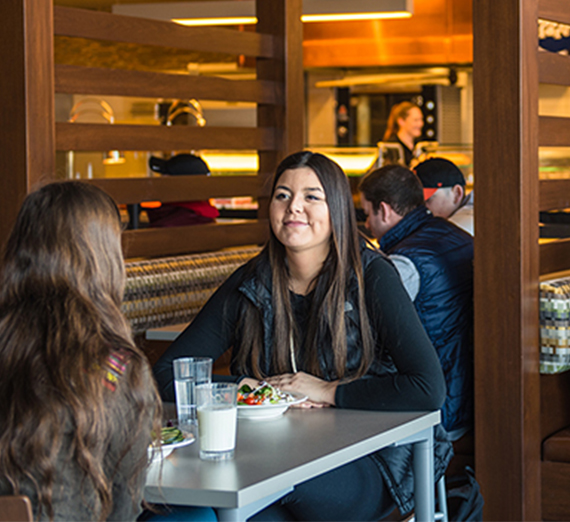 ---
COG is short for "Circles Omnium Gonzagaorum." But whatever the translation, "COG" simply means meal time — gathering with friends and getting nourishment for those long days of classes and weekends of homework.
Inside Today's COG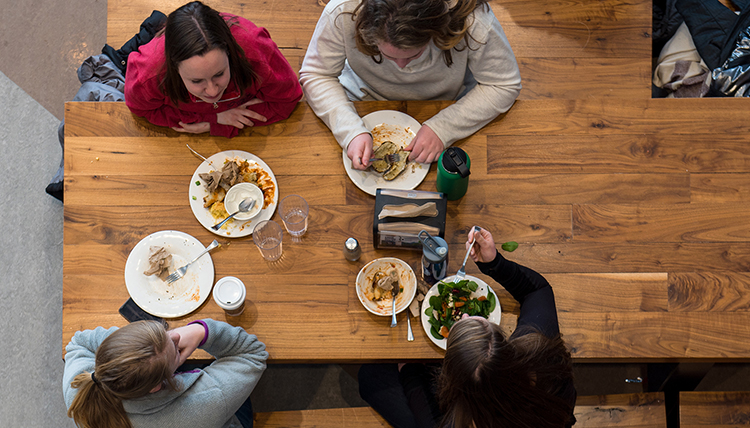 There are six restaurants: Daily Bread (soups and sandwiches), Spike's (American comfort food), 360 Degrees (Mongolian grill), Zagriculture (vegetarian), Mediterranean Coast (pizza and pasta) and World's Fare (cuisine from around the globe).
Spike's serves the most food by volume.
Students eat 224 lbs. of Lucky Charms each week.
Staff can serve 200 portions of popular items like mac and cheese in a single meal period.
Sodexo uses well over 2,000 recipes per semester.
120 individuals work in the COG.
They serve more than 5,000 guests on their busiest days (Monday through Thursday).
Rooftop Greens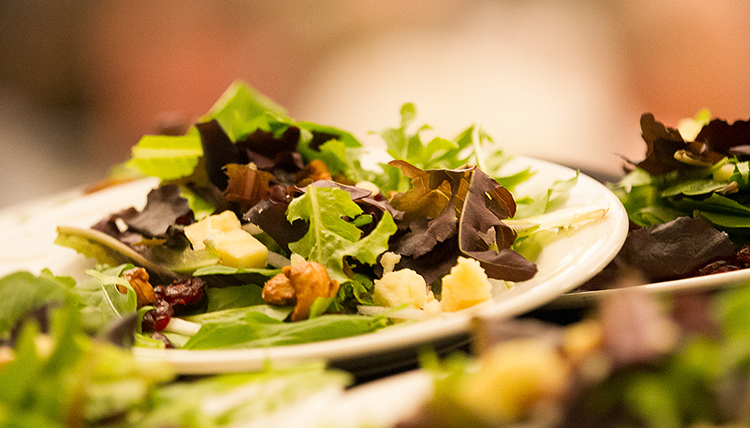 One of the most forward-thinking features of the new COG is the hydroponic greenhouse. Without the use of soil, plants require 90 percent less water, helping conserve as well as decrease plant growth time by 10 percent. The 1,000-square-foot greenhouse grows foods year-round. Roughly 50 pounds of produce are harvested each week – lettuce for the Bulldog, plus herbs for the COG.
Craving Those COG Cookies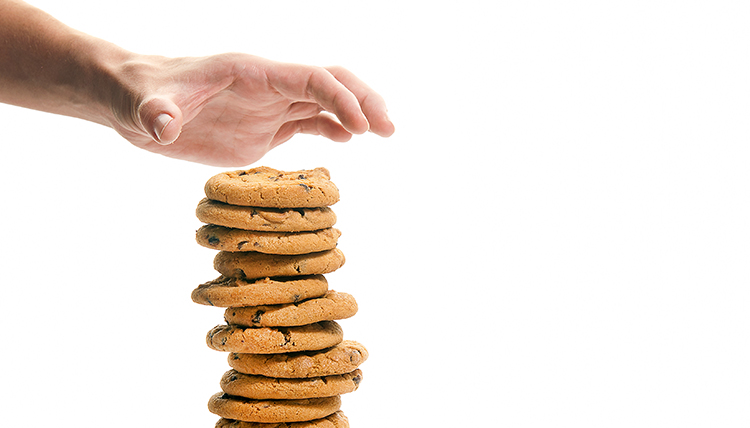 It's undeniable: Everyone loves COG cookies. But what makes them so special? Sodexo's Director of Operations for Resident Dining, Lance Mailem, says that the chocolate chip cookie is the simplest comfort snack, and students love that they can grab them by the handful.
Want the COG cookie recipe? Here it is, as featured on TV's Cooking Channel.
There's another cookie in town...
...and students can't resist it. Wednesday cookie nights at SubCo are a campus favorite. Read more in this Spokesman-Review spotlight.
---