Table Talk: When Food Transforms Chaos to Community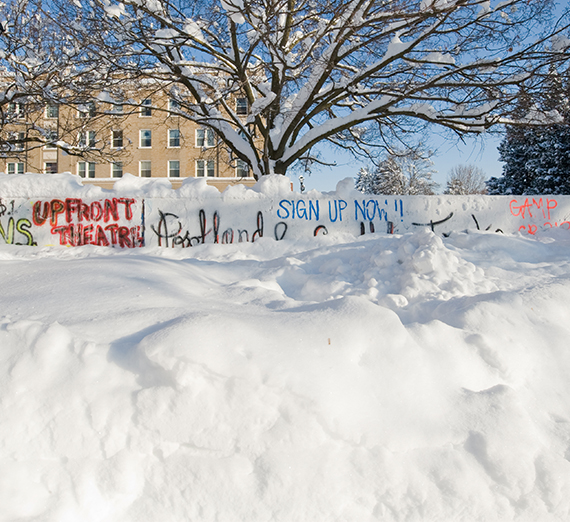 ---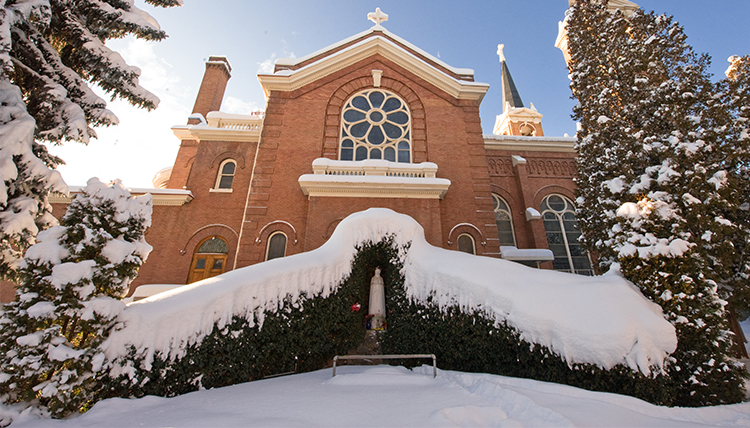 Anyone in Spokane in 2008 remembers the blizzard – the unexpected snowstorm affectionately called "Snowmaggedon," which left the city nearly paralyzed as people were unable to leave their homes for work. For Gonzaga students, it was finals week, and the disruption of exams could have been celebrated as a gift from God if only they could have still escaped for their winter break destinations.
Very limited numbers of faculty and staff were able to drive to campus. Hundreds of students were stranded because the airport was closed and it was too dangerous to drive. As a Jesuit who was serving as the dean of Student Development and also the chaplain in one of the residence halls, I and the staff on hand were working together to care for our students and manage the chaos. As the days progressed with no relief from the snow, there was worry about how we would feed the students because the food pantry was running low on supplies.
It so happened that the annual President's Christmas Party – a semi-formal event for faculty and staff – was scheduled for the Friday evening of that week. The grand party would have had spectacular decorations and a wide array of fine foods representing many nationalities – which soon became the only food Sodexo had on hand to feed students.
And thus, an unusual feast took place: The delicious specialties intended for a holiday celebration turned into a meal shared by stranded students and the custodial staff in a COG transformed by elaborate party décor. As students arrived expecting to eat the regular fare in the everyday environment of the COG, their faces lit up with smiles. They were in awe of the wide array of food that was prepared to perfection and displayed with elegance. Students took pictures of the food to send to their parents. One student started crying when she walked into the transformed COG and said, "There is a God!"
If the food, decorations and happiness of the students were not enough, something far more spectacular happened that evening. Students and staff dined together and enjoyed each other's company. People who were stressed over the weather and being stranded shared in an experience, a communion of spirits where new relationships were built. This was Gonzaga at her best! More importantly, God became very visible to a community that was in need of hope. All this happened over food and dining together.
The COG feast of Snowmaggedon illustrates the important role food plays in our lives. It provides nourishment not only for our bodies but for our souls. Food facilitates people coming together to build community and relationships. It is a way to remember that being together as one human family enjoying our similarities and differences is what truly matters in life. And, when these things happen, God is present!
---