Calendar of Events
Spring 2022
Summer 2022
Fall 2022
(Interested in a workshop? Click on Our Work.)
Past Events
---
Spring 2022
---
February 23 - Paris, Glasgow: Lessons Learned and Ways Forward on the U.S. International Climate Agenda
Speaker: Alan Yu
About the speaker
: Alan Yu served for the last year as a senior advisor to U.S. Special Presidential Envoy for Climate John Kerry, focusing on U.S. climate policy strategy with countries in the Indo-Pacific region. He is now transitioning to a future position at the Center for American Progress, a progressive think tank, where he will be the Senior Vice President for National Security and International Policy. He returns to CAP, where from 2019-21 he served as a senior fellow and the director of International climate policy and led CAP's work to advance a progressive agenda to restore U.S. climate change diplomatic leadership in driving global climate action. From 2014-18, Alan served as the Department of Energy's Director for Asian Affairs, where he coordinated the efforts and resources of the full range of DOE's senior leadership, technical offices and national labs to assure a unified strategy in U.S. energy policy and technical engagement with countries in the Indo-Pacific region. Prior to DOE, Alan served for 25 years as a U.S. diplomat at the State Department, with postings in Washington, China, Japan and Afghanistan. Alan received a bachelor's degree from the University of Michigan and a Masters in Public Policy from the University of California, Berkeley.
---
March 14 - Climate Change in the Rural Northwest: Learning from Malden
Speaker: Scott Hokonson
On September 7, 2020 wildfires raged through northern Whitman County, Washington, fanned by wind gusts as high as 50 mph. The Babb Road Fire consumed more than 15,000 acres of Palouse farmland and habitat and engulfed the towns of Malden and Pine City, forcing nearly 200 residents to evacuate. The fast-moving fire consumed the Town of Malden in only two and a half hours, spewing briquette-sized embers and destroying 80% of the town's buildings, many down to their foundations. Among the rubble are the majority of homes and the town's only post office, town hall, fire station, food bank, and library.
In this talk Scott Hokonson will discuss the urgency of planning to be resilient to our changing climate and lessons learned that can help other communities in the Inland Northwest.
About the speaker
: Hokonson is founder and former Director for the Pine Creek Community Long Term Restoration Group. He is a firefighter and former Malden town council member who was working towards his masters in urban planning and social work when Malden burned in the Labor Day fires of 2020.
---
March 22 - Becoming Planetary: From the Personal to the Political
Speaker: Karen Litfin, Ph.D.
Writing at the dawn of the new millennium, Thomas Berry declared that the historical mission of our times, the Great Work, is to reinvent the human at the species level within the Earth community. What does that mean twenty years later as we face intensifying climate disruption, political polarization, and a pandemic - all of which press us to grow our capacities for psychological and social resilience. "Reinventing the human" encompasses not only our cognitive minds but also our emotions, our senses, and our very experience of life itself. Join Professor Litfin, a pioneer in the rapidly growing field of contemplative education, for a thought-provoking and experiential exploration ranging from deep introspection to the visionary pragmatism of planetary politics.
About the speaker
: Litfin has been on the faculty of the Department of Political Science at the University of Washington since 1991, and received her Ph.D. in the following year from UCLA. She specializes in global environmental politics, with core interests in green theory, the science/policy interface, and "person/planet politics." Her books include
Ozone Discourses: Science and Politics in International Environmental Cooperation
(Columbia University Press, 1994) and
The Greening of Sovereignty in World Politics
(MIT Press, 1998).
Co-sponsor
: Faculty Senate Speakers Committee
---
April 22-23 - Hope for Creation Conference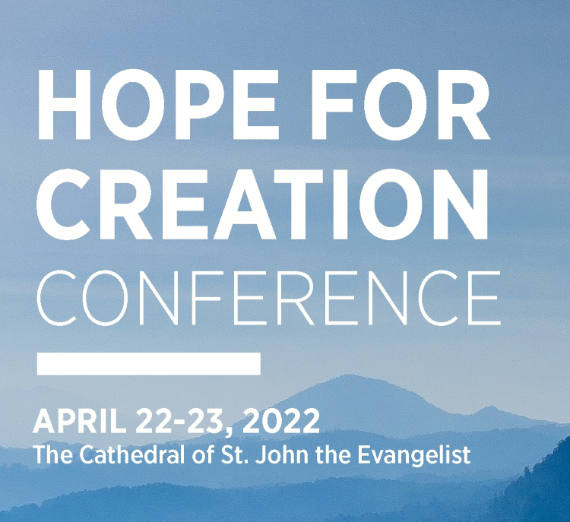 Dates: Friday & Saturday, April 22-23
Location: The Cathedral of St. John the Evangelist, 127 E. 12th Avenue, Spokane, WA
Open to the public
Hosted by St. John's Cathedral, in partnership with the Whitworth Office of Church Engagement and the Gonzaga Climate Center, the Hope for Creation Conference is designed to share a vision of hope for creation; spotlight local caretakers of land, water and air; and renew Spokane's leadership on environmental care.
Expo '74 was the first world's fair dedicated to the environment. It brought the topic of creation care to the world stage and helped shape the consciousness of the Spokane community. As we near the 50th anniversary of Expo '74, now is the time to look back at where we've been, consider carefully what is being done, and develop a road map for the future. Spokane was a leader in creation care then, and that leadership should continue.
All are welcome at this event – civic leaders, nonprofit organizations, faith communities, business people and engaged citizens. All points of view are needed, and the dignity of each person will be respected.
---
Summer 2022
---
May 16 - Documentary Screening of Spokane Climate Project
---
July 13 - Economics for a Full World
Speaker: Dr. Herman Daly
Because of the exponential economic growth since World War II, we now live in a full world, but we still behave as if it were empty, with ample space and resources for the indefinite future. The founding assumptions of neoclassical economics, developed in the empty world, no longer hold, as the aggregate burden of the human species is reaching—or, in some cases, exceeding—the limits of nature at the local, regional, and planetary levels. The prevailing obsession with economic growth puts us on the path to ecological collapse, sacrificing the very sustenance of our well-being and survival. To reverse this ominous trajectory, we must transition toward a steady-state economy focused on qualitative development, as opposed to quantitative growth, and the interdependence of the human economy and global ecosphere. Developing policies and institutions for a steady-state economy will require us to revisit the question of the purpose and ends of the economy.

About the speaker: Ecological Economist, Emeritus Professor University of Maryland, former Senior Economist in World Bank environmental Division, former Alumni Professor of Economics, Louisiana State University. In 1996, he was awarded the Right Livelihood Award for "defining a path of ecological economics that integrates the key elements of ethics, quality of life, environment and community." PhD Vanderbilt University; BA Rice University. Author of Beyond Growth, and Steady-State Economics among other books.
Co-sponsor
: Gonzaga School of Business Administration
---
Fall 2022
---
September 8 - Documentary Screening: Youth v. Gov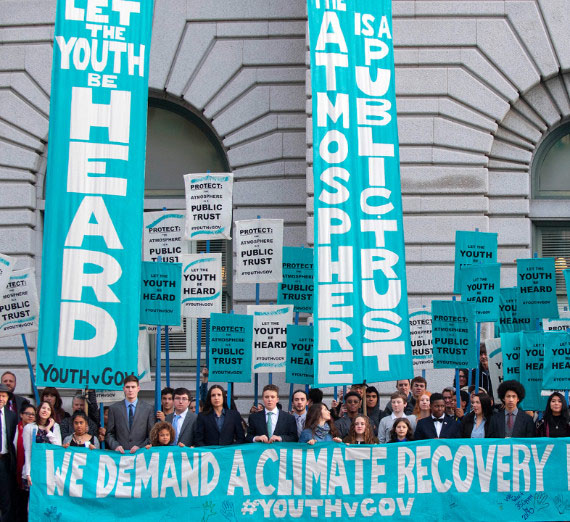 Date: Thursday, September 8
Time: 6:00 pm PT
Location: Hemmingson Center Auditorium, Gonzaga University & streaming online (link sent day of event)
Free and open to the public
YOUTH v GOV is the story of the Juliana v. The United States of America constitutional lawsuit and the 21 American youth, ages 14 to 25, who are taking on the world's most powerful government. Since 2015, the legal non-profit Our Children's Trust, has been representing these youth in their landmark case against the U.S. government for violating their constitutional rights to life, liberty, personal safety, and property through their willful actions in creating the climate crisis they will inherit.
---
---
September 28 - Polar Bears and Global Warming: Connecting the Dots to the Rest of Us
Speaker: Dr. Steven C. Amstrup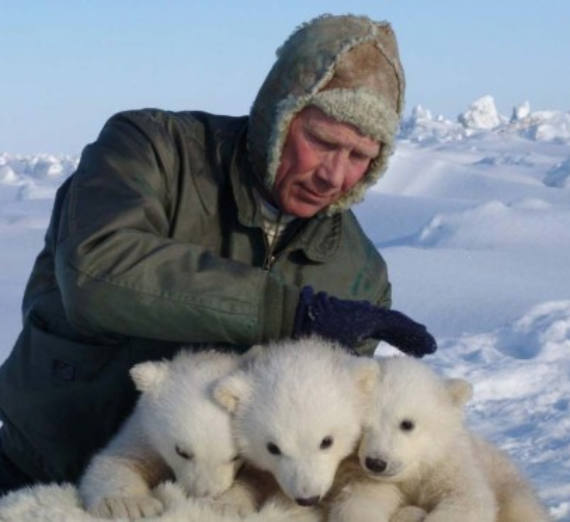 Date: Wednesday, September 28
Time: 6:00 pm PT
Location: Hemmingson Center Auditorium, Gonzaga University & streaming online (link sent day of event)
Free and open to the public
Polar bears require sea ice for capturing their seal prey. Due to declining summer sea ice, many bears are forced onto land, or they follow the remaining ice as it drifts over deep, unproductive waters. In both cases, polar bears are largely food deprived. I will begin my presentation with some fun facts about polar bears and discussion of polar bear study methods—which always capture audience attention. I'll then describe how prolonged fasting periods have been linked to reduced body condition, reproduction, and survival in some polar bear populations. I'll discuss my role in convincing the US Secretary of Interior that continued sea ice loss ultimately threatens polar bear survival Arctic-wide. In response, in 2008, the Secretary made polar bears the first ever species listed under the US Endangered Species Act because of the threat of global warming. In 2020, we followed up on that earlier seminal work showing when reduced ice availability will reach critical limits for polar bears in different parts of their range. I'll discuss how the new work provided mechanistic underpinnings of our earlier predictions and confirmed that without significant greenhouse gas mitigation, polar bears will largely disappear by the end of this century. Because the melting of the Arctic and disappearance of polar bears may, for many, not seem an urgent matter; I'll link the plight of the polar bear to changes coming to the rest of us. I'll discuss projected climate changes in the Inland Northwest and elsewhere in the context of recent observations. I'll describe how, on our current emissions path, end of century temperatures in the Spokane area will be equivalent to current temperatures in Salt Lake City. I'll discuss the predictable impacts on our environment, our economy, and our way of life in the Inland Northwest. I'll close by showing that we can still act in time to save polar bears over much of their current range. If we do, we'll benefit all life on earth including ourselves.
About the speaker: Dr. Steven C. Amstrup is chief scientist for Polar Bears International. He also is an adjunct professor at the University of Wyoming in Laramie. Before joining PBI, Amstrup was a research wildlife biologist with the United States Geological Survey at the Alaska Science Center, Anchorage AK., where he led polar bear research in Alaska for 30 years. He earned a B.S. in Forestry from the University of Washington (1972), a M.S. in Wildlife Management from the University of Idaho (1975), and a Ph.D. in Wildlife Management from the University of Alaska Fairbanks (1995).
---
October 5 - Spokane Candidates Climate Change Forum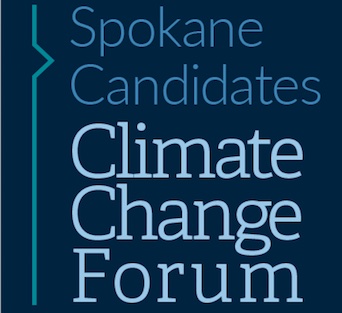 Date: first Wednesday of October (10/5/2022)
Time: 6:00 pm PT
Location: Globe Room, Gonzaga University & streaming online (link sent day of)
Free and open to the public
What do local candidates for office think about climate change? How will it affect your vote in November? To aid citizens in their democratic deliberations, Gonzaga's Center for Climate, Society, and the Environment is proud to host the Spokane Candidates Climate Change Forum on the first Wednesday each October.
About the Forum
: Since 2019 Gonzaga University has hosted an annual Spokane Candidates Climate Change Forum, a non-partisan event that invites candidates for local office to share with voters and community members what they would or would not do about climate change if elected. After the primary election, all candidates for the selected offices are invited to attend.
---
October 17 - Integrating Science into Climate and Environmental Policy
Speaker: Dr. Laura Petes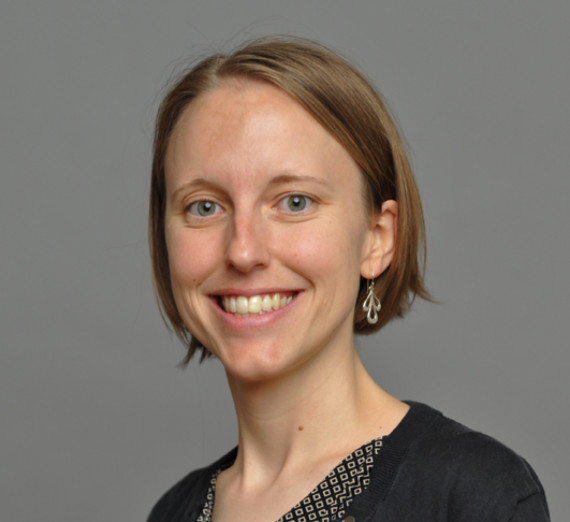 Date: Monday, October 17
Time: 5:00 pm PT
Location: Hemmingson Auditorium, Gonzaga University & streaming online (link sent day of)
Free and open to the public*
Climate and environmental policies depend on sound science. Scientists have an opportunity, and even an obligation, to connect their work to societal challenges – and to communicate their science in ways that are accessible and useful to decision makers and the public. From local, to state, to national, to global scales, building bridges between scientists and information users can help to ensure that science addresses timely decision needs, in support of a more sustainable future.
About the speaker: Dr. Laura Petes serves at the White House Office of Science & Technology Policy (OSTP) as the Chief of Staff for Climate & Environment and the Assistant Director for Climate Resilience. In this role, she works with other White House offices and Federal agencies to advance the climate and environmental priorities of the Biden-Harris Administration. She comes to OSTP from her role as the Manager of the Communities Program in the National Oceanic and Atmospheric Administration (NOAA) Office for Coastal Management, where she oversees implementation of the National Coastal Zone Management Program. Laura entered the US Government through a AAAS Science & Technology Policy Fellowship in the NOAA Climate Program Office. She holds a BA in Biology from Cornell University and a PhD in Zoology from Oregon State University.
---
November 1 - The Emotional Life of the Climate Justice Movement
Speaker: Dr. Sarah Jaquette Ray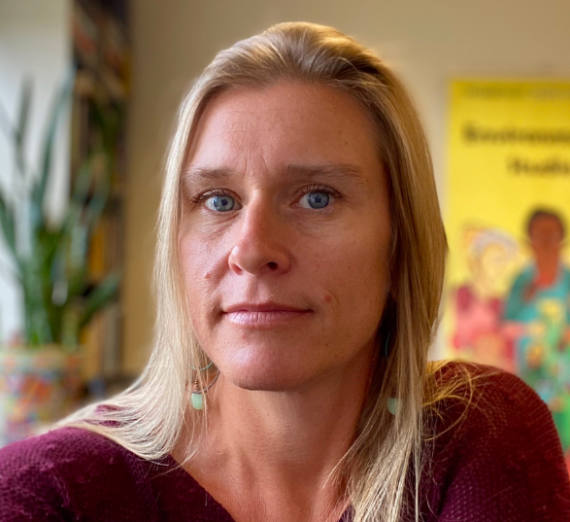 Date: Tuesday, November 1
Time: 6:00 pm PT
Location: Zoom
Free and open to the public
What will it take to imagine, desire, and thrive in a climate-changed world? If we already know the technological, scientific, and economic tools to address the climate crisis, what are the emotional and cultural resources needed to put those tools into action? How can we live our best lives in the face of so much degradation and injustice? In this talk, Dr. Sarah Jaquette Ray will explore these questions drawing on her recent book, A Field Guide to Climate Anxiety: How to Keep Your Cool on a Warming Planet. The book brings together the environmental humanities, social movement theory, environmental justice, climate psychology, mindfulness, and affect theory to outline strategies for coping with anxiety, grief, and despair in service of climate justice. Ray will talk about how a new generation of young activists is changing the climate movement and why it's so important for them and for the planet that we know how to cultivate intellectual and existential skillfulness in our advocacy, no matter what type of work we do.
About the speaker: Dr. Sarah Jaquette Ray is chair of the Environmental Studies Department at Humboldt State University. Her first book, The Ecological Other: Environmental Exclusion in American Culture (Arizona, 2013) explores the ways that environmental discourse often reinforces existing social hierarchies, drawing on a legacy of nativist, racial, and ableist exclusion in environmental history. She has co-edited three volumes on environmental justice and the environmental humanities, has her writing on emotions in the climate justice movement has been published in the LA Times, Scientific American, The Cairo Review of Global Affairs, Edge Effects, and Zocalo Public Square. Her second book, A Field Guide to Climate Anxiety: How to Keep Your Cool on a Warming Planet (California, 2020) is an existential toolkit for the climate generation. Dr. Ray is currently working on an edited book collection, An Existential Toolkit for Climate Justice Educators and a professional development workshop for higher education, the Climate Wisdom Lab.
---
November 15 - The Credibility of Climate Models
Speaker: Dr. John Abatzoglou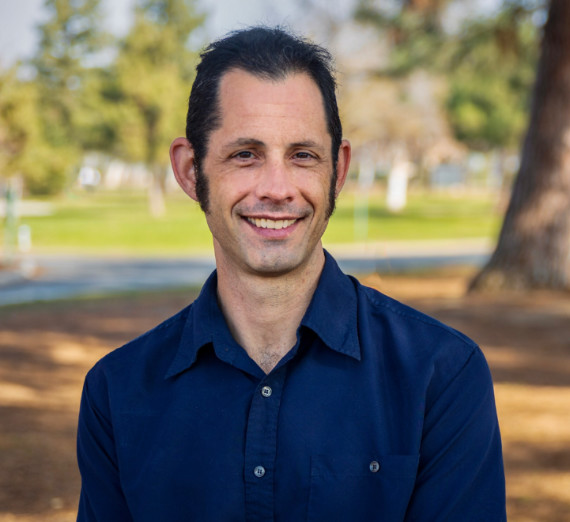 Date: Tuesday, November 15
Time: 5:30 pm PT
Location: Zoom
Free and open to the public
Climate adaptation strategies require us to plan for a climate we have yet to experience. Climate models provide us with state-of-the-science information on climate trajectories. In this talk, I will try to demystify climate models, provide insights on latest generation of climate models, and highlight what they foretell about climate change in the region.
About the speaker: Dr. Abatzoglou is an Associate Professor in Management of Complex Systems at the University of California, Merced. John received his bachelor's degree in Atmospheric Science from UC Davis, doctorate in Earth Systems Science from UC Irvine. John's academic interests are primarily focused around climate science and impacts in the American West. His Climatology Lab works on a diverse set of research questions spanning climate science and meteorology as well as their impacts on systems including water resources, wildfire, and agriculture. The research group also develops web-based climate services to help scientists and practitioners improve climate readiness.
---