The last third of the twentieth century witnessed a shift in Earth-human relations. The human species now threatens Earth's capacity to sustain life as we know it. At this pivotal moment in history all fields of human inquiry are called upon to collaborate in what the eminent cultural historian Thomas Berry called the "Great Work" of our era: to transition from a period of human devastation of the Earth to a period of integral Earth-human relations. Our Jesuit commitment to justice demands what Pope Francis has called an "integral ecology" that "hears the cries of the poor and the cries of the earth."
Originally founded in 2021 as the Center for Climate, Society, and the Environment, the Gonzaga Institute for Climate, Water, and the Environment provides resources and opportunities to students, faculty, community members, and leaders in the inland northwest to meet the unprecedented challenges facing humanity and the wider natural environment in the 21st century.
---
About the Director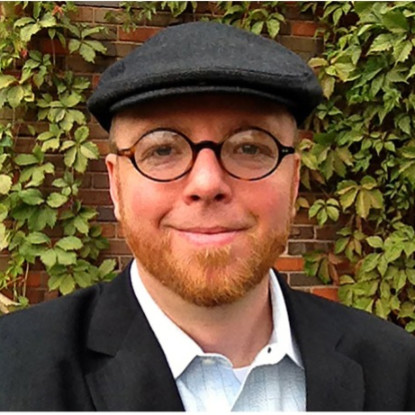 Dr. Brian G. Henning is the inaugural director and founder of the Gonzaga Institute for Climate, Water, and the Environment. Originally from Boise, Idaho, Dr. Henning joined Gonzaga's faculty in 2008 and is a Professor of Philosophy and Professor of Environmental Studies.
He earned a B.A. from Seattle University and an M.A., M.Phil., and Ph.D. from Fordham University.
An award-winning author, Dr. Henning has written or edited more than 14 books and 35 articles and chapters, including Riders in the Storm: Ethics in an Age of Climate Change (Anselm 2015), Climate Change Ethics and the Non-human World (Routledge 2020), and Value, Beaty and Nature (SUNY 2023). He has delivered more than 160 talks to general and academic audiences in North America, Europe, and Asia.
Professor Henning can be reached at henning@gonzaga.edu. For more on his work, visit https://connect.gonzaga.edu/henning.
A Strategic Plan Priority
The Climate Institute's formation is one of twelve institutional "actions" affirmed in Gonzaga's strategic plan, adopted in the summer of 2023. Noting the Jesuit commitment to justice includes caring for humanity's common home, Gonzaga's Board of Trustees made their own commitment by establishing this academic institute dedicated to understanding and responding to environmental crises to realize a just world. (See Action 10 in the Strategic Plan, pg. 32)
---