The Post-Baccalaureate DNP (PBDNP) Program prepares you for a career as a Nurse Practitioner. Our accredited program gives you the skills to stay competitive, take on the changing health care industry and provide the best patient care.
Our program is unique because you will earn an MSN and can sit for the NP boards for your NP licensure upon the conferral of your MSN.
You will then continue on and earn your DNP.
Outcomes
Serve as a leader and champion of change within complex health care systems
Demonstrate advanced knowledge and skills to optimize health in a selected area of nursing
Demonstrate humanistic, reflective practice, ethical reasoning and advocacy for a selected population
Synthesize theory and evidence to create, implement and evaluate strategies to improve practice.
Clinical practice
Lead change within the health care industry
Influence public health policy
Average salary: $104,000
Two Pathways
Financing
There are many ways to pay for your degree. From federal financial aid, to scholarships, to payment plans, Gonzaga can help you navigate the process and figure out the best way to finance your education.
Gonzaga is regionally accredited by the Northwest Commission on Colleges and Universities (NWCCU). The baccalaureate, MSN and DNP programs at Gonzaga University are accredited by the Commission on Collegiate Nursing Education.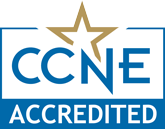 Commission on Collegiate Nursing Education:
655 K Street NW, Suite 750
Washington, DC 20001
(202) 887-6791