Breaking Down Stigmas: GUSR Pairs Students with Adults who Have Disabilities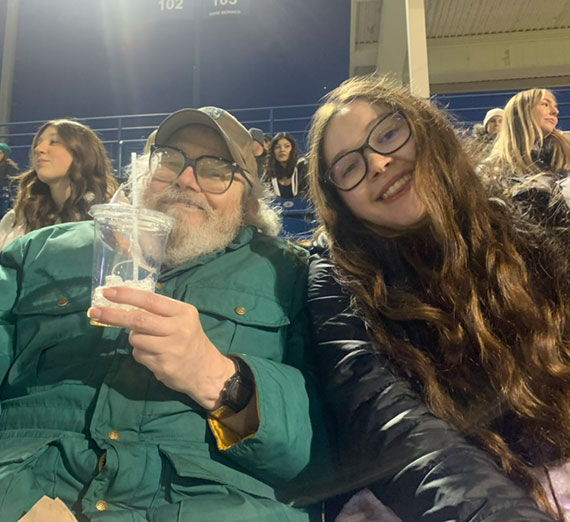 ---
For 21 years, Gonzaga University Specialized Recreation (GUSR) has paired students with adults who have disabilities to form friendships based on respect and mutual support. Its design breaks down stigmas faced by people with disabilities, celebrating all abilities and advocating for inclusion.
Students and their partners meet weekly for activities, including practice for a play they perform at the end of each semester. Led by students, GUSR teaches life skills through sports, theater, dances, retreats and crafts, and brings visibility to Disabilities Awareness Week.
Having worked with students with developmental disabilities in high school in Carson City, Nevada, Taylor Licon ('26) joined GUSR in her first year and will be a coordinator next year.
"I loved watching them grow from year to year," Licon recalls. "Once I found out Gonzaga had a similar program, I signed up immediately and have been in love with the atmosphere and the people since."
She and her GUSR partner, Bruce, spend time coloring, talking and dancing. "He is one of the sweetest people I know," she says. He loves to sing "Can't Help Falling in Love" by Elvis Presley – "and he is really good at it, too!" she notes.
Befriending Bruce and other GUSR participants, Licon says, "really opened my eyes to some struggles the disabled community goes through that I was not aware of before." Gonzaga students learn about the disabled-rights movement and the important improvements yet to be made.
"I left GUSR every Thursday feeling better than I did when I entered, and it is all because of the joyous environment you feel when you interact with everyone," Licon says. "It was the highlight of my week, and I cannot wait to be a part of GUSR for the next three years."
Join GUSR at Gonzaga: Foster friendships, celebrate abilities, and champion inclusion through sports, events, and more!
This story originally appeared in Gonzaga Magazine as part of a feature on community engagement titled "We Belong to Each Other." Check out more stories from this piece.
---