Class of 2021 'Cleared for Takeoff'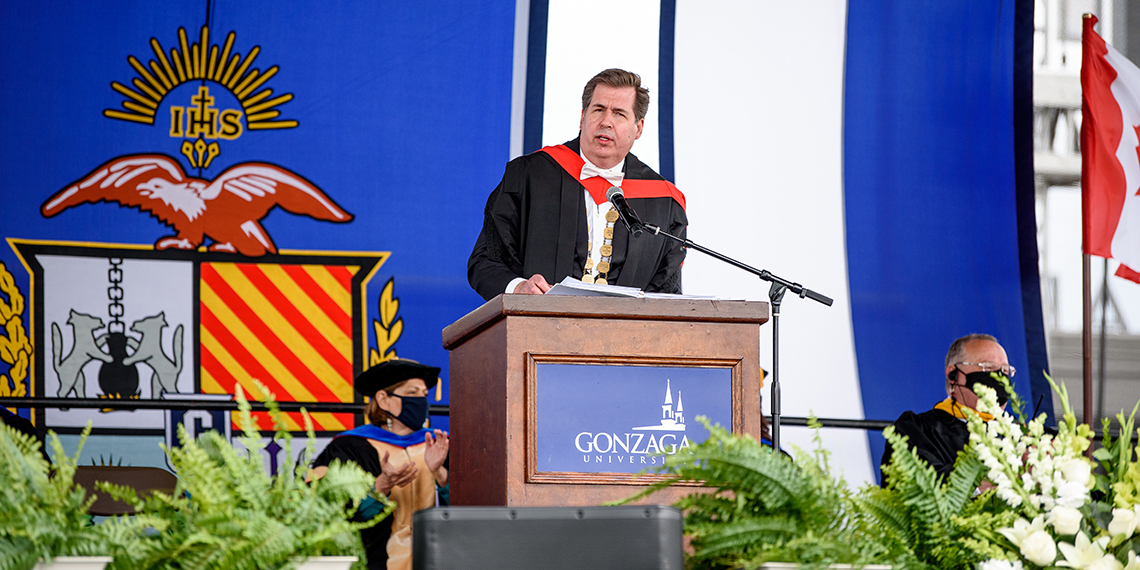 Gonzaga's 128th Commencement Exercises

SPOKANE, Wash. — Gonzaga University honored graduates of the Class of 2021 at five in-person ceremonies for its 128th commencement exercises May 8-9 at Mead School District's Union Stadium. The outdoor venue, necessitated by health capacity restrictions due to COVID-19, accommodated a limited number of family members and guests.
Gonzaga conferred a total of 2,253 undergraduate, graduate and law degrees (estimated), including: 1,334 bachelor's degrees, 694 master's degrees, 79 doctorates, and 146 law degrees. All participants — graduates, guests, and others — adhered to health and safety protocols required, including wearing of protective masks and physical distancing.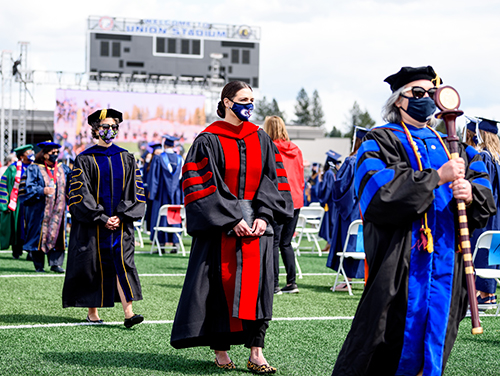 The law and graduate ceremonies were held on May 8, followed by three undergraduate ceremonies on Mother's Day, May 9. Montana Supreme Court Chief
Justice Mike McGrath
was honored at the Law School ceremony with the Gonzaga Law Medal.
Michele E. Storms
, executive director of the American Civil Liberties Union of Washington, delivered the law commencement address.
"I've often told law students, if it's in your heart, then it's really yours to do. Don't let other folks' notions of how you should be a lawyer drive the steps that you will take," Storms said. "Work toward the thing you came here to do, the thing you feel passionate about, even if the path isn't straight to it."
Storms urged law graduates to live by their values.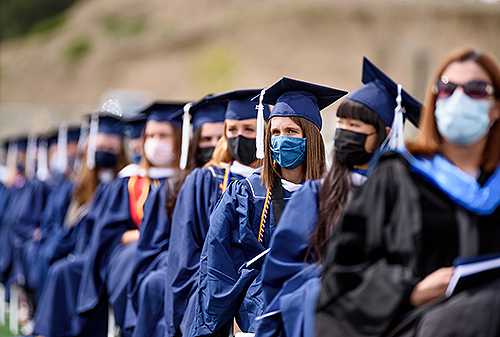 "Be the legacy you want to leave. Law is an amazing tool with which you can make the world a more just place," Storms said. "I wish you the best of all things and a career in law that transforms all of us, making this world truly fair and a gentle place."
Each ceremony included a student response:
President Thayne McCulloh, D.Phil., delivered the commencement address for the graduate and the undergraduate ceremonies. View his address to undergraduates.
"I invite you to fasten your seatbelts and put your tray tables in the upright and locked position. Graduations are certainly about all you've achieved; but we call it Commencement, because a new adventure is about to begin," said President McCulloh who spoke of his dream as a youngster to become an airline pilot.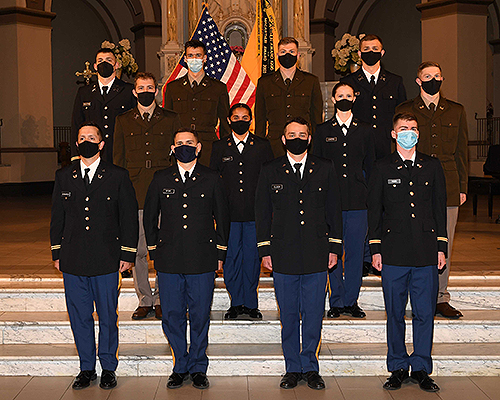 He told graduates they are stronger and more resilient from living through the enormous turbulence in their lives and in the world from the devastating COVID-19.
"But humans inevitably find ways of adapting in order to survive and even thrive; they improvise, they create, they find inner strength, they discover new ways of doing things. They learn things about coping, reconsidering, looking at problems, and the world, from different angles," he said. "And in the process, they become wisdom people."
Asking the graduates to reflect on what they have learned at Gonzaga, he shared some of the key things the graduates have taught him and others at the University:
That living in community matters to you.
That family matters to you.
That human dignity matters to you.
That you are courageous.
President McCulloh also offered the graduates five pieces of advice to put in their "carry-on luggage":
Nurture the people important to you.
Find a vocation that makes you happy.
You now have a new superpower and it is called awareness.
When the going gets tough, keep moving. Don't let uncertainty become inertia – there is so much to be done, and people are counting on you!
Never forget that you are a miracle, a beloved creation of God.
In closing, he noted:
"So, my fellow alumni — today, we are granting you much more than a degree. We are granting you a license — a license to take all that you have learned, all the awareness you have gained, and use it to make this world a braver, kinder, more loving place. Take it all and know deeply in your heart: you are ready, and we are so proud of you. Thank you for allowing us to be with you on this part of your remarkable lives, your remarkable journey. We cannot wait to see the places you'll go.
"Class of 2021, you are cleared for takeoff. God bless you, and – congratulations!"
For more information about the ceremonies, including links to livestreams of each one, visit: www.gonzaga.edu/commencement.
To purchase prints or digital downloads of commencement photos, visit visit Gonzaga's Photo Store online.
View additional graduation coverage, photos, video and features at Commencement, including:
Academics
College of Arts & Sciences
Academic Vice President
News Center