Gonzaga's First Class of School Psychologists
Serving the Frontlines of K-12 Schools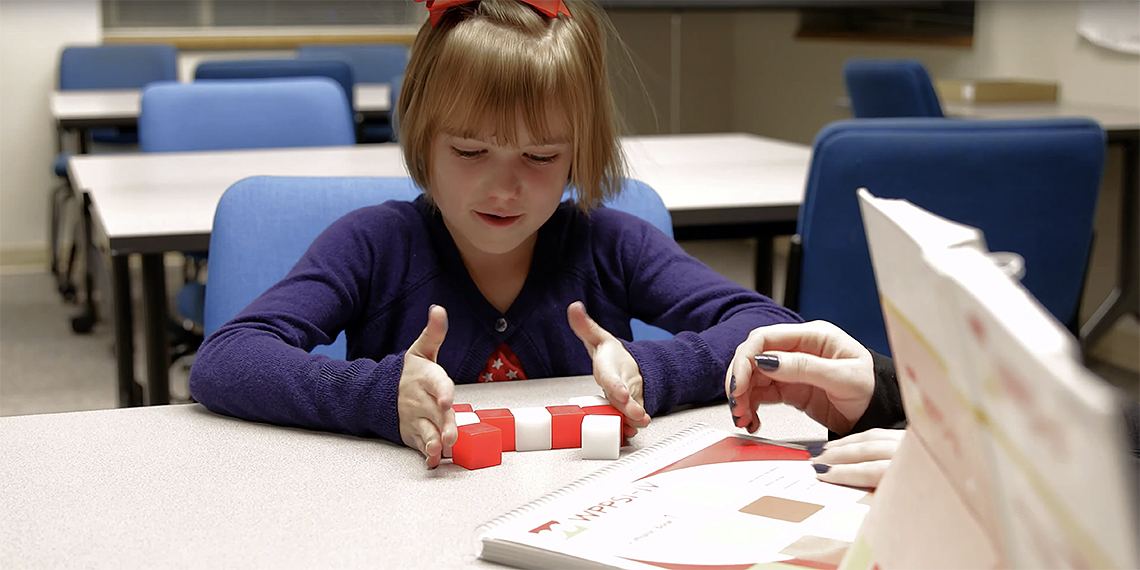 SPOKANE, Wash. — Gonzaga University's first class of degreed school psychologists graduates May 8, eager to join the frontlines of K-12 schools when the demand for their expertise and dedication has never been greater as our nation slowly begins to heal from the devastating COVID-19 pandemic.
With the graduate degree of Education Specialist in School Psychology (Ed.S.), the eight professionals will apply principles of psychology and education to support schools' academic and social-emotional programs, lead teams in identifying students' learning and behavioral challenges, and develop evidence-based intervention plans.
Gonzaga's first graduates of the program have invested three years in earning the degree — two years of academic work followed by a yearlong, 1,200-hour internship in the field. They graduate prepared for national certification in a profession in sharp demand in Washington and nationwide.
"School psychologists work to address community needs, and in particular the mental health needs of K-12 students," says Joseph Engler, associate professor and program director.
As society has grown more complex there's greater awareness of how the social, emotional, and behavioral well-being of young people impacts their academic success, he explains. With students facing increasing anxieties ranging from cyberbullying to poverty to trauma and other pressures, schools are increasingly focusing on students' well-being to ensure they succeed in school.
Meeting the myriad and complicated needs of modern students is the central role of school psychologists.
"Right now," Engler said, "and in years to come, there'll be an increasingly important role for school psychologists, in post-pandemic operations, to help students and schools adjust again."
School psychologists are called to support students in a variety of ways, Engler explains. Some work directly with students in individual counseling settings, or they may focus on running counseling groups — or both. School psychologists routinely conduct assessments for special education programs and can be called upon to develop a wide range of intervention services.
School psychologists also work holistically within in the system to help teachers, parents and administrators address system-wide problems, and facilitate training.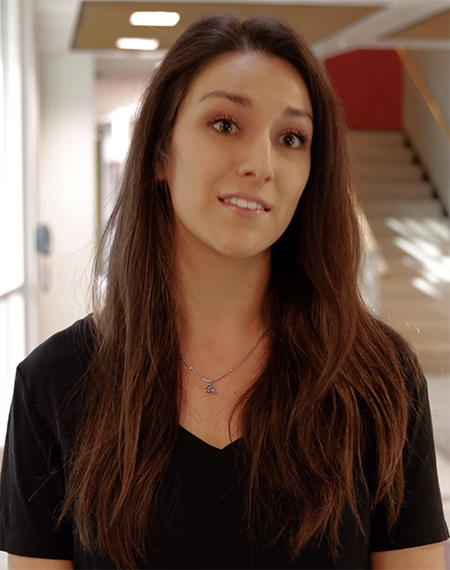 For new program graduate Jenna Finnerty, who went back-and-forth on a career decision for a few years, the degree "was a good fit, so I can pursue interests in both mental health and education," she said.
"There's lots of self-reflection in a degree program focused on mental health and brain development," she adds. "We can't advise others without lots of self-reflection too. We have to walk the talk, and I learned a lot about myself over the course of this program."
"There are all sorts of different competency areas and a variety of paths in this work," Finnerty said. "The one-on-one aspect is powerful — it reminds me of why I'm there. I want to make a broader impact as well."
As an intern in the Medical Lake School District, Finnerty had the privilege of serving on a districtwide inclusion committee, which has been particularly rewarding, she says. The group looked at how students with disabilities are served in each school, assessed the percentage of students receiving in-classroom support, and scoured research to find solutions that will support desired outcomes. The group's members, who were also trained on positive behavior support, in turn trained others in the district.
"One of the coolest things about Gonzaga's program is how distinctively the GU mission aligns with the mission of this profession," Finnerty says. "GU is all about the whole person, service, and servant leadership. Lots of programs can train you for credentials or to do the same job. What differentiates and distinguishes this program, I believe, is that our professors have the heart for the profession, and they embody that every day."
Emily Smith, another member of the cohort, echoes praise for the distinctive and engaging approach she and her classmates received. Smith, who also earned an undergraduate degree - majoring in sociology and psychology from GU - said the values of the program align with her own.
"Doctors Engler, (Mark) Derby and (Vincent) Alfonso are an extraordinary group of educators. They have a wealth of knowledge, experience, and perspectives, and they share openly. They put in a lot of work into making each of us successful. What you get from them is more than an education," Smith says.
Smith says her own diagnosis of ADHD in the fourth grade made her feel there was something wrong her. "I want to work with families and change the perception of what a disability is. It's a label, of course – everyone learns differently, and people adapt differently. I want to work in a system that changes the negative lens around a disability," she notes, adding what she believes is the true value of her work.
"It's not just a job, not just showing up, or a way to earn a living. You can see the difference you make —and in many cases quickly."
"We are so proud to see this group of graduates complete their degree programs successfully and look forward their meaningful service to students, families, and communities," said Yolanda Gallardo, Ph.D., dean of GU's School of Education.
"This first class helped pave the way for the next ones," said Engler. "We are extremely grateful to them. We worked collectively for a successful program to open up doors for more. This class was thoroughly invested and engaged to helping build strong community partnerships, and to embody the goals of the program. Each one is so committed to our kids."
"I couldn't imagine a better first class of school psychologists!"
Academics
Alumni
Careers & Outcomes
School of Education
Academic Vice President
News Center