Sustainability Efforts in News & Stories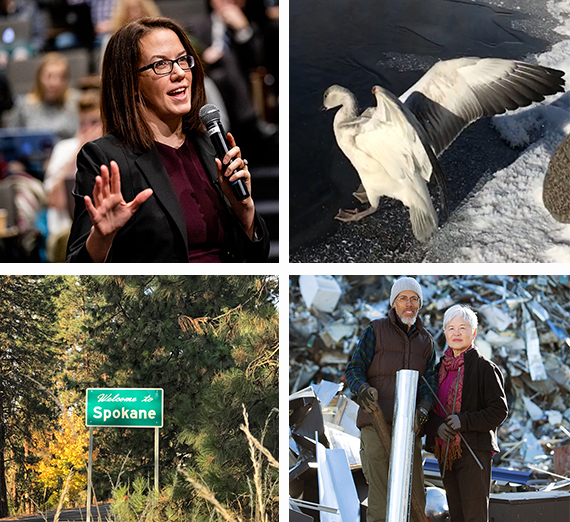 ---
Following are recent headlines made by Gonzaga faculty, students and guest experts, contributing to greater understanding of Care for Our Common Home.
Christine Uri, Aram Lecture in Business Ethics: "Sustainability today is not just about being a good person, it is also an imperative for business success and business ethics."
Gonzaga once again has been named among the nation's most environmentally responsible colleges.
Action Jackson, benefactor:"Our goal is to reduce scrap metal waste and provide opportunities for youth in the Northwest."
Ryan Herzog, economics professor: "[Planting more pines] was a no-brainer for the city. We can return the area to its natural beauty without a lot of extraneous cost."
James McCarthy ('66) is a Harvard professor honored for his contributions to fighting climate change.
Alexis Bonogofsky ('02) works with Montana ranchers and conservationists to advocate for sustainable agriculture and citizen participation.
Luke Wild ('17) sees the devastation at the Berkeley Pit in Montana.
For More
Academics
Alumni
Sustainability
Office of Sustainability
Biology
Environmental Studies
Gonzaga Magazine