GU Named to Princeton Review's Top Green Schools List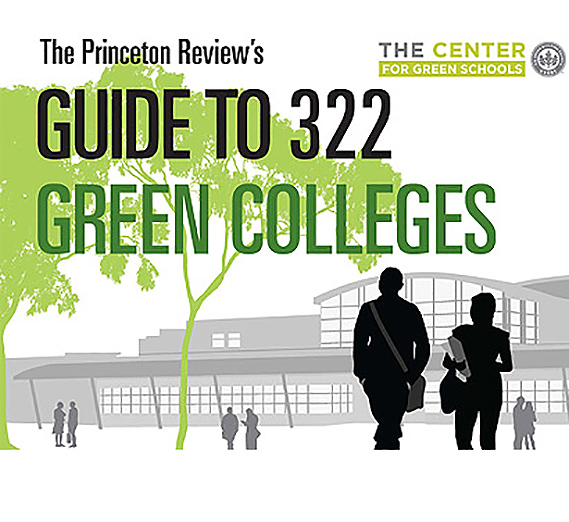 ---
Gonzaga News Service
SPOKANE, Wash. — It's Earth Day today (April 22) and Gonzaga University is honored to be ranked among the 322 most environmentally responsible colleges in the United States and Canada, according to The Princeton Review's Guide to 322 Green Colleges. Also, the U.S. Environmental Protection Agency ranks Gonzaga among the highest green-power colleges and universities in the Pacific Northwest.
The Princeton Review chose the schools based on a 50-question survey it conducted in 2012 of administrators at hundreds of four-year colleges and universities. The school profiles include a "Green Facts" sidebar reports on a wide range of topics related to the green rating. The company says 62 percent of the 9,955 college applicants surveyed indicated a school's commitment to the environment would influence their decision to apply to or attend the school.
The EPA recently announced the Green Power Partnership Top 50 Green-Powered organizations using electricity from clean, renewable sources such as solar and wind energy. Gonzaga is among nine Pacific Northwest schools in the College & University Green Power Challenge that are among the nation's highest in green power use. Gonzaga is ranked No. 2 in the West Coast Conference for green power use with 18 percent of its energy coming from green power sources. Green power includes electricity produced from solar, wind, geothermal, biogas, eligible biomass, and low-impact small hydroelectric sources. Green power represents the renewable energy resources and technologies that provide the highest environmental benefit.
Earlier this year, Gonzaga President Thayne McCulloh approved the University's first comprehensive Climate Action Plan, which aims for Gonzaga to achieve climate neutrality — zero emissions — by 2050. Brian G. Henning, associate professor of philosophy and co-chair of Gonzaga's Advisory Council on Stewardship and Sustainability, said work on the CAP began shortly after President McCulloh signed the Presidents' Climate Commitment in fall 2010.