Letters to the Editor (Fall 2019 Magazine)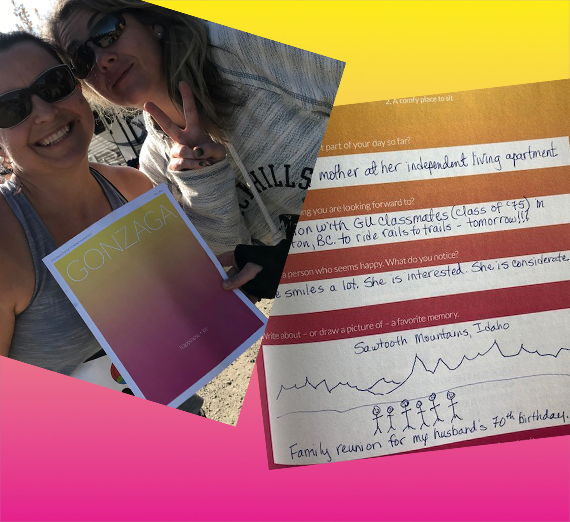 ---
AN EXERCISE IN GRATITUDE
I was so overcome with excitement upon receiving my copy of the magazine, I read it straight away. Jeff Dodd's and Father Kuder's pieces were so touching and meaningful. I absolutely loved seeing the new performing arts center and can't wait to experience it in real life. The gratitude exercise was genius – thanks for lowering my blood pressure and giving me an excuse to count my blessings! One thing I did want to mention: The recommended reading list was unfortunately all male writers, which frankly is just boring. Diversity makes things more vastly joyful.
Sidnee Grubb ('18), Portland
The Myrtle Woldson Theater looks fabulous! A must-see sometime. I loved the simplicity of the cover filled with color, simply stating "happiness + joy" and I appreciated the gratitude exercise.
Cathy Colver ('64), Yakima
Thanks for the great job you do on the magazine. I wish it were published more often.
Greg Hicks ('80), Spokane
Thank you for publishing the most recent GU magazine on Joy. It's my word of the year and one I've struggled with for a few years. I think the world needs more people who are filled with joy and help others experience it themselves. Keep up the great work as it is so encouraging!
Nicole King ('13), Silverdale, Wash.
I was inspired to fill out the gratitude exercise. My wife and I had the privilege of serving as campus ministers at Gonzaga in Florence (2010-11) and our twin daughters are now sophomores at GU! There is indeed a lot to be grateful for. Thank you for this inspired theme.
Joe Orlando, Seattle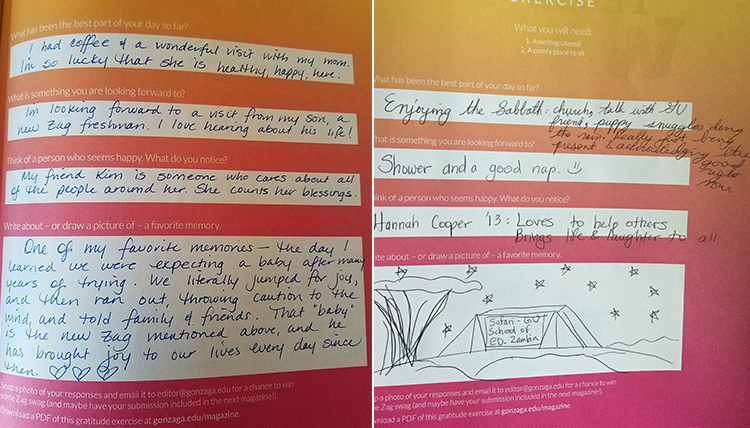 STAYING CONNECTED
Living in Alaska, I look forward to your magazine to help me feel like I'm back in Spokane. I also wanted to send this picture, because, as you may have heard, a group of us from the Gonzaga ROTC Bulldog Battalion Ranger Challenge Green Team (back in the '90s), got together to run the Klondike Relay* recently, and no joke, the magazine arrived right before our gal Jeanne (left ) ran her leg of the race! It was awesome – exactly the encouragement she needed!
Angela (Diezsi) Randall ('93), Eagle River, Alaska
>>See the Green Team reunion story here.
GOLDEN GIRLS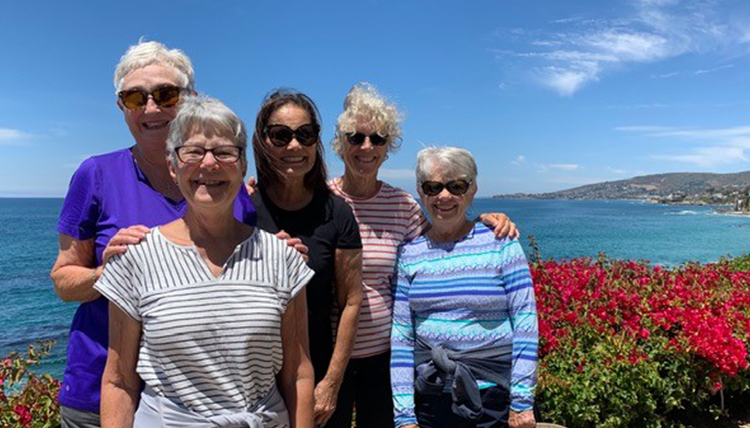 I just finished reading the wonderful Gonzaga Magazine with articles on joy and it inspired me to send this photo of my "Gonzaga Girls Roommates Reunion" last July. We are all class of '67 and the six of us were all roommates (in different groupings) during and after our years at GU. This was our third reunion since 2013. We all marveled at how we just took right off sharing, laughing and crying together like there was no time in between. Believe me, our JOY of being together again is a gift from God and GU.
Sheila McCanta ('67), Weed, Calif.