Learn to create actionable plans for addressing climate change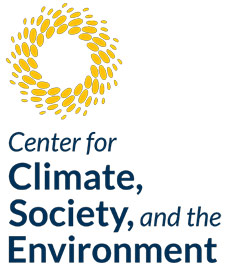 Background
The last third of the twentieth century we have witnessed a shift in Earth-human relations. The human species now threatens Earth's capacity to sustain life as we know it. Communities across the country and around the world are increasingly interested in creating concrete plans to mitigate their contributions to the climate crisis and to adapt to current and projected effects, such as extreme heat, wildfire, and flooding. Groups of all sizes have an important role to play in climate change mitigation planning, yet there's a lack of education on the topic. To meet this need, the Gonzaga Center for Climate, Society and the Environment and the Center for Lifelong Learning have collaborated to offer the Certificate in Climate Action Planning.
About the Certificate in Climate Action Planning
This certificate is a non-degree program designed for professionals who wish to develop knowledge, skills and best practices related to climate action planning. A climate action plan is a road map that guides a local community (municipality, business, or faith group) to achieving its emission-reduction goals, while making it more resilient to climate change.
Topics covered
Community engagement, collaboration, and communication strategies
Climate impact and vulnerability assessment
Greenhouse gas (GHG) emissions accounting
Strategies for mitigating GHG emissions and creating resilient communities
Climate and social justice
Implementation, monitoring, and reporting
Learning outcomes
Engage with stakeholders in politically diverse climates.
Understand the principles of greenhouse gas accounting.
Use climate modeling tools to conduct a climate impact assessment.
Conduct a climate vulnerability assessment with attention to equity and social and environmental justice.
Take steps to creating a climate action plan.
Who should participate
Municipal employees and consultants that support municipalities.
University, business, non-profit and parish employees looking to develop climate action plans
The value to you and your community
The Gonzaga University Center for Climate, Society and the Environment brings its rich, nationally-recognized expertise in climate leadership to this program.

This is not simply a check-the-box course, but a rich, skill-based program that challenges participants to consider new perspectives and approaches.

Incorporation of real-world case studies, concrete application to your community's circumstances, and individual assessments allow you to immediately apply your skills and gain greater depth of understanding.
Real-time virtual classes with instructors and peers provide you with transformational learning opportunities, as well as the flexibility and convenience of online classes.
Instructors
Details
Cost: $3,500

Payment plans available.

10% discount for 4 or more registrations from the same organization.

Duration: 4.5 months/ 18 weeks
Dates: Wednesday, August 30, 2023 - Wednesday, January 17, 2024

Includes 3 weeks off during the holiday season.

Format: Zoom classes held each Wednesday for 1.5 hours, 4:00 - 5:30 PM PDT (7:00 - 8:30 PM EST)
Time commitment: Approx. 2-3 hours per week of reading and work outside of class sessions.
Credits: You will receive 7 (seven) Continuing Education Credits representing 70 hours of class time and independent learning. CE Credits will appear on a Gonzaga University transcript.
Grading: Pass/Fail basis
Textbook: You will be expected to acquire the book Climate Action Planning: A Guide to Creating Low-Carbon, Resilient Communities
Prerequisites and expectations:

No prior knowledge or experience is required.

To enroll, you must have a Bachelor degree or at least five (5) years of any kind of work experience (which can include jobs held during high school).

You will need to have access to reliable internet and a functioning computer with a webcam and microphone.

You will be expected to attend all or nearly all weekly class sessions and to actively participate with your video on. (Note: In some cases of unforeseen circumstances, your instructor will endeavor to work with you to determine make-up work.)
Live info session:
The certificate instructors led a live 20-minute webinar about the course on July 19th. You can view the recording here: https://gonzaga.zoom.us/rec/share/cK9ZedA5CUvYr2gNVLkmVV1htX2uUj3rfNnqPDjV7Xn1CstjbrKHKgxbueWwms-k.GNgEelEi5P4W_mgU
Ready to enroll in the Fall 2023 course? Click "Reserve a Spot" below.
Learn more about the Gonzaga Climate Center.