Learn how to create actionable plans for addressing climate change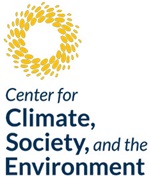 Groups of all sizes have an important role to play in climate change mitigation planning, yet there's a lack of education on the topic. To meet this need, the Gonzaga Center for Climate, Society and the Environment and the Center for Lifelong Learning will jointly launch a Certificate in Climate Action Planning in Fall of 2023.
This certificate is a non-degree program designed for professionals who wish to develop knowledge, skills and best practices related to climate action planning. A climate action plan is a road map that guides a municipality, business, church or community to achieving its climate emission-reduction goals, while making it more resilient to climate change.
In this course, you will learn how to:
Engage with stakeholders in politically diverse climates.
Conduct a greenhouse gas inventory.
Use climate modeling tools to conduct a climate impact assessment.
Conduct a climate vulnerability assessment with attention to equity and social and environmental justice.
Create a climate action plan.
More details will be available in April of 2023.
To learn more about this program or reserve a spot for the Fall 2023 cohort, fill out the request form.