A Gonzaga Nursing education is grounded in leadership, professionalism, effective communication, and safe, competent, ethical care.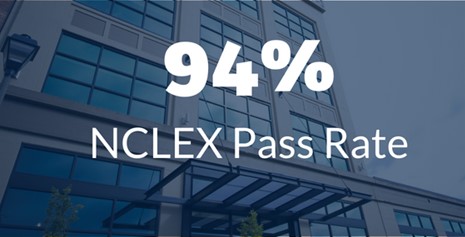 In 2022, 94% of Gonzaga's BSN graduates have passed the NCLEX examination, as first-time test takers, compared to a national pass-rate of 80%. (National Council of State Boards of Nursing (NCSBN))
Why Gonzaga?
While you're crunching numbers and schedules, trying to choose a nursing program that will fit your life and goals, we'd love to share some of our best features with you:
Learning by Doing. We have 35 Clinical Partners in the Spokane area, and students gain 850 total clinical hours. The rotation of clinical placements includes pediatric, geriatric, surgical, psychiatric, maternal-child, and community health.
Preparation. Of our 2019 baccalaureate graduates, 96% were employed within six months of graduation.
The Jesuit Ethos.You'll experience the subtle, yet intentional infusion of the Jesuit mission of men and women for others. This humanistic approach creates a community that encourages an exchange of knowledge with and among the faculty, the students, and the communities in which you live and work to impact change.
Accreditation. Gonzaga is regionally accredited by the Northwest Commission on Colleges and Universities (NWCCU).The baccalaureate, master and doctor of nursing practice degree programs at Gonzaga University are accredited by the Commission on Collegiate Nursing Education.
Program Outcomes
Graduates of the Gonzaga undergraduate nursing program are able to assume a generalist nursing role, with their practice grounded in the principles and processes of:
effective communication;
leadership;
professionalism; and
safe, competent, and ethical care.