Shannon Crowell: Welcome Change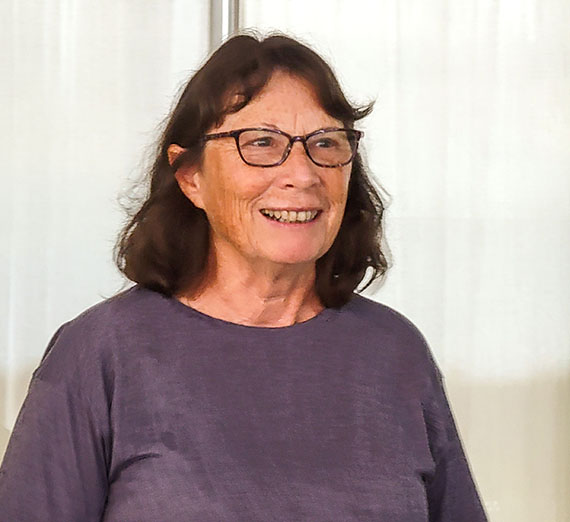 ---
Life is a dynamic thing, so give yourself the freedom to be flexible. That was the main message from retired engineer Shannon Crowell to the students of the SEAS Summer Immersion Program (SSIP) on July 13.
"We all know technology's always changing, but you're changing too," Crowell told the 14 high school women participating in the inaugural program. "It's natural - as you go through life, your interests will change, maybe family issues will change."
Crowell, who was one of the few women to earn a BS in Mechanical Engineering from Gonzaga University during the late 1970s, told the students about her career path. Her first job was near her native Kennewick, at the Pacific Northwest National Laboratory in Richland. As PNNL's project focus shifted away from projects she enjoyed -- machine design projects in manufacturing and research applications -- and found other applications in food processing systems. As the nation shifted into a focus on anti-terrorism after September 11, 2001, she shifted to radiation detection.
Each engineering job requires specialized knowledge that isn't available in school, Crowell said.
"The Gonzaga education I got was a foundation. You need that good starting point. I had to learn after that, especially as time changed. You have to keep learning.
"My career took some twists and turns, but that's okay. You start wherever you start and you go wherever you go," she said.
Another benefit from her Gonzaga education, she told the students, was the Jesuit emphasis on philosophy.
"You know, the engineering curriculum is really heavy on math and science and engineering courses. The philosophy courses are a wonderful complement to that. Engineering is focused on rational thinking, strong decision making, but also has a human side. What's right and not wrong? What is it to be a human being? Those philosophy classes filled an important role, to make it a whole education," she said.
Learn more about the SEAS Summer Immersion Program