SEAS prepares to give high schoolers a 'SSIP' of career ideas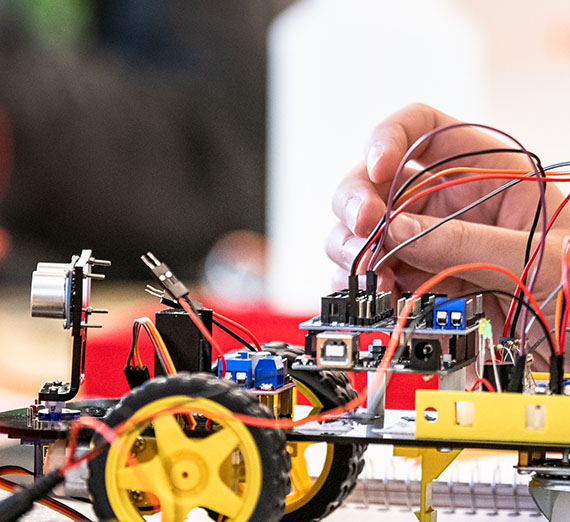 ---
The School of Engineering and Applied Science is providing the SEAS Summer Immersion Program (SSIP) for the first time, bringing 15 high school junior and senior women to campus for a five-day residential camp. All come from Washington state, and many are from small towns such as Cashmere, Clarkston and Granger.
A team of Gonzaga engineering students will serve as mentors through a set of projects that represents each of the SEAS degree programs. Each activity involves inquiry, research, developing a solution, and creating a prototype. These hands-on projects take place in Gonzaga's new John and Joan Bollier Family Center for Integrated Science and Engineering under the direction of GU faculty from each of the SEAS engineering and computer science programs.
Kirk Reinkens, who coordinates the First-Year Engineering Seminar, directs this summer experience. Dean Karlene Hoo created the program to expose high school-age women to career options in engineering and computer science.
"Ultimately, we want to ask our student campers, 'Did this program help you to consider going to college? If you are considering college, would you consider studying in a STEM field? If yes, would you consider Gonzaga's School of Engineering & Applied Science?'" Hoo says.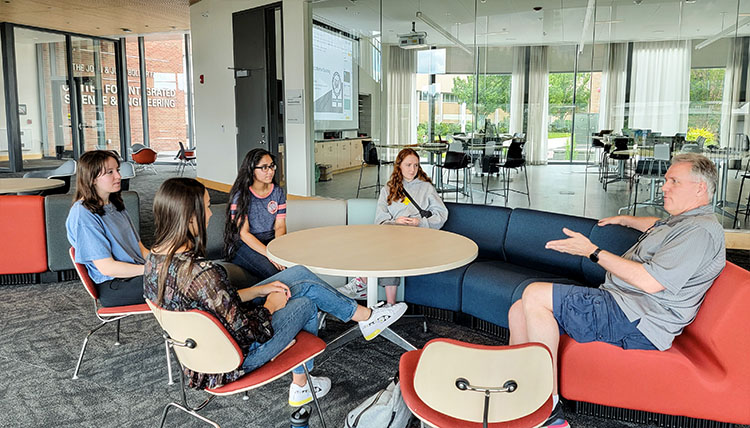 Along the way, the SSIP students will engage with successful women engineers and computer scientists in the Spokane area, and take three field trips to Spokane-area engineering workplaces.
This program is fully funded by private benefactors with the hope of inspiring more women to enter these fields of study, heavily occupied by men.
"Imagine the first activity of the day is touring a local engineering business. Then one of our engineering faculty takes them through a hands-on project," Hoo describes. "We break campers into teams because the world needs teams of different thinkers to solve its complex problems. Then our students hear from successful female engineers and computer scientists and learn about their career journeys."
"We will encourage students to trust each other, make mistakes and recover quickly," Hoo says.
The final day allows the students to compare their design on a systems and energy challenge and celebrate their achievement with their families. There are no tests or textbooks.
Learn more about the SEAS Summer Immersion Program