Professor, Author Claudia Rankine Delivers Race & Racism Lecture Feb. 10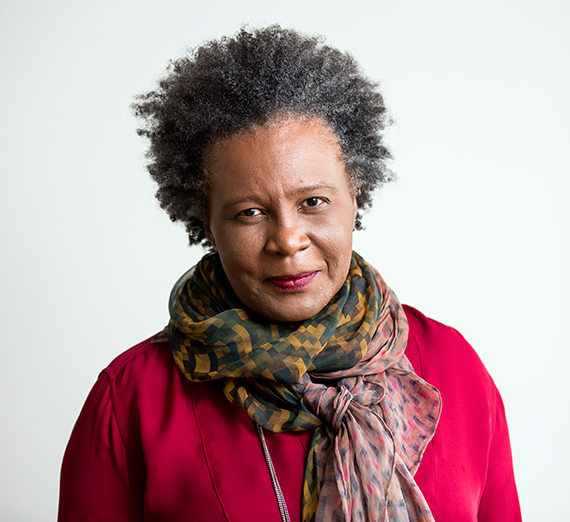 ---
Gonzaga's 4th Annual Race & Racism Lecture
SPOKANE, Wash. — Renowned poet, playwright and author of "Citizen: An American Lyric," a poetic meditation on race, and the Frederick Iseman Professor of Poetry at Yale University, Claudia Rankine will discuss mounting racial aggressions and their impact on contemporary society in a public online lecture, at 6 p.m., Wednesday, Feb. 10. Registration for the event is available at https://bit.ly/2LUofBD.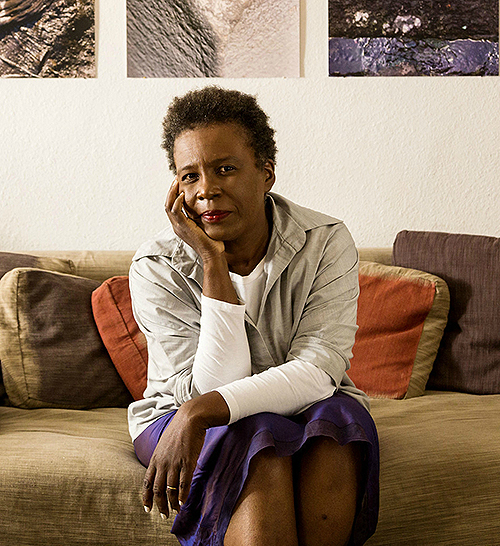 The book won the 2014 Los Angeles Times Book Award and the 2015 National Book Critics Circle Award, among others. Faculty have used it in several Gonzaga University classrooms. In addition to books, Rankine wrote and collaborated with choreographer Will Rawls on "What Remains," a national dance performance.
In 2017, using funds from her MacArthur Grant — a fellowship recognizing individuals for their originality and dedication in their creative pursuits — she founded and curates The Racial Imaginary Institute, a think tank for artists and writers who study whiteness and race as a construct. Among her many awards, she also received the John Simon Guggenheim Fellowship for poetry in 2017.
The presentation is the 4th annual Race & Racism Lecture presented by Gonzaga University. Previous speakers include American political activist, author and academic Angela Davis, critical race theorist and civil rights advocate Kimberlé Crenshaw, and co-founder of the Black Lives Matter movement Patrisse Cullors.
Gonzaga purchased 750 copies of "Citizen" and distributed 450 of them to teachers and students in Spokane high schools while 300 were kept for on-campus distribution to students and faculty. Leading up to Rankine's visit, Gonzaga professors and several of their GU students will partner with high school teachers and their students in conversation about race and racism.
"The high school teachers will direct the conversations to ensure the subject matter addresses their own curriculum," says event organizer Professor Brian Cooney, director of Gonzaga's Center for Public Humanities. "Each class or club is very different. One class is Advanced Placement Literature, another is African American Literature. The Rogers High School Black Student Union and North Central Creative Writing clubs will welcome our faculty, with each section likely examining the book from a different perspective."
A conversation about "Citizen" is particularly timely given the evolution of the Black Lives Matter movement.
"Fundamentally, the question centers around racial imagery, our assumptions, and to what degree all Americans are able to imagine themselves as truly equal," Cooney says. "The book outlines a number of microaggressions that are so familiar, yet so jarring, that it reveals how deeply racial inequality has become ingrained in our social fabric."
Gonzaga sponsors for this event include its Center for Public Humanities, Center for Civil and Human Rights at Gonzaga Law, Gonzaga's Visiting Writers Series, the Office of Diversity, Equity and Inclusion, the Powers Chair of Humanities, Unity Multicultural Education Center (UMEC), Black Student Union and the Office of the President.
This event is part of the University's celebration of Black History Month, which includes the annual William L. Davis, S.J. Lecture, which this year features Ariela Gross, J.D., Ph.D., professor of law and history at the University of Southern California, on Feb. 17 at noon. Gross will discuss her book, "Becoming Free, Becoming Black," which tells the story of enslaved and free people of color who used law to claim freedom and citizenship for themselves and loved ones. This event, which is free and open to the public, is sponsored by GU's history department and the Center for Human and Civil Rights. Registration for the event is required; to register visit: http://bit.ly/zaglawbecomingfree.
MEDIA: For more information, please contact Director of Community and Public Relations Mary Joan Hahn, (509) 313-6095, or hahn@honzaga.edu.