Dancing at a Distance
Rehearsals for Spring Dance Concert 2020
Play Video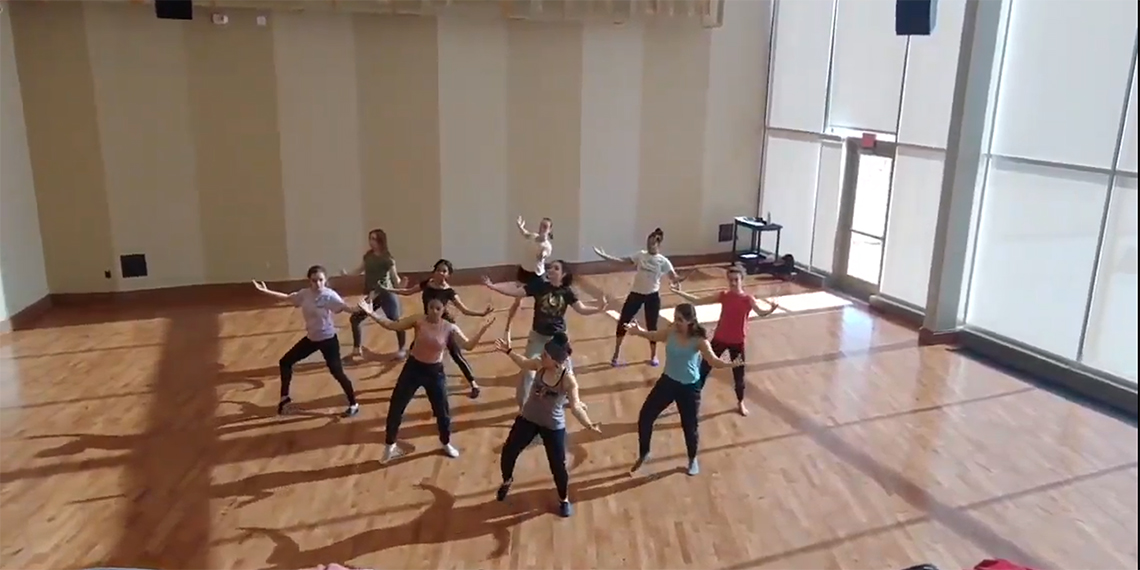 Pedagogy in the Pandemic: Dance Uniquely Challenging
SPOKANE, Wash. — As Gonzaga University undergraduate faculty and students approach final exams in the homestretch of the coronavirus pandemic-induced switch to remote learning, some disciplines clearly present more challenges than others. One such discipline is dance, a universal human impulse dating to the earliest civilizations.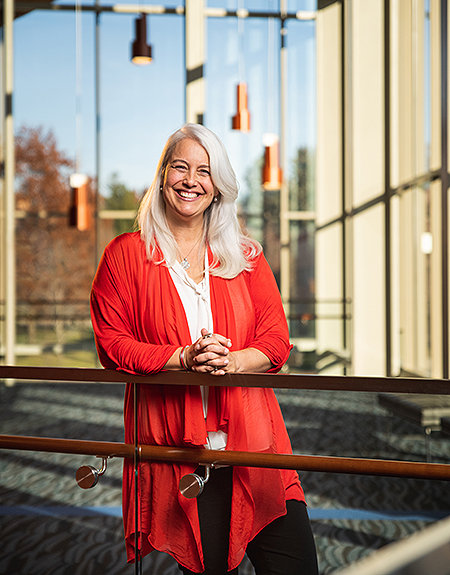 An ancient expression of human truth and a powerful way to release emotions, dance — at its best a communal activity to be presented and shared — must bow to the realities of quarantine and social distancing, elements contrary to its nature. This irony is especially poignant for dance faculty and students for whom dance is an essential part of our shared humanity.
For Suzanne Ostersmith, assistant professor and director of dance at Gonzaga, April 17-19 was to have been the opening for the Spring Dance Concert, which she has directed for the past 18 consecutive years.
"This is a challenging time. We are finding the field of dance to be particularly challenged with this new reality," said Ostersmith, who speaks of how well faculty are responding to meet the needs of students, given the transition to remote learning for some 5,000 undergraduates following spring break.
"I am proud of the resilience of the Gonzaga dance faculty to come up with methods of teaching and creative assignments to finish out this semester," she said. "When we get sad about the loss, we continue to remind ourselves of the nine weeks we got to enjoy dancing in community and building relationships that are being sustained at this challenging time. We plan to work together throughout the summer to find even more solutions as we all face an uncertain future."
While Gonzaga's performance-based classes will not have the opportunity this spring to display students' talents and demonstrate what they have learned, faculty are focusing on teaching the form with multiple online sources. In addition, the pandemic pause has allowed faculty to pivot toward additional in-depth historical elements that they might not normally have time to include.
"We have an excellent dance history course every fall, but for example in musical theatre dance, being taught now, students are required to watch more musicals and critically respond to and discuss how each is a reflection of the times in which it was produced," Ostersmith said.
While challenging, the transition to teaching dance at a distance has included light moments as faculty become more adept using Zoom, a video conferencing program used with other tools to deliver distance learning.
"The dance professors have found it humorously challenging to figure out how to teach online," Ostersmith said. "Students are used to following instructors' backs as they demonstrate in the mirror and watch students assess their learning. With Zoom, it is more normal to face the students; but then, students ask the teachers to turn away. But if the teachers turn away, they can't see the students to assess learning. It's challenging to knowing which is the 'right' or 'left.'"
Supplementing the instruction from the dance faculty, Ostersmith also is connecting students with many online technique classes from professionals including the New York City Ballet and dance form experts like Lady Gaga, Martha Graham, and Jose Limone.
"We hosted the Mark Morris Dance Company for the opening concert for the American College Dance Association last month, and now students are getting to take classes from them," she said.
While the challenges of teaching dance in the pandemic have been considerable, Ostersmith said she and the other dance faculty can't wait for the students to take the stage again and demonstrate why dance is so essential to our well-being and shared human experience.
"We look forward to the rich artistic work our students will have to share in the future based on their experience of this 'Great Pause,'" she added.
Academics
Arts & Culture
College of Arts & Sciences
Dance
News Center