Gonzaga Springs into Dance March 11-14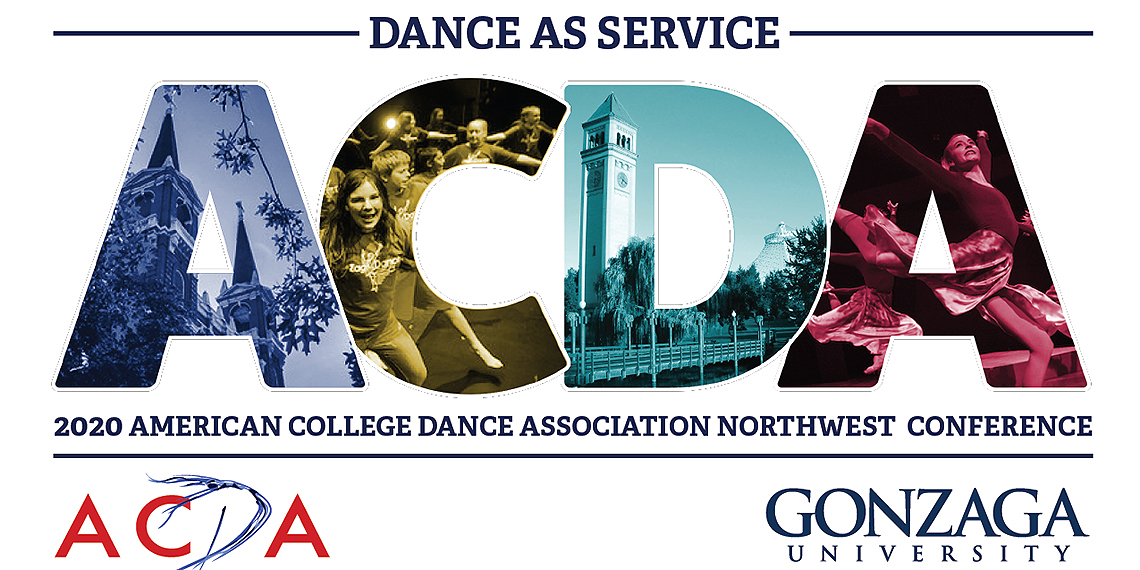 Features Renowned NYC Mark Morris
Dance Group Performance March 11
SPOKANE, Wash. — More than 500 students and faculty from 31 universities in our region will grace the Gonzaga University campus March 11-14 at the American College Dance Association Northwest Conference. For the public, the conference features a performance by the world-renowned Mark Morris Dance Group (MMDG) of New York City.
This marks Gonzaga's first hosting of the celebration of creative and scholarly expression through dance. Founding company of the Dance for Parkinson's Pedagogy, MMDG will offer a national teacher training as part of the conference, in addition to opening the conference with a public performance on March 11.
The gathering represents fulfillment of a decades-long dream for
Suzanne Ostersmith
, associate professor of theatre and dance, who established Gonzaga's academic Dance Program in 2000. The theme for the conference is "Dance as Service," which reflects Gonzaga's academic focus on dance to engage and improve the community, Ostersmith said.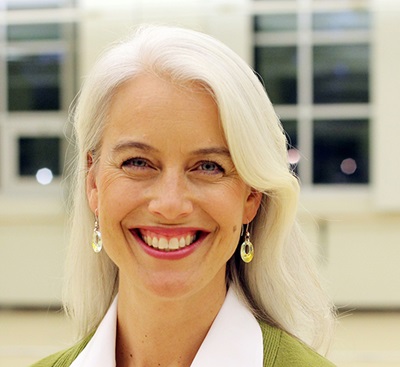 Ostersmith and her students host Dance for Parkinson's, which aims to increase coordination, balance, flexibility and strength through music and movement in a broad range of dance styles, weekly under the sponsorship of the Northwest Parkinson's Foundation in Spokane. ZagDance, a free after-school enrichment program for local elementary school students, and Boundless, a dance club with classes and performance opportunities for GU students, also reflect the Gonzaga's commitment to using dance to engage and help the community.
"We have traveled to participate in these conferences for several years, but it's an entirely new experience to host it," said Ostersmith, a high-octane, students-first instructor with a penchant for inspiring others. "Not until the Coughlin Theater in the Woldson Performing Arts Center was in place, along with the resources of the John J. Hemmingson Center for dining and support services, was it possible to bring this event to Spokane."
The conference explores a variety of dance styles and techniques, offers strategies for teaching and learning, introduces effective and unique courses and topics, creates on-the-spot choreography, and includes performances at judged concerts to polish routines.
Public Invited to Performances
A limited number of tickets are available for key performances, including the opening night performance by the Mark Morris Dance Group at 7:30 p.m., Wednesday, March 11.

A Patron Pass ($150) entitles ticketholders to:
Premium seating at the Mark Morris Dance Group Opening Concert March 11
Four different adjudicated concerts at 10:30 a.m. and 7:30 p.m., Thursday and Friday, March 12-13
The final Gala Performance at 7:30 p.m., Saturday, March 14 that includes 10-12 works selected by conference adjudicators.
If patrons are unable to attend all six concerts, they are welcome to share their pass with friends. The Patron Pass is available at the Myrtle Woldson Performing Arts Center box office or by calling (509) 313-2787.
Mark Morris
Born in Seattle, Morris is among the most celebrated choreographers of modern dance in the world today. A MacArthur Foundation Fellow, he has received 11 honorary doctorates. He has taught at the University of Washington, Princeton University, and Tanglewood Music Center.
ACDA
The American College Dance Association supports and affirms dance in higher education through regional conferences, the adjudication process, and national festivals. The educational mission of ACDA is to foster creative potential, honor multiple approaches to scholarly and creative research and activity, promote excellence in choreography and/or performance, and give presence and value to diversity in dance.

For more information, please contact Suzanne Ostersmith, assistant professor, Gonzaga department of theater and dance, at ostersmith@gonzaga.edu or (509) 313-6508.
Academics
Arts & Culture
College of Arts & Sciences
Dance
News Center