Law Center Presents Social Justice Conference Sept. 20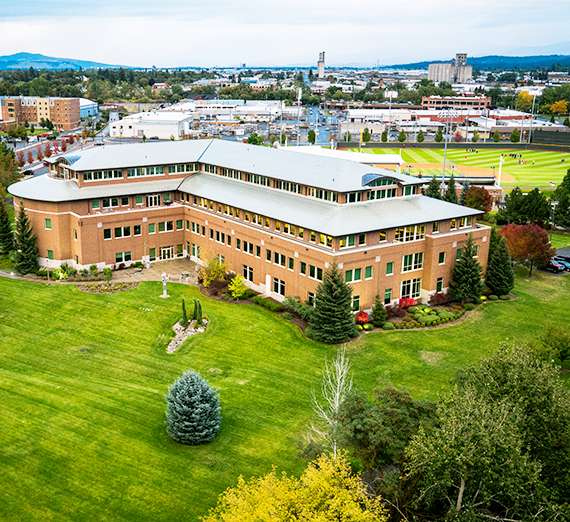 ---
'

Medicine, Music, & Mascots: Furthering Social Justice in the Age of Intellectual Property'
NEWS MEDIA NOTE: News media wishing to cover the event must contact Bryn Boorman by Sept. 16 at (509) 313-3742.
SPOKANE, Wash. — The Center for Civil and Human Rights at the Gonzaga University School of Law will present an all-day conference on Friday, Sept. 20, featuring legal scholars on the theme, "Medicine, Music, & Mascots: Furthering Social Justice in the Age of Intellectual Property." The event is offered as continuing legal education for attorneys and is open to the public and available via webcast.
The conference will explore how social-justice minded lawyers and scholars working within the realm of intellectual property (IP) have the opportunity and obligation to ask how IP resources can be used to advance the well-being of our communities, nations, and the world at large.
"As we move further into the information age, the field of intellectual property continues to grow exponentially. This area — which includes algorithms, digital creations, genes, and even living organisms — is a vast economic resource that garners massive earnings for the media, pharmaceutical, agricultural, and academic industries, among others," said Jason Gillmer, law professor, the inaugural holder of the John J. Hemmingson Chair in Civil Liberties, and director of the Center for Civil and Human Rights. "This conference puts IP into conversation with social justice by asking how the areas of patent law, trademark law, and copyright law can better serve the public good in the modern world."
Events to be Held in Law School's Barbieri Courtroom
9-9:30 a.m. — Welcome and Introductory Remarks by Dean Jacob Rooksby and Professor Gilmer
9:30-10 a.m. — Opening Plenary Presentation by Professor Lateef Mtima of Howard University
10:15-11:45 a.m. — 'Trademarks, Expressive Speech, and Social Justice' Panel
Noon-1:30 p.m. — Keynote Address by Professor Madhavi Sunder, Georgetown Law
1:45-3:15 p.m. — 'Patents, Public Health, and Social Justice' Panel
3:30-5 p.m. — 'Copyright, Digital Technology, and Social Justice' Panel
Pricing
Webcast: $185; Attorney 5+ years: $175; Public interest, government, and/or attorney 1-5 years: $150; Non-CLE attendees: $75; GU student, faculty, and staff: No cost.
The Center for Civil and Human Rights seeks to provide students, scholars, and community leaders with opportunities to explore and address issues relating to civil and human rights through research, education, and community engagement.

For more information or to register for the conference, visit the event website or contact Michele Fukawa, assistant director, Center for Civil and Human Rights.