Center for Civil and Human Rights Launches with All-Day Conference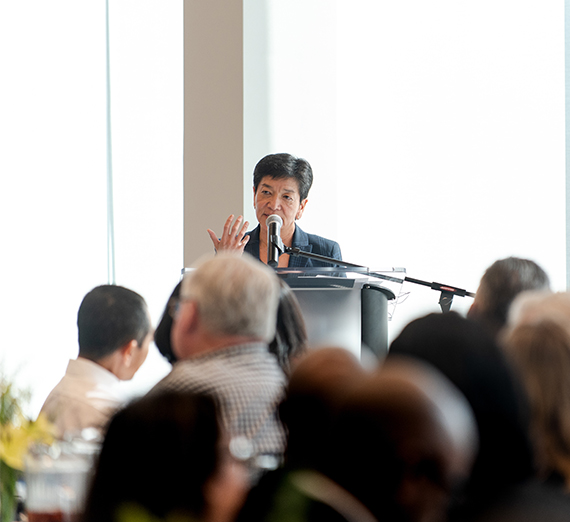 ---
The Center for Civil and Human Rights at Gonzaga Law held its formal launch on September 28, 2018, when it hosted the all-day conference: The Pursuit of Justice: Law, Leadership, and the Role of the Civil Rights Activist. The Center's mission is to create a nationally-recognized civil and human rights program that enriches the educational experience of students, furthers the common good, and provides significant contributions to the policy and practice of human rights. The 2018 conference was integral to the Center's mission and the Gonzaga Law Review will be publishing the conference papers in a special symposium edition in 2019. The generosity of John Hemmingson made the Center, and its work, a reality.

Jason Gillmer, the inaugural holder of the John J. Hemmingson Chair in Civil Liberties, is the director of the Center and opened the conference with Jacob H. Rooksby, Gonzaga Law's new dean.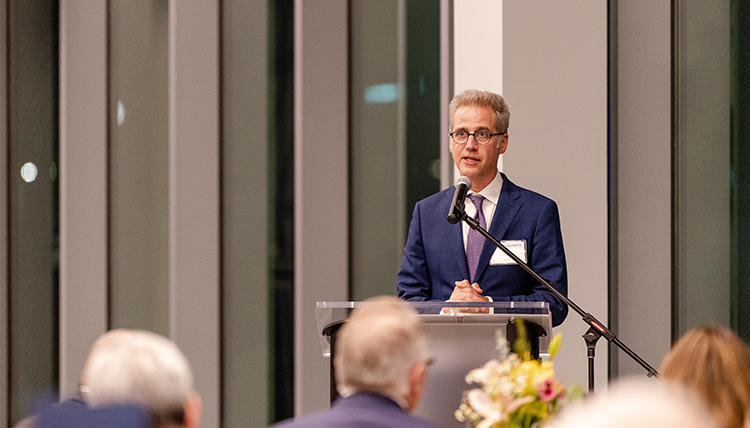 The first panel, entitled "Confronting Bias in the Criminal Justice System," featured panelists Jack Chin, professor of law at UC Davis Law School, Brooks Holland, professor of law at Gonzaga, Alexis Karteron, professor of law at Rutgers Law School, and Nancy Leong, professor of law at the University of Denver Sturm College of Law. The panel was moderated by SpearIt, a visiting professor of law at Gonzaga. The panel discussed the recent research that has identified the prejudices and biases that are ingrained in the American mind and ways that the law can address the impact of these biases on the criminal justice system.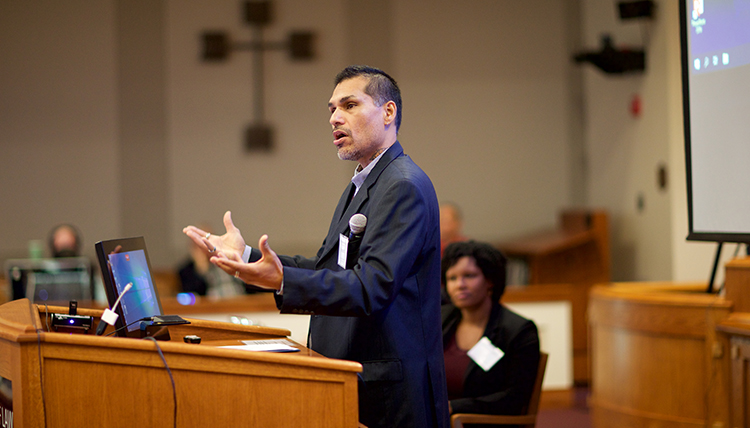 Justice Mary Yu of the Washington State Supreme Court delivered the keynote speech over the noon hour. Yu is the first Asian, first Latina, and first LGBTQ justice on the Washington State Supreme Court. She worked for ten years as a community organizer for the Catholic church in Chicago until another Chicago community organizer with whom she had worked—Barack Obama—decided to head to Harvard Law School. Yu decided that law school was a good fit for her as well and attended Notre Dame.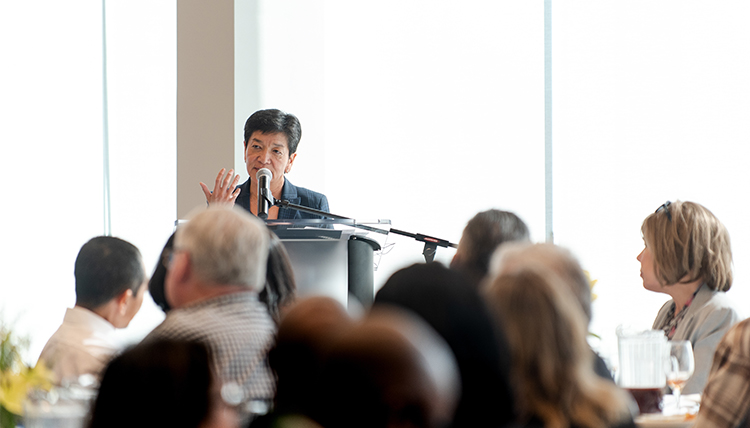 Her legal work brought her to Washington where she had to make the decision: Did she want to be a judge when running would require her to out herself to the public? "People like me don't become judges," she said in a Spokesman Review article. But she wanted to serve the public good as a judge and decided to run "as a lawyer who wanted to be a judge." Her opponent made it an issue during the campaign and she had to incorporate her sexual orientation into her public identity. But she now sits on the Washington State Supreme Court where her leadership as a public figure, and all of her firsts, is a form of activism.

The second panel discussed "Interdisciplinary Avenues to Justice." The panelists included Alexes Harris, a sociology professor at the University of Washington, Rachel Safran, professor at the University of Washington's School of Medicine, Tirien Steinbach, the executive director of the East Bay Law Community Center that is part of Berkeley Law School, and Jeffrey Omari, visiting professor law professor with Gonzaga's CCHR. The moderator was Laurie Arnold, a history professor and director of Gonzaga's Native American Studies program. The panel discussed new ways that the work of lawyers and legal scholars can be informed by the work of other fields and addressing the concerns of legal formalists who hold that law is a distinct discipline.

The third panel discussed "The Future of Social Justice Lawyering" and included panelists Robert Chang, law professor at the Seattle University School of Law, Justin Hansford, law professor at Howard University, Jacqueline McMurtrie, law professor at the University of Washington School of Law, and Carla Pratt, Dean of the Washburn University School of Law. Jason Gillmer served as moderator. The panel further discussed how lawyers' role could or should change in the fight for civil rights and how best to advocate for the marginalized and underserved. During the discussion, Chang remarked, "It takes an ordinary person saying no to injustice, that is where it all starts."

To crown the day's events, there was a reception and dinner keynote address given by Kenneth Mack, professor of law at Harvard Law School, titled "Civil Rights and State Violence: Past, Present, and Future?" Like the other conference luminaries, Mack is a professor and prolific, respected scholar whose 2012 book, Representing the Race: The Creation of the Civil Rights Lawyer (Harvard University Press), was a Washington Post Best Book of the Year, a National Book Festival Selection, was awarded honorable mention for the J. Willard Hurst Award by the Law and Society Association, and was a finalist for the Julia Ward Howe Book Award. In the Washington Post Book World, reviewer and Pulitzer Prize-winning author, David Garrow wrote that, "'Representing the Race' will be a prize-winning book that profoundly alters and improves our understanding of civil rights history."